As you know, the Waterloo 10 KM Classic has a storied history, running every Father's Day since 1978. But what's old is new, because all historical results are now available online!
Check out the full historical results!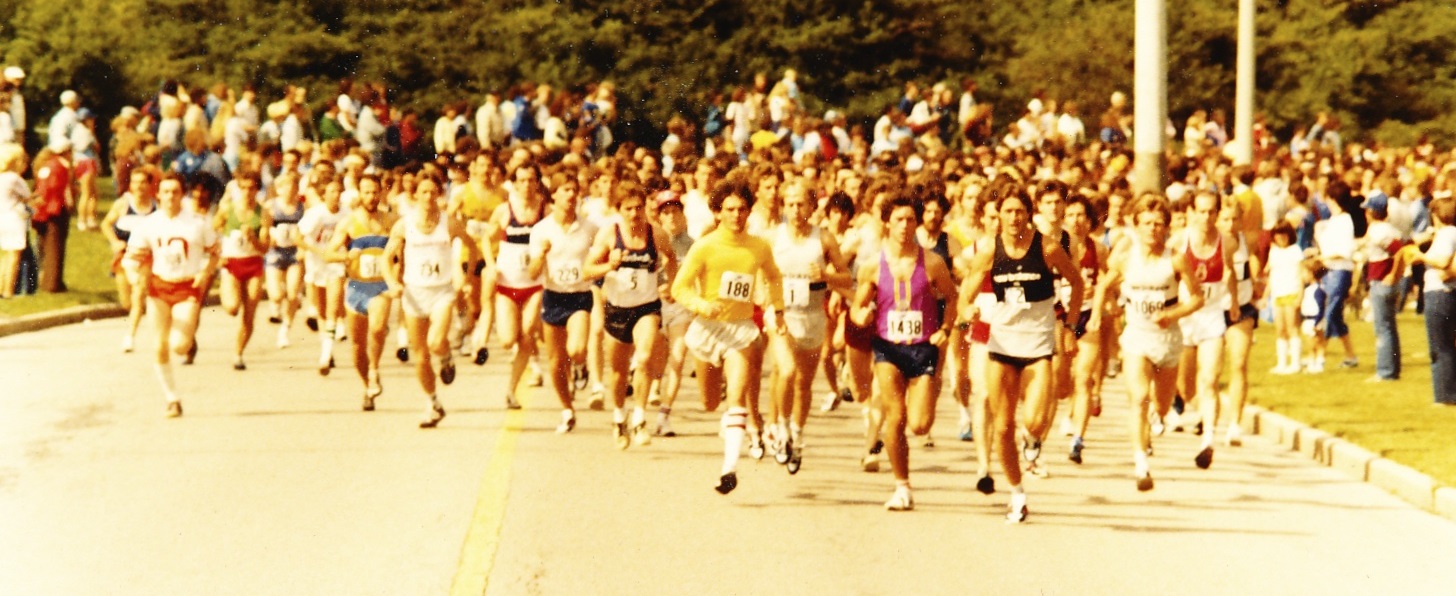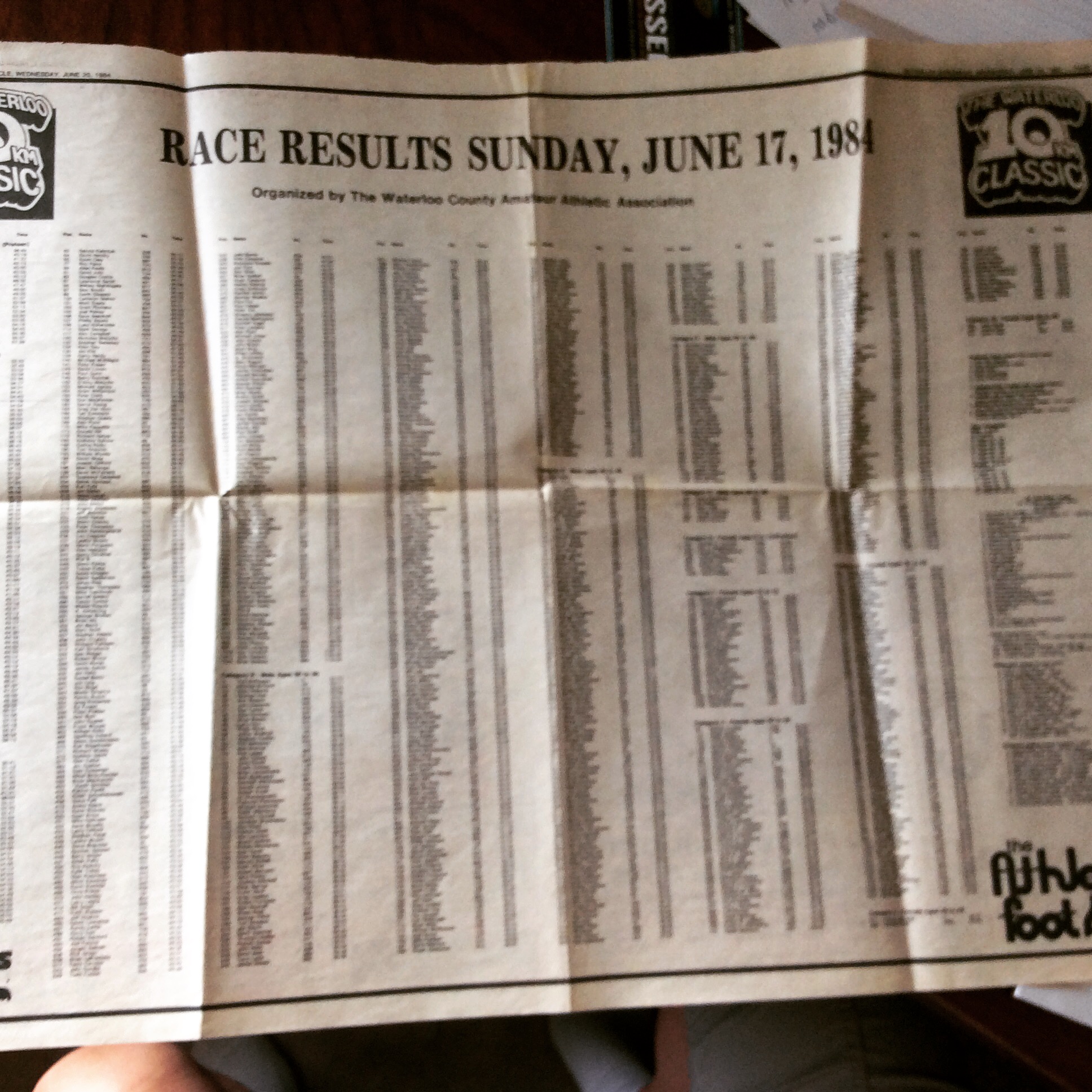 Many volunteers have put in hundreds of hours this year to transcribe and make sense of years and years of paper results. It was a massive task, but well worth it. We have uncovered many spectacular performances that were kept hidden in the rich data for all these years.
You can see all the records, filter by category or year, search by name, and explore your own results – right back to the inaugural 1978 race.
All-time records
▪ Male: Paul Lockhart, 1985, 29:46
▪ Female: Jackie Mota, 1997, 33:47
▪ Masters Male: Ken Inglis, 1982, 31:03
▪ Masters Female: Janet Takahashi, 1997, 36:45
Some of our favourite findings
If you dig into the results, you find some cool stuff:
▪ Paul Lockhart's record time from 1985 beat his brother Greg's then-record time from 1981 by one second!
▪ Aidan Kelly holds the record with 34 consecutive finishes (since 1982)
▪ Clive Hamilton and Jackie Mota hold the record with 5 overall victories (they both won in 1993 and 1995)
▪ Doug Consiglio (Canadian 1500m champion) and Peter Maher (marathoner) raced the 1988 Waterloo 10 KM Classic before they both competed for Canada at the Seoul Olympics in 1988. The track athlete edged out the marathoner by 11 seconds to win in 31:01!
The 39th Waterloo 10 KM Classic is Sunday, June 19, 2016.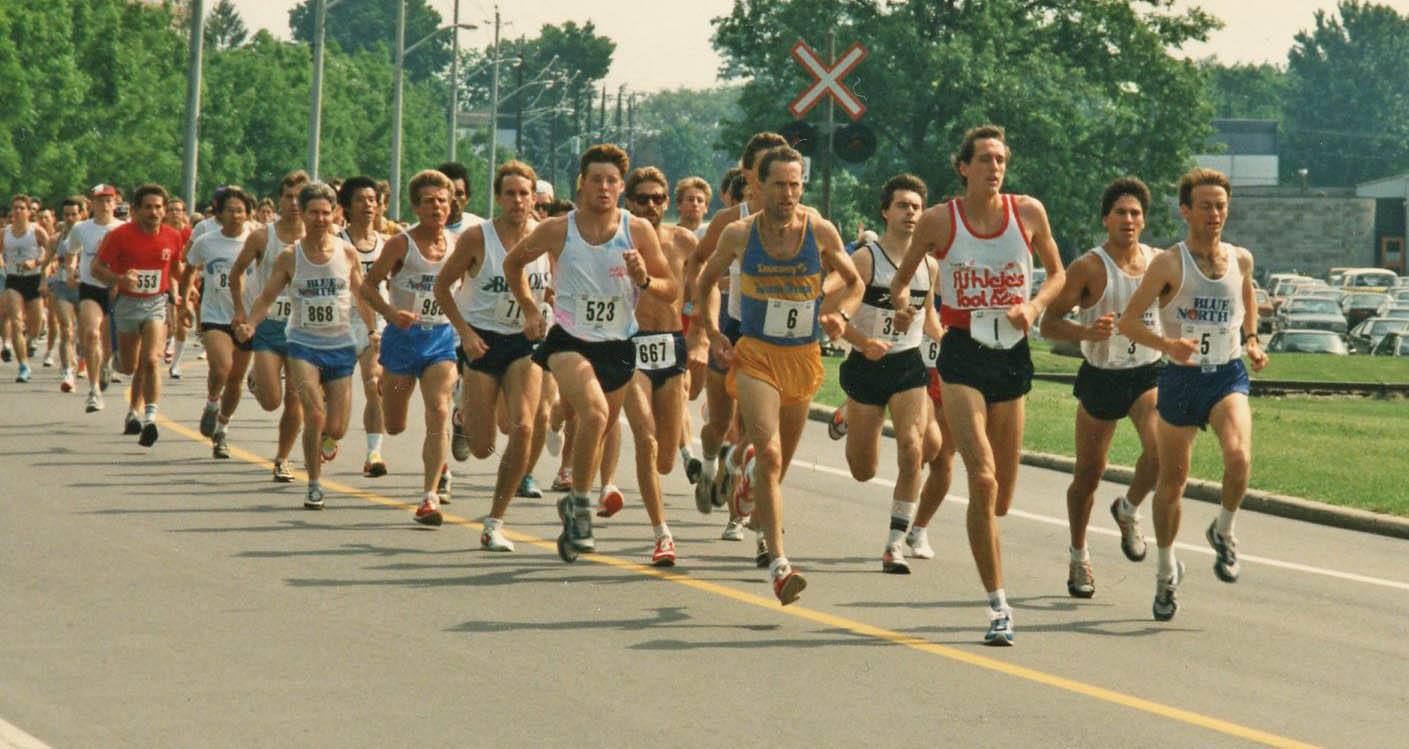 Photos.
Top: 1982 start line, featuring Ted McKeigan, Ken Inglis and Greg Lockhart.
Centre. Official 1984 results in the Waterloo Chronicle.
Bottom: 1989, featuring Doug Consiglio, Bryan Stride, Rich Hughson, Nick Cipp and Lloyd Schmidt. Credit: George Aitkin.