2016 was our first year on the central campus of Wilfrid Laurier University. We took your feedback and made some significant tweaks to the 2.5k loop that will make it much better for runners and spectators alike.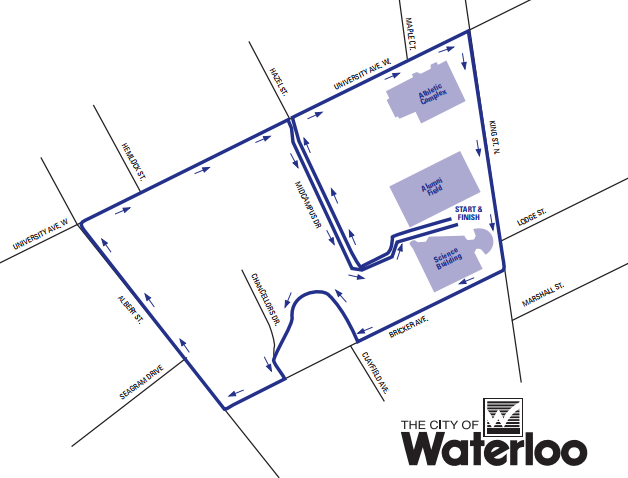 Some features of the 2017 course:
Start/Finish very accessible by entrances to the Science Building
Extensive use of the central Mid Campus Drive
One pass of Bricker per loop 🙂
One turnaround per loop
Extended room for relay exchanges in Science parking lot
We hope you like it! See you on March 19.