Today, we celebrated running at Columbia Lake in Waterloo!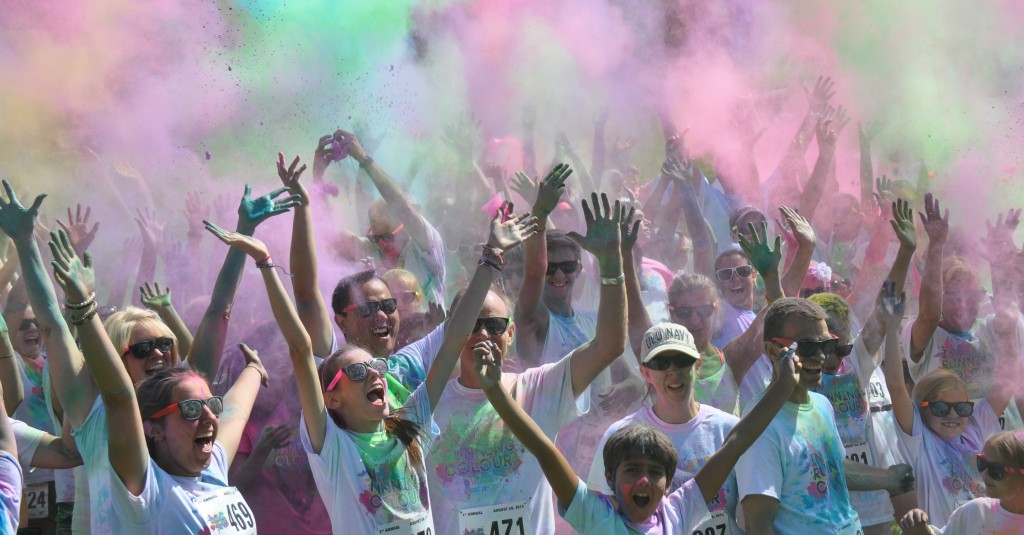 In the global sensation of colour runs, we decided it was time to have a run just for fun in Waterloo Region. Runners and non-runners alike gathered on a perfect day to participate in the first ever In Running Colour!
The event doubled as a celebration of running and a fundraiser for one of our favourite charities, Big Brothers Big Sisters of Waterloo Region. Totals are being tabulated but it looks like you helped raise about $2,500 today!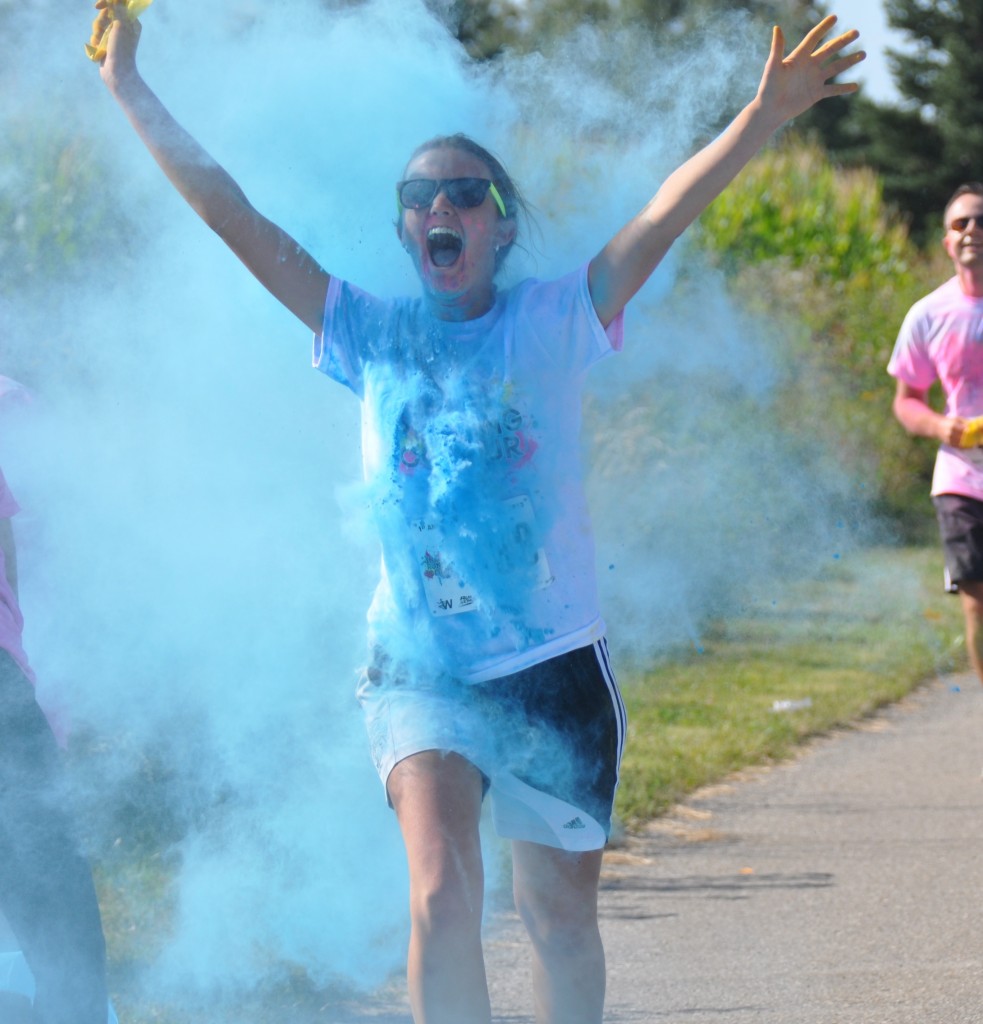 The runners took turns (in waves) to run a 4 KM course around the lake, being bombarded with colours along the way. First was electric pink, next was Limitless blue, followed by a brilliant yellow, a beautiful violet in the woods and finishing with a neon green. After the 4 KM event, we also had a 1 KM run for kids, which was simply adorable. After that was an awesome group picture!
We have more than a thousand pictures which are be available for free at our photo site!
Don't just take my word for it! Read blogs from David, Leah and Trina and a video from Limitless Performance. You can see some more footage from the event from CTV and a slideshow from The Record. Here's what some of you had to say on Twitter:
You can join in on the conversation with @RunWaterloo and #InRunningColour.
Thanks for coming out today, whether you ran, volunteered or donated to BBBSWR. We had a great time and we hope you'll join us again next year!
Registration for the 2nd Annual In Running Colour is open NOW right here. Hope to see you then!