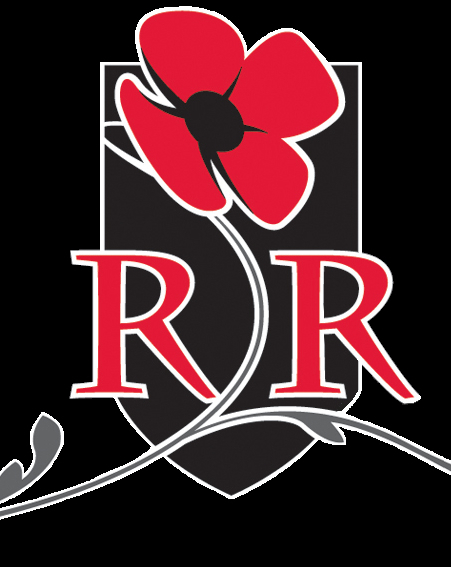 Over the past decade, the Waterloo Region running community has grown in size, strength, and spirit. The annual RememberRun is perhaps one of the best examples of great local running stories.
Recap
It was a nice morning for a race – a bit soggy in some spots – with a beautiful and fast course and 2.5KM, 5KM and 8KM events. But it's the unique things about this race – the moving pre-race ceremony, the sea of poppies, and the fundraising for the Preston Legion Poppy Fund – that make it an annual highlight of the running calendar.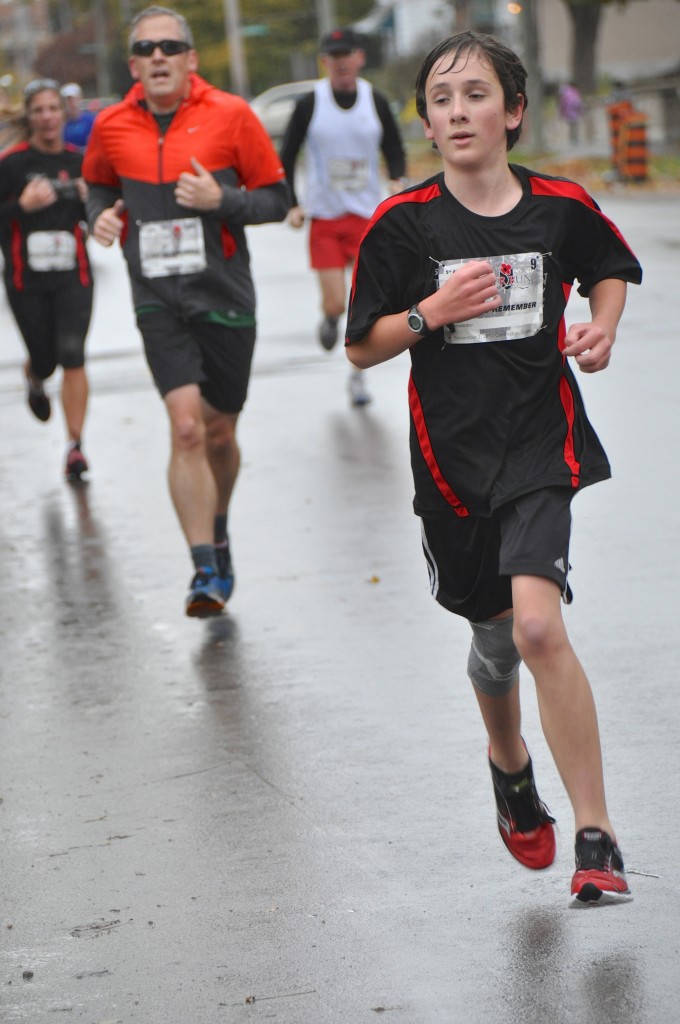 Thanks for helping us run to remember.
One new challenge for the course this year was the train; although we have used this course for five years, it was our first time experiencing a delay. We estimate it affected up to one-quarter of the runners.
We had a great showing today from Glenview Park SS, taking first, second and third place in the 5k school team category!
Results
Congratulations to all runners today, especially 5k winners Rob Brouillette (16:50) and Erin Fox (18:36) 8k winners Jesse Burt (30:20) and Annika Nicholson (33:51). Here's a 12 second facebook video of Rob crossing the finish line!
Full results are available here:
5KM: Overall | Corporate | Spouse | Parent Child | School
8KM: Overall | Corporate | Spouse | Parent Child
Feedback
Join the conversation at @RunWaterloo and #RememberRun. If you've got a great story, please send it in!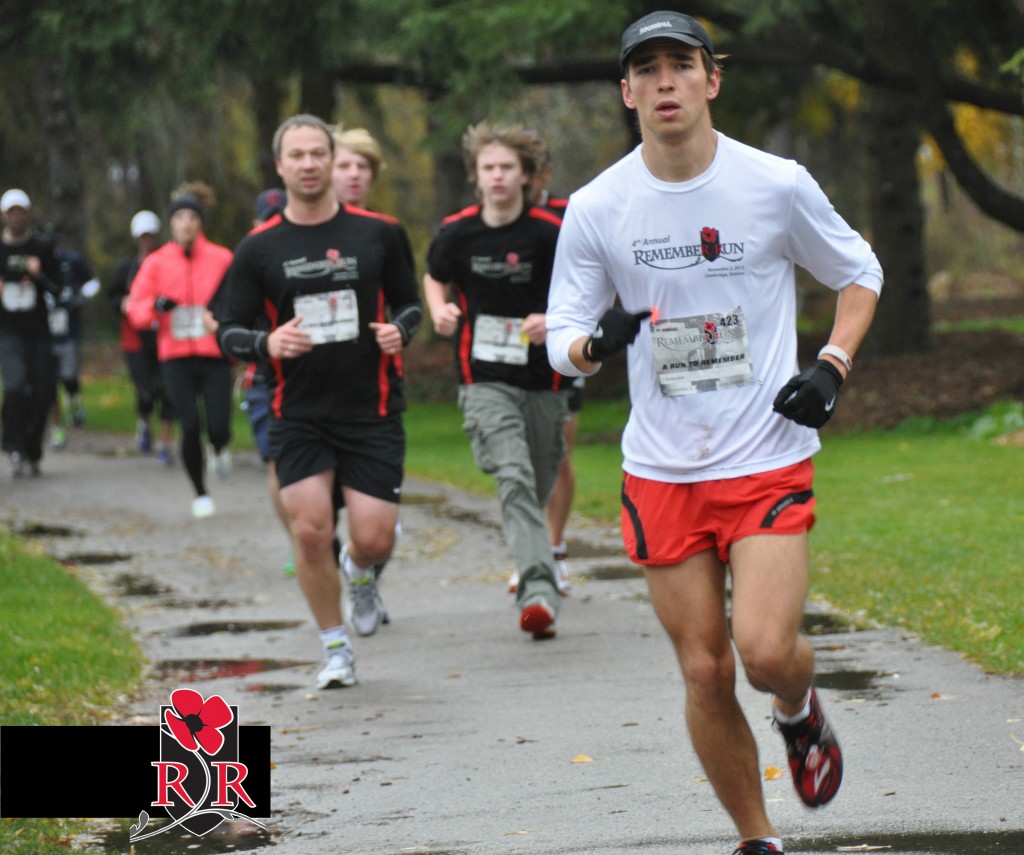 Photos
Our first album of finish line puctures from Ryan McGovern is up at our photo site. Stay tuned for the pictures from the course!
Next Race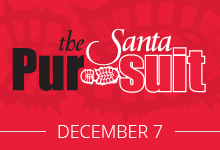 The next event in the running series is the second annual Santa Pur-suit! It's literally thousands of Santas competing in a fun and festive 5k. And yes – you have to wear the suit!
Click here for more information.
And in case you missed it, last week we announced that we are teaming up with the Toronto Marlies to bring the Santa Pur-suit to the good people of Toronto this December! Read more about that here.


More to come!