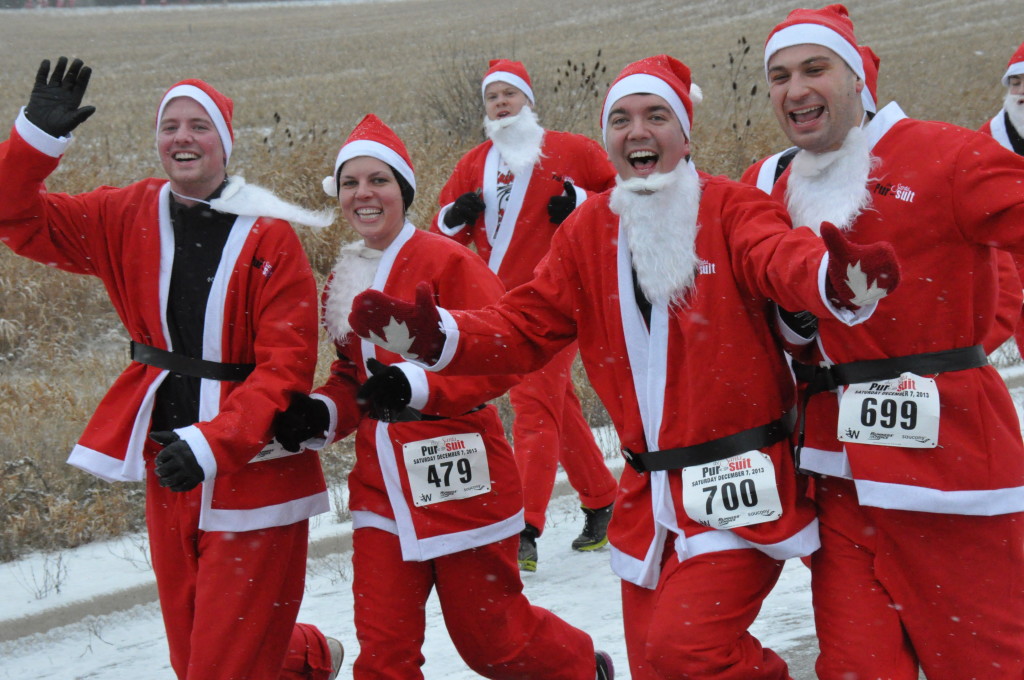 Saturday, December 7: almost 900 Santas running the streets of Waterloo!
RECAP:It was the perfect day for a December run, and were lucky enough to be greeted with lots of large, soft snowflakes. After the 5KM run (or 1KM fun run), runners and families enjoyed great postrace food at the Stork Family YMCA. The event raised over $5000 for the Strong Kids Campaign!
RESULTS:
Overall | Parent Child | Spouse | Corporate | School
PHOTOS: Our elves are working around the clock to bring you thousands of free photos and videos too! Stay tuned!
TORONTO: In case you didn't get enough of Santa…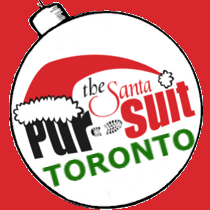 Did you have SO MUCH fun today that you almost wish it was Santa Pur-suit time again? Well, next Sunday, we are holding our first ever event in Toronto! It's the same event along the Toronto Lakeshore. It's a great excuse to get down to Toronto for the weekend to get started (or finish) your Christmas shopping!
You can use the $15 suit credit to pay only $30 for another chance at the thrill of a Santa run! It's only the 5k distance, again on a certified 5k course. December 15th at Ontario Place, running through Marilyn Bell Park along the Lakeshore. More details right here.
FEEDBACK: Take a look below at our social media Storify.
http://storify.com/RunWaterloo/2013-santa-pur-suit
Thanks for coming today!