Thanks for supporting the first ever Baden Road Races! You could say that we're blown away!

Recap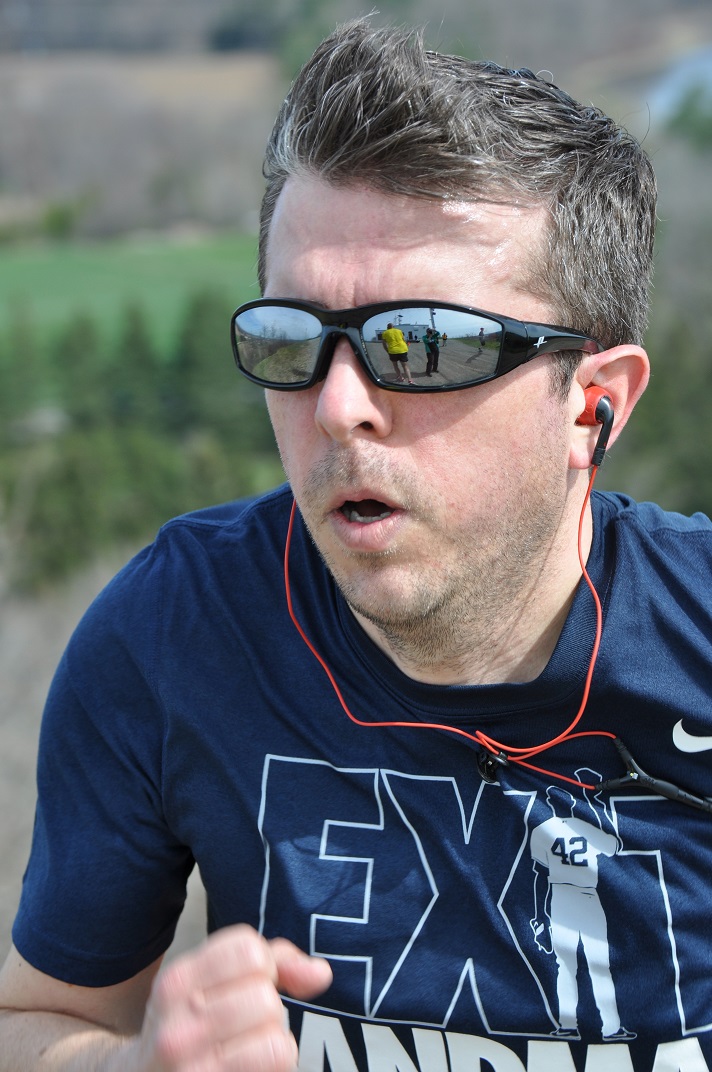 New meets old
We are happy to continue the 35 year tradition of the annual Wilmot Township race with the first running of the Baden Road Races in 2014. Most recently, in 2013 this race ran as the New Hamburg Classic Road Races. With a new name and new challenge this year, the race increased in enthusiasm and numbers.
The wind
Another major story of the day, the wind! With a constant wind on the back half, and gusts nearing and over 40 km/h, the downhills were not earned easily!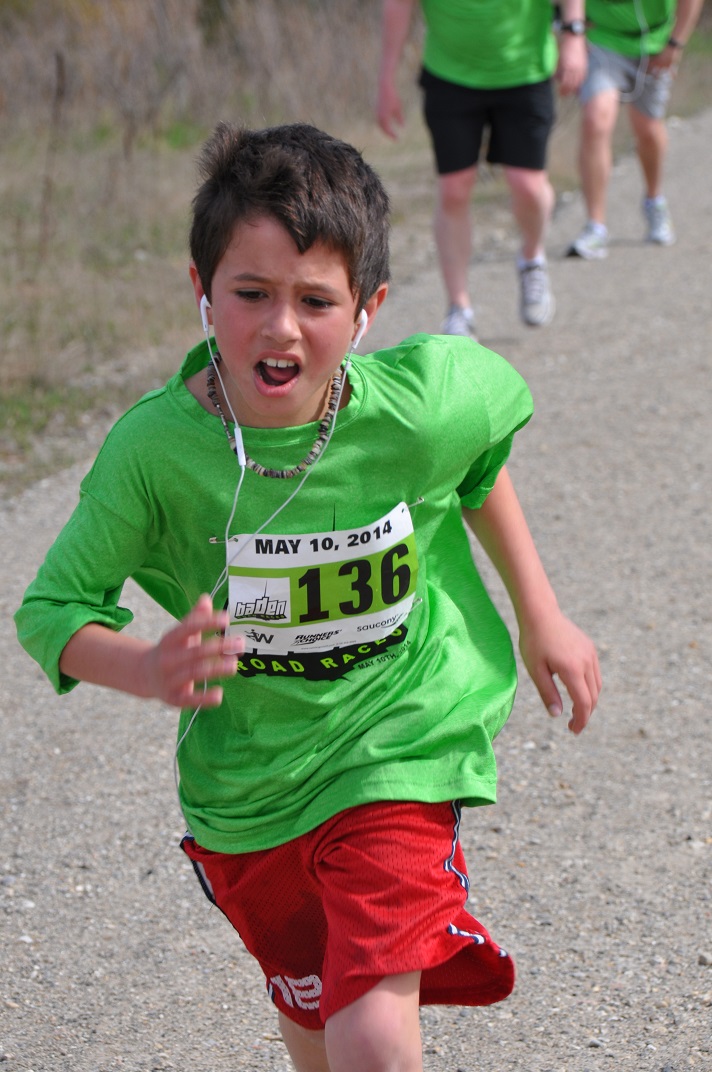 We have to run up that?
Of the changes, the most significant is the seven mile course. Already a unique distance, this new course removed the long hill on Sandhills Road for the shorter but steeper Baden Hill. It is about 250m long at about a 20% grade.
The 7 mile race was an out-and-back course to the top of the hill, where runners were timed on an up-and-down prime. And at the top of the hill, runners have the option to ring the famous Baden bell!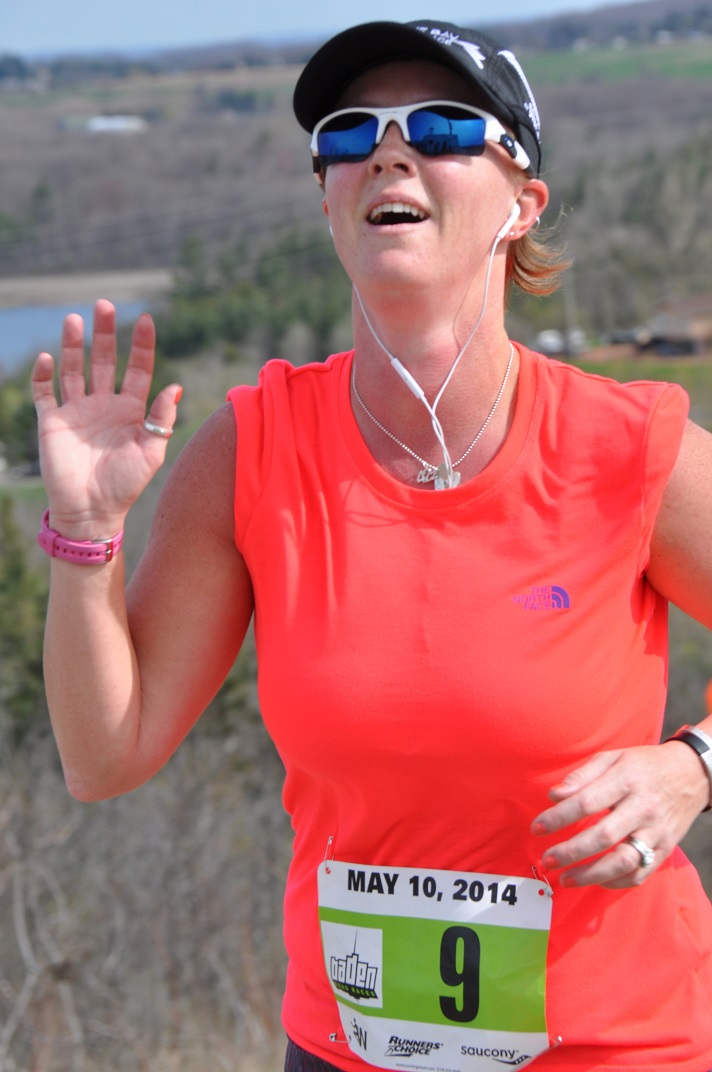 The community
We were pleased to continue this event as a yearly fundraiser for three fantastic local charities: Aldaview Services, Interfaith Community Counselling Centre, and Wilmot Family Resource Centre. We were thrilled to see so many volunteers, both from years past and new this year. We look forward to building on this year in 2015!
Results
Congratulations to all runners who braved the wind this morning.


Prime results (for the fastest up-and-down time of the Baden Hill): Ken Macalpine (2:07) and Jessica Kuepfer (2:42). These runners win a pair of Saucony shoes from Runners' Choice. The median hill split was 3:53!
Photos
We had three photographers on the course: A) 5k, 1k + finish; B) on the hill; C) roving, 200m + medals. All photos are posted online, free for your download and use at our photo site.
Social
First Baden road race with @LeanneRoth! Great job @RunWaterloo LOVE LOVE LOVE the great food and coffee!!! 🙂

— Lindsay Snider (@LindsaySnider14) May 10, 2014

First @RunWaterloo race complete! #badenroadrace @LindsaySnider14 pic.twitter.com/fMuGQu5Tdl

— Leanne Roth (@LeanneRoth) May 10, 2014

@RunWaterloo – I seemed to be running into the wind both ways. Great band afterwards. #RunWinderloo for today at least.

— Brian Zajac (@CBCZajac) May 10, 2014

Congrats to everybody who ran the #BadenRoadRaces this AM! Thanks for another outstanding event @RunWaterloo !

— Dr. Sean Delanghe (@DrSeanDelanghe) May 10, 2014

@RunWaterloo perfect weather…hope you all had a blast!

— Natalie Veras (@NatRunr) May 10, 2014

@RunWaterloo You put on a great race! Thank you!! #badenroadraces

— Mrs. Bear (@tgilhuly) May 10, 2014

7 mile run coming up with @RunWaterloo…my son is doing the 1k with my husband! More excited for him, he's 4 and It's his first:) proud!

— Sandi (@sandi_swan) May 10, 2014

That hill felt a bit easier, but that wind was killer. Finished 3rd female overall masters and 1st in my age category. Thanks @RunWaterloo

— cheryl (@cheryl_37) May 10, 2014

Great day for the @RunWaterloo 7miler in beautiful @WilmotTownship #respectthehill pic.twitter.com/6FnGOKcPLc

— Harold O'Krafka (@okrafka) May 10, 2014

Congrats to all the @RunWaterloo participants in today's #BadenRoadRaces Our @nh_wellness team had a great time providing post-race massages

— New Hamburg Wellness (@nh_wellness) May 10, 2014
Next Race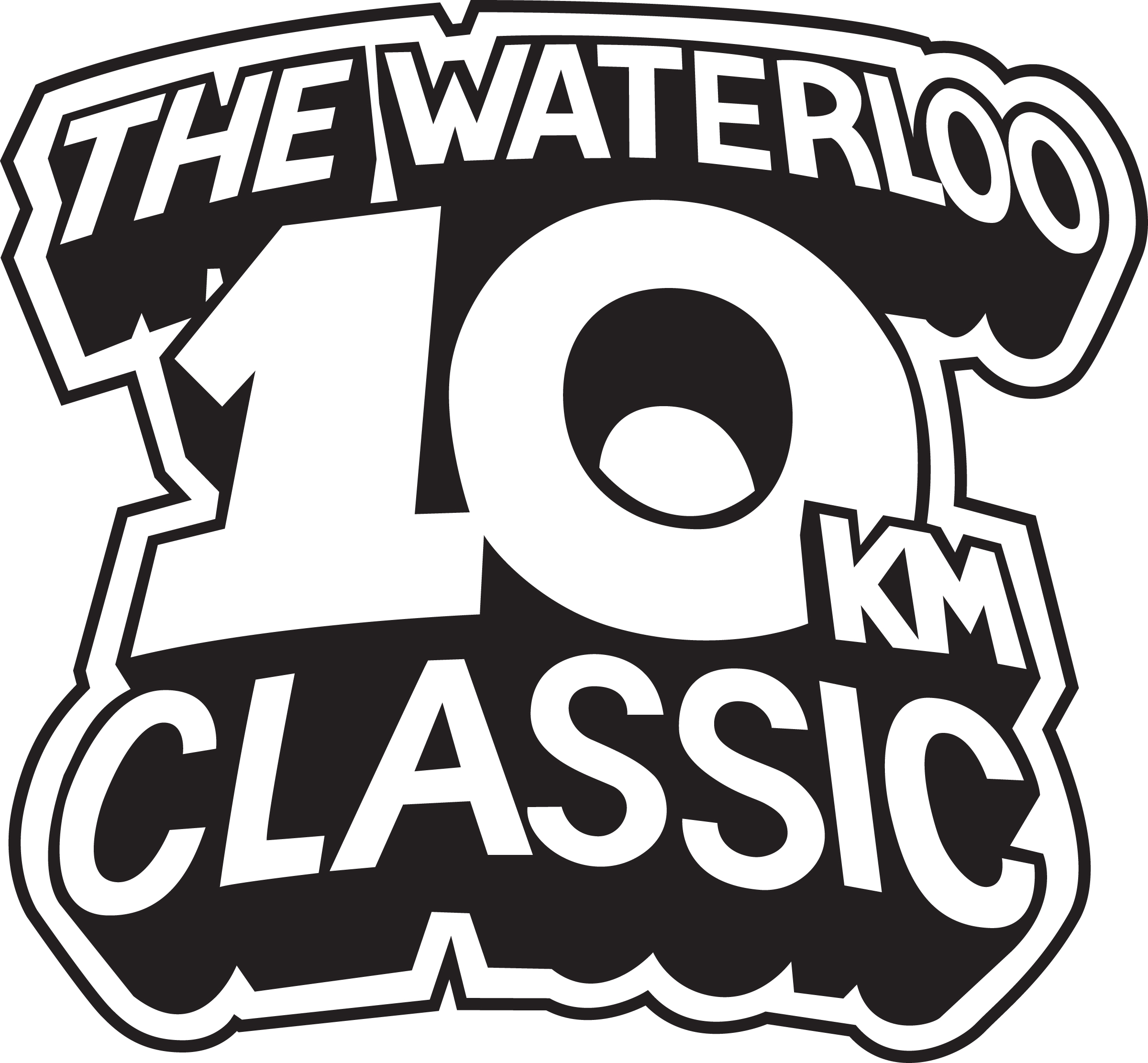 You might know that the only race older than the only race in Waterloo Region that is older than this one is the Waterloo 10KM Classic. But did you know that the original form of the Baden Road Races originated in 1979 as an event for Waterloo Classic volunteers? As volunteers, they couldn't run in the Father's Day classic, so they created an event of their own which is now officially linked with the Waterloo Classic in the RunWaterloo organization.
Well, that's the next event! It's been a tradition for 37 years, and it still offers an incredible race atmosphere. We hope to see you there on June 15!