The fifth annual Dirty Dash was an unqualified success. We had a great turnout, and everyone had a terrific time in support of a wonderful cause, raising over $2,500 for Special Olympics KW. Thank you to everyone who contributed to the event!


Recap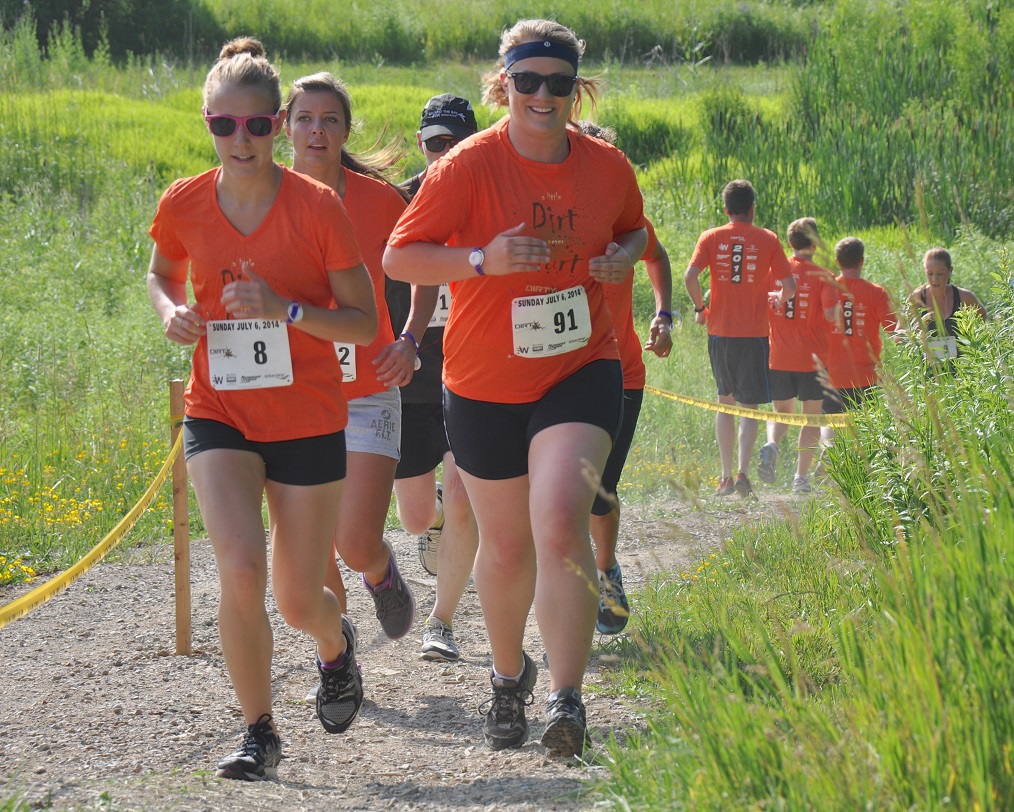 This is the least competitive of our timed events. Scenic, hilly trails and a few water crossings contributed to this; however, the most significant factor was the infamous mud pit just before the finish line. Even if you managed a good pace up to the last 100m, no one was getting through that mud quickly! This didn't cause too much disappointment, though, as the mud pit is the defining feature of the race, and the main reason we were all out at Bechtel on an early Sunday morning. Most participants – and volunteers – thoroughly enjoyed their time in the mud!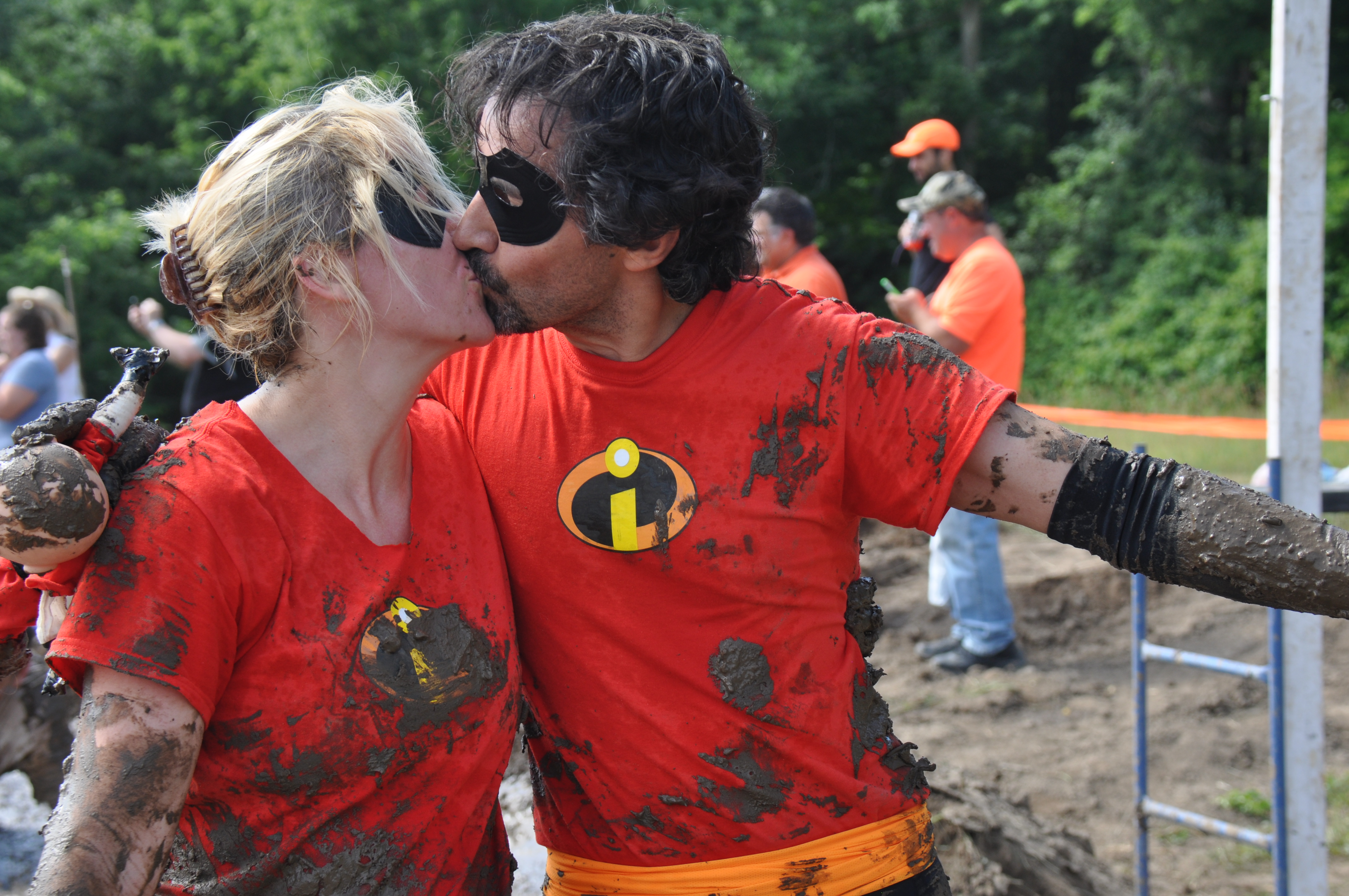 There was an impressive variety of creative costumes at the Dirty Dash this year: ballerinas, business suits and a tuxedo morph suit to name a few, and most notably, the Incredibles and even a Santa Pur-suit! The enthusiasm shown by everyone before, during and after the mud was just terrific!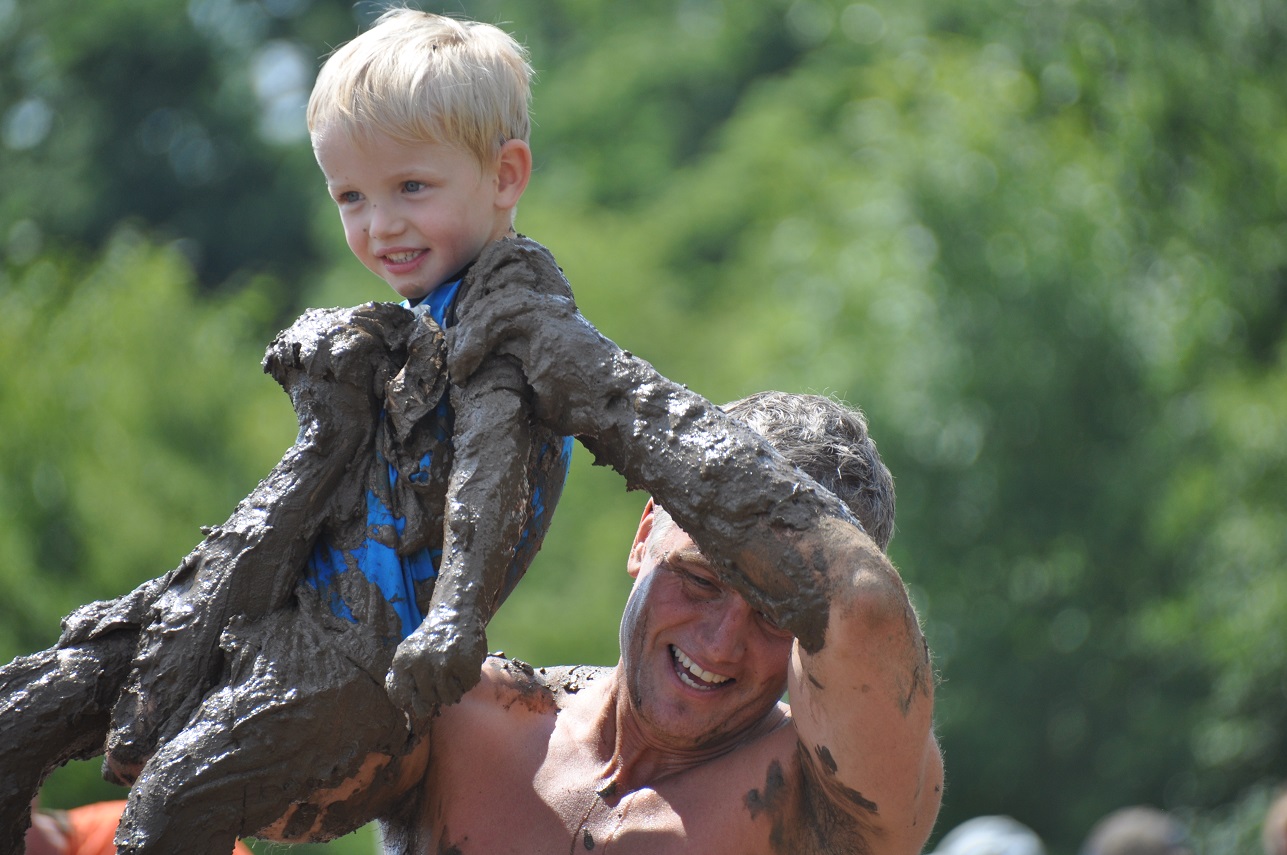 We capped off the day with our 1KM kid's fun run (untimed), which is my favourite part of the day, personally. It looks like they managed to have some fun in the mud too! Top quotes from the 1k: "Dad, I'm stuck!" "I lost my shoes way back there!" "YESSS, I MADE IT!"
Results


4KM: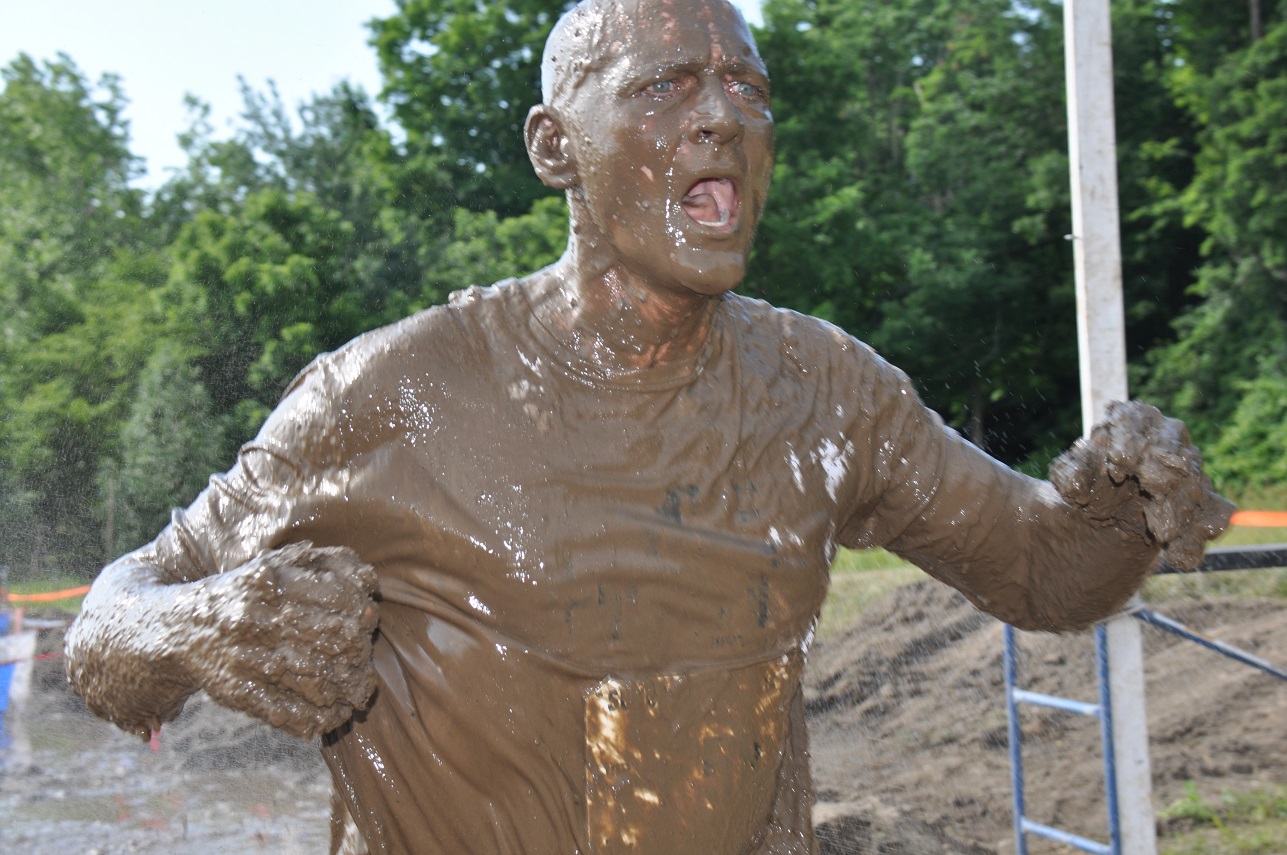 First place in the men's race was Eddie Bauman, with a time of 16:47. In the women's race, Emily Drake won for the second year in a row in 19:46.
Full results: Overall | Corporate teams | Open teams | Parent-child teams | School teams | Spouse teams
8KM: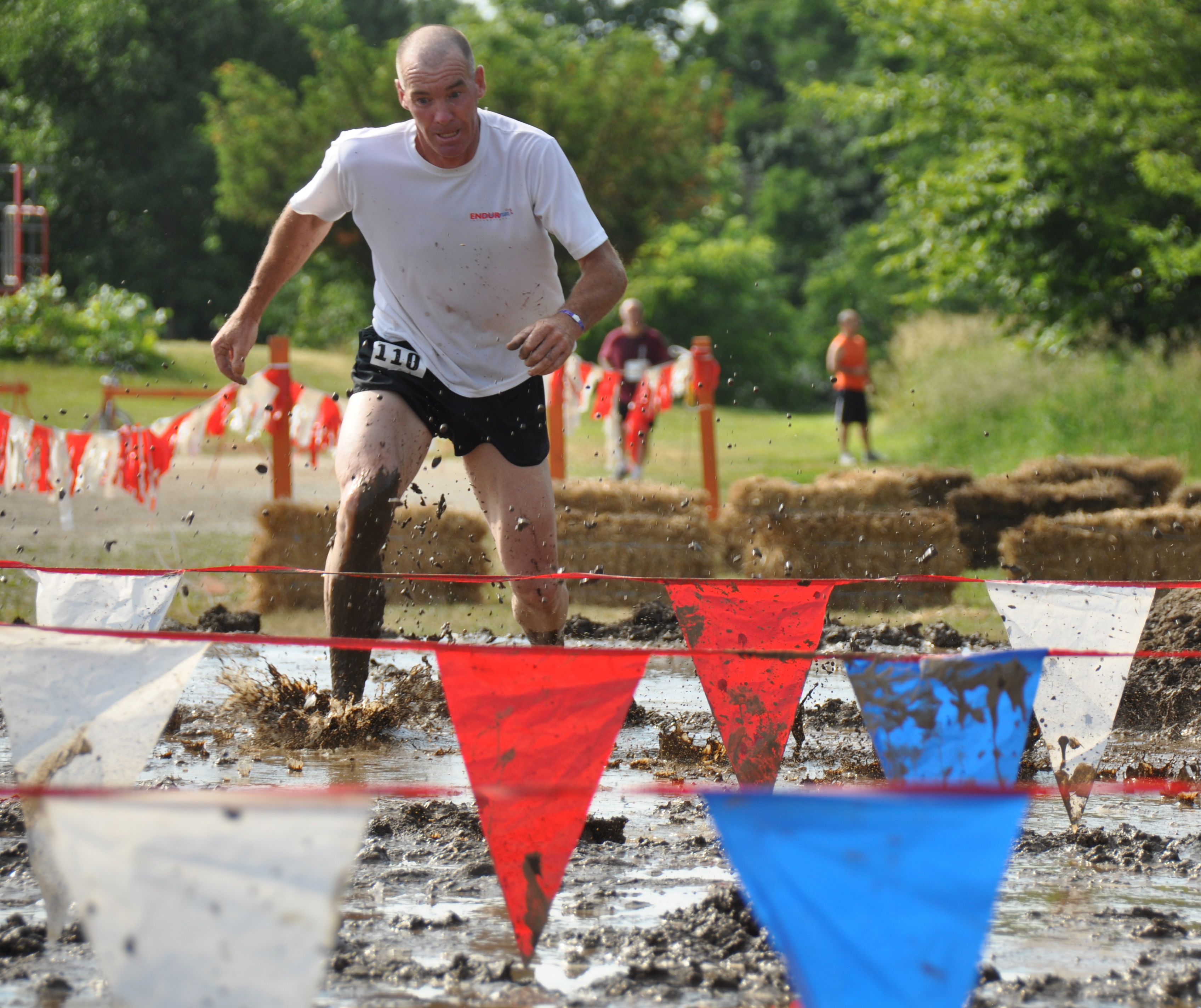 Ken MacAlpine took first place in 32:24 for the men, while Annika Nicholson (the current leader in the Battle of Waterloo) was victorious in the women's race with a time of 38:24.
Full results: Overall | Corporate teams | Spouse teams
EXTREME Dirty Dash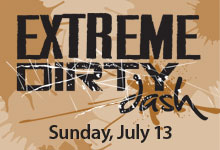 You asked for more mud, so we're making it happen. Next weekend, July 13, is the first annual EXTREME Dirty Dash. If you had fun at the Dirty Dash, you'll love this! It is a 4 mile team event with more mud, more river running and other obstacles.
Pictures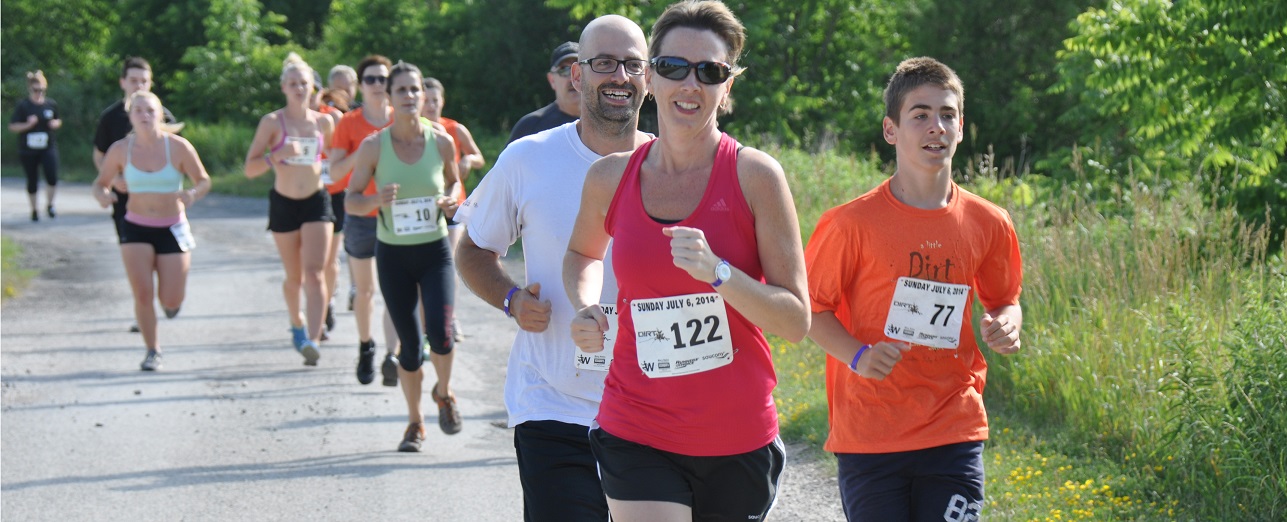 Check back Monday and all week for lots of great photos from the day! They will all be uploaded right here.
Your Say
OMGosh, that was SO fun!!! I hate mud but there are such great vibes on that course. Glad I did it! #DirtyDash #ALittleDirtNeverHurt

— JenStorm (@JenStorm) July 6, 2014

Race shirt and bling. Great event as always. Thanks @RunWaterloo for a great day! #dirtydash #running pic.twitter.com/OTZ60iqGHO

— Paul Mora (@rungeek) July 6, 2014

Perfect say for the Dirty Dash @RunWaterloo. Thanks for organizing it!

— Kenneth™ (@DocKaotic) July 6, 2014

Bah. A little dirt never hurt anyone. @RunWaterloo #dirtydash pic.twitter.com/xz95FQ1lSh

— Brian Zajac (@CBCZajac) July 6, 2014

Dirty dash #dirtydash2014 #mud #hardcore #running @ Bechtel Park http://t.co/vhT8fGVAYz

— Heather (@highlanderhh) July 6, 2014

Got down and dirty at the dirty dash #dirtydash

— :::::ella::::: (@ellaGloade) July 6, 2014

8km through mud, rivers and hills. Dirty Dash 2014,Hardest race I've ever done but proud to have finished with my dad pic.twitter.com/l7H05cDHkN

— nicoya (@nicoya_martins) July 6, 2014

The Dirty Dash 4K begins. WRAwesome. Good luck Brandon. pic.twitter.com/Hd2fxAvfNl

— Chris Sellers (@Chris_Sellers) July 6, 2014

Dirty Dash Day. Had a blast! pic.twitter.com/2uCBqchYwC

— T Tapuska (@TTap1) July 6, 2014

One week today! Waterloo Running Series hosts the first ever Extreme Dirty Dash. All pledges from this event come… http://t.co/ihqZfv2mtJ

— FCSFoundation (@FCSFoundation) July 6, 2014