Even with the (arguably) most important event of the Olympics overlapping with the start of the Re-Fridgee-Eighter, we were pleasantly surprised with a great turnout today!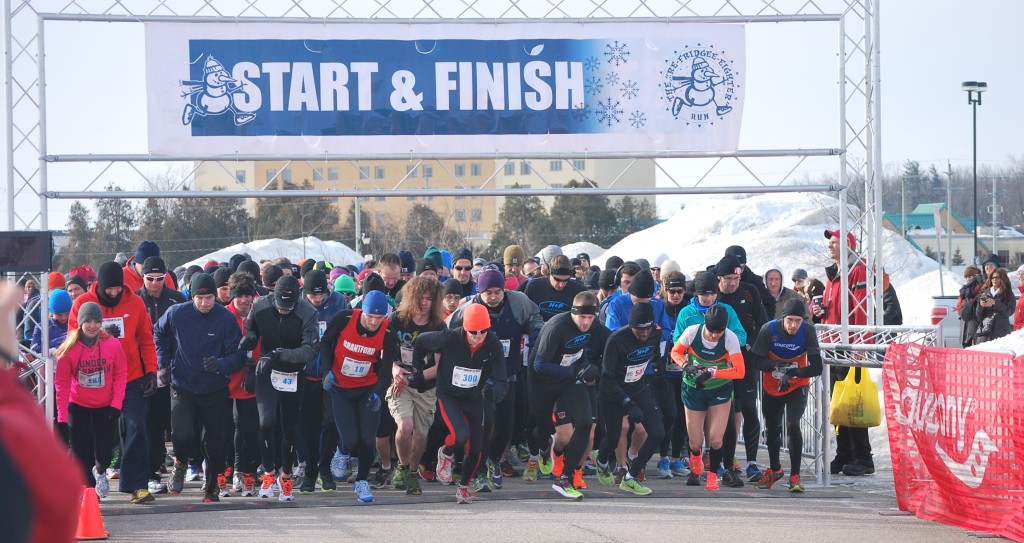 Recap
What a day! Just hours before the closing ceremonies of the 2014 Winter Olympics, Canada snagged one final gold medal, the one we all wanted most, and despite some strong winds the temperature was a balmy -5° here in Waterloo. The sun was out, enthusiasm was high, and the outcome was a fantastic day of racing – including some new records!
Gold Medal Game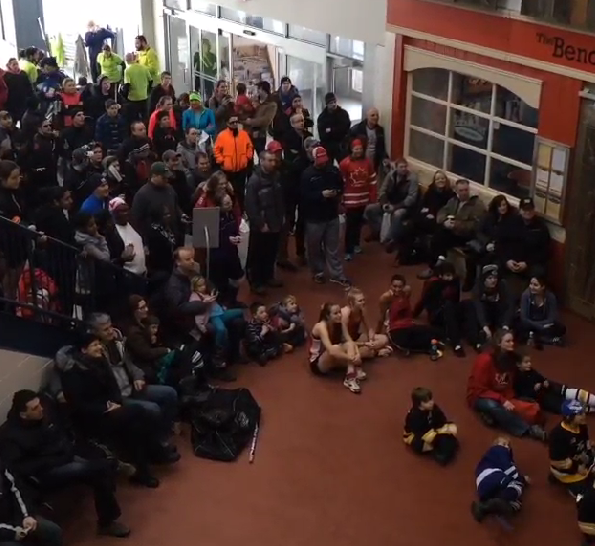 With the big game finishing up just before 9:30am, many athletes found their regular warm up routine had to be modified today. A crowd of runners gathered at RIM Park, a couple hundred metres from the Re-Fridgee-Eighter start line, so they wouldn't miss a minute of the action. Click the thumbnail for a quick video from Trish Benoit showing the crowd count down to gold!
Star Performers
Our Olympic success must have been contagious, because two new course records were set today! Elite Canadian marathoner Krista DuChene did not disappoint, as she dominated the field in the 8 mile race for an outright first place finish in the event, male or female, and a new overall course record. In the 8 kilometre event we had another elite Canadian distance runner make an appearance. Derek Nakluski set a course record of 25:35 to finish 2:21 ahead of second place.
Battle of Waterloo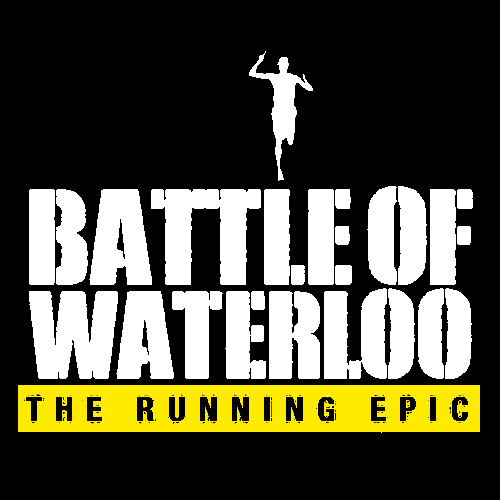 The first race of the inaugural Battle of Waterloo is in the books! So far Sean Delanghe is leading the men's field with a 1:31 cushion over Ryan Bartja. Tight race for second, though, with 5 runners finishing within 35 seconds of Bartja today! In the women's race, Annika Nicholson currently has a 2:40 lead over the field. Full age group results are available here.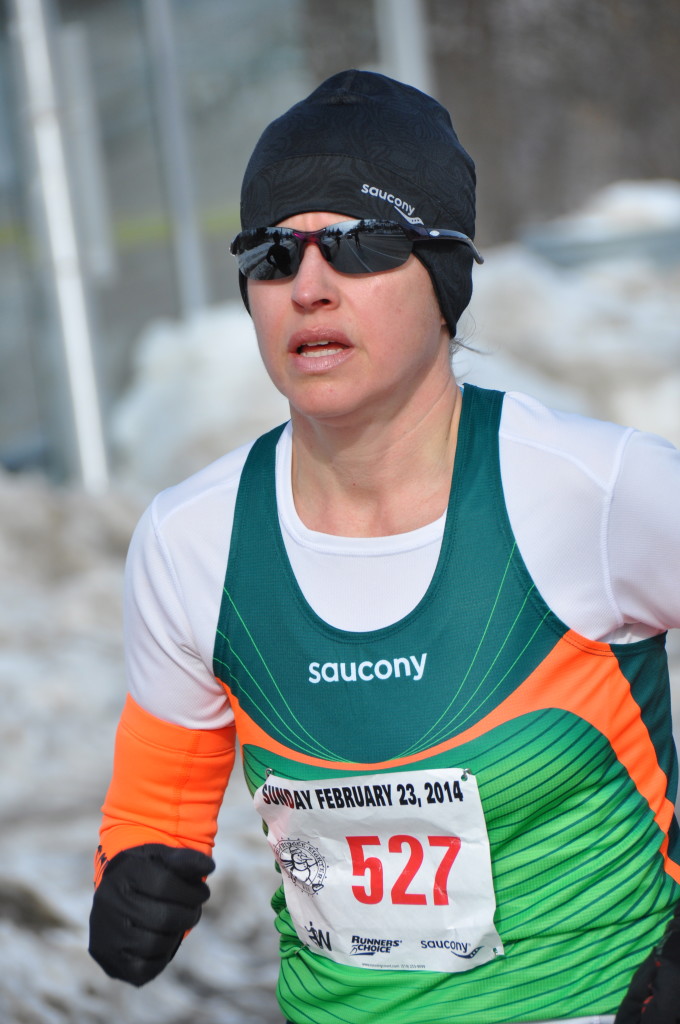 Results
Congratulations to all our runners who finished the race today! A special congratulations to our winners: Nakluski (25:35*) and Nicholson (33:22) in the 8km, and Ahmed Ahmed (48:26) and DuChene (44:57*) in the 8mi. Health + Performance was victorious in the debut of the Open team category for both timed events.


Photos

Terrific shots from the course and finish line are available here.
Next Races
Up next, the Waterloo Running Series will be visiting some of the townships of Waterloo Region.
– The ENDURrace takes place in Woolwich Township, April 12 & 26. It's a Saturday night 5k and 8k series!
– The Baden Road Races, new to the Waterloo Running Series, will be May 10 in Wilmot Township. Run to the top of the Baden Tower Hill!
Feedback
Join in the conversation at #ReFridgee8er
@LukeEhgoetz @RunWaterloo "Chicked it" 44:57, 8 mile tune up. Gr8 job, runners! @kenyankids Harvest Half. pic.twitter.com/aLSd0SMnlM

— Krista DuChene (@kristaduchene) February 23, 2014

First place in my age group for the #ReFridgee8er 8k! AND a PB of 39:05. Thks @RunWaterloo for a great morning! pic.twitter.com/K9WSxxmQQM

— Deirdre Large (@dela_2012) February 23, 2014

Congrats on a great start to the 2014 season @RunWaterloo. Superb event as always!

— mike tancsa (@miketancsa) February 23, 2014

While some of us were glued to our couch-@KristyGoss @embtz were troopers out in the cold weather @RunWaterloo pic.twitter.com/2m3O2XhZhs"

— Engage!KW Advisors (@EngageKW) February 23, 2014

Thanks @RunWaterloo for an awesome #refridgeeighter 8 mile race! Special shout out to the best cheerleaders @acadiakt and Emily!

— Katie Starr (@katyastarr) February 23, 2014

1st race of 2014 is in the books. Happy with the result, I managed to earn a medal, placed 3rd Overall Masters. #ReFridgee8er @RunWaterloo

— cheryl (@cheryl_37) February 23, 2014