Thank you for supporting the 6th annual RememberRun.

Results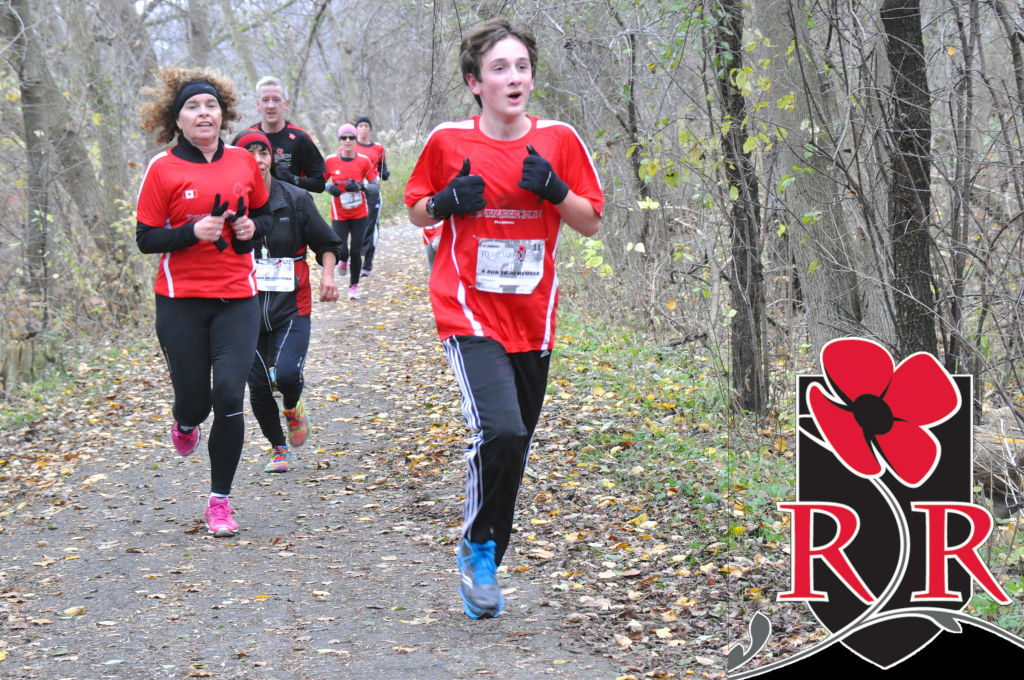 We were lucky to have great running weather, a well-timed train, tremendous support for the Preston Legion Poppy Fund and some elite Canadian runners in the field today! Congratulations to all runners, walkers and joggers.
Full results:
8k: Overall | Spouse
5k: Overall | Spouse | Parent Child | Open Team
Winners:
8k: Alex Genest (24:24*) and Krista DuChene (28:01*)
5k: Josh Morrison (15:24*) and Christina Dolderman (19:14)
* Event Records. The previous records are 8k: Greg McNab, 28:28 (2011) & Kait Tooney, 31:01 (2010) and 5k: Rob Brouillette, 16:50 (2013).
What's next
Thousands of free photos will be uploaded soon, here. Stay tuned this month for the release of our 2015 calendar.
See you next at the Santa Pur-suit!