Happy Father's Day! We had a terrific morning at Laurier's University Stadium celebrating with friends and family.



Great weather, great music (thanks Honey Badgers!), great food, and of course, great racing! Thanks everyone for coming out, and a special thanks to those who helped raise some money for Heartwood Place. Total donations are still being calculated.
Recap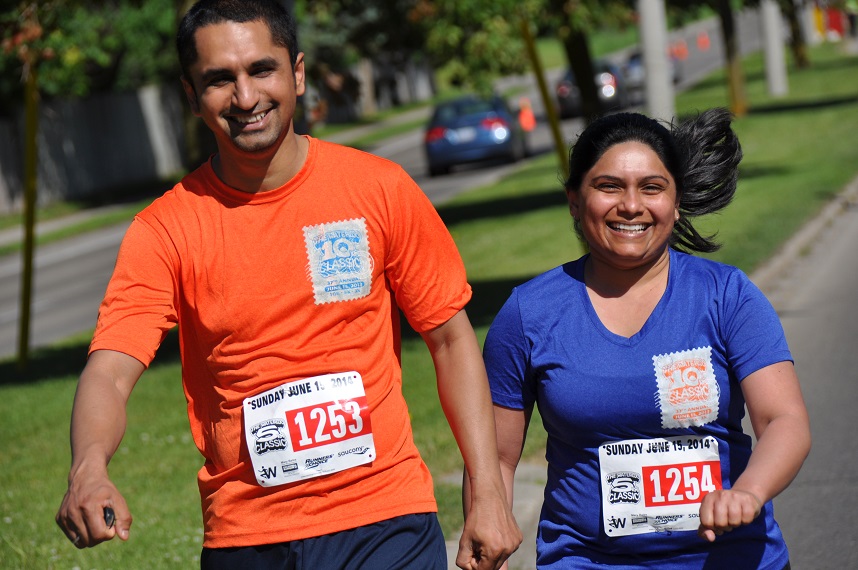 Some of the region's strongest distance athletes joined us today at University Stadium, resulting in fast, competitive races. Johana Kariankei of Guelph successfully defended his title in the men's 10km event, while Robyn Mildren, also of Guelph, ran away with the women's race, setting an impressive new course record of 36:12 in the process. The Masters categories were incredibly competitive this year, with the top three men finishing within 30 seconds of each other and the top two women only 15 seconds apart.
In the men's 5km race, Kitchener's Derek Nakluski narrowly beat out Josh Morrison of New Hamburg for first place. Erin McClure of Waterloo had a terrific return to the Waterloo Running Series with a convincing 35 second win over Amanda McLeod.
Battle of Waterloo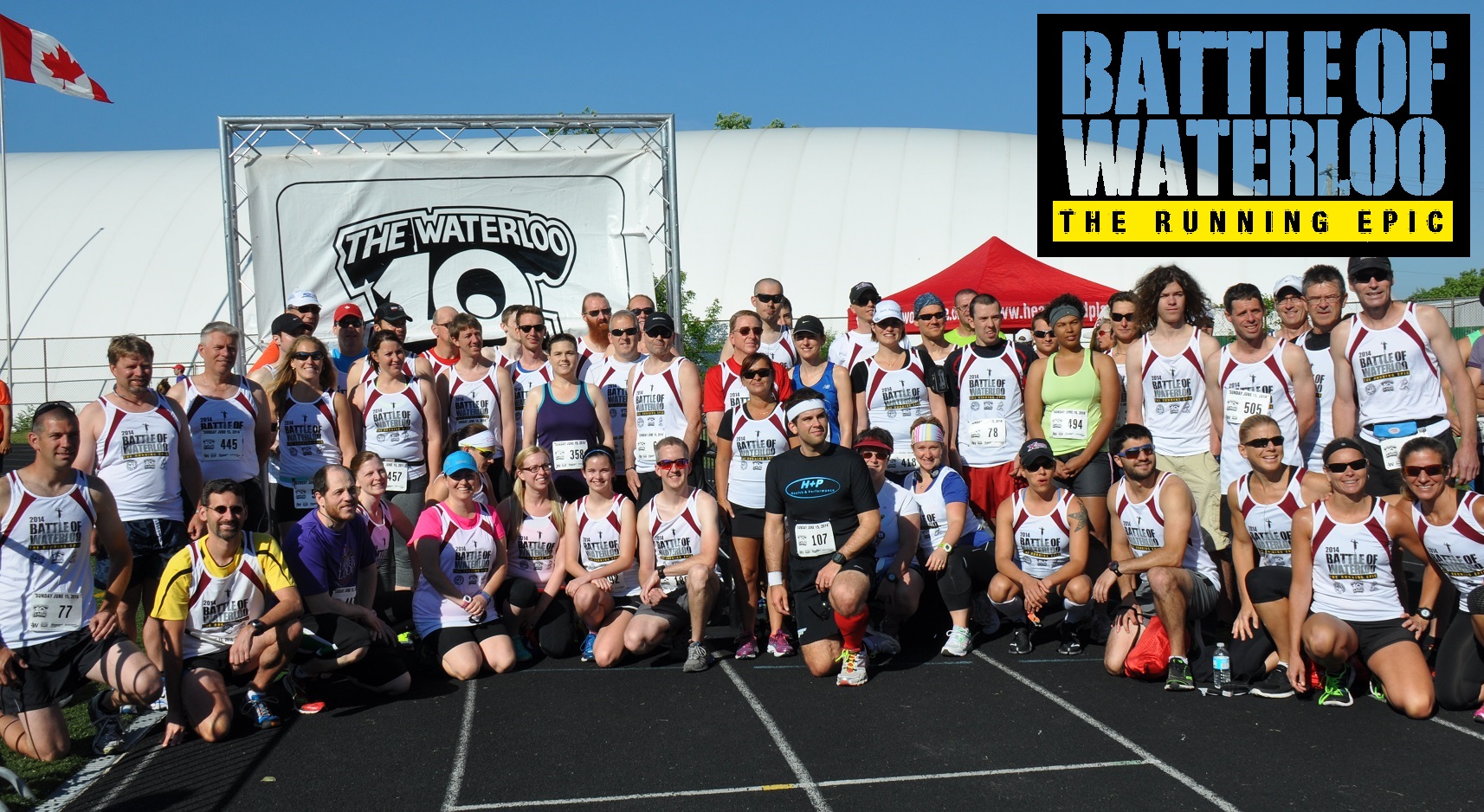 In addition to being one of the largest races in the Waterloo Running Series, the Waterloo 10KM Classic is also the second stage of the new Battle of Waterloo.
Maintaining a strong lead over the men's field is Sean Delanghe, whose 5th place finish at the Classic puts him 2:25 ahead of second place Brendan Hancock. In the women's field, Annika Nicholson, also 5th overall in the 10km, increased her lead in the Battle to 4:07 over Andrea Kaufman.
Combined results from stages one and two of the battle are available here. There are 83 contenders left in the battle.
Mike vs. Dave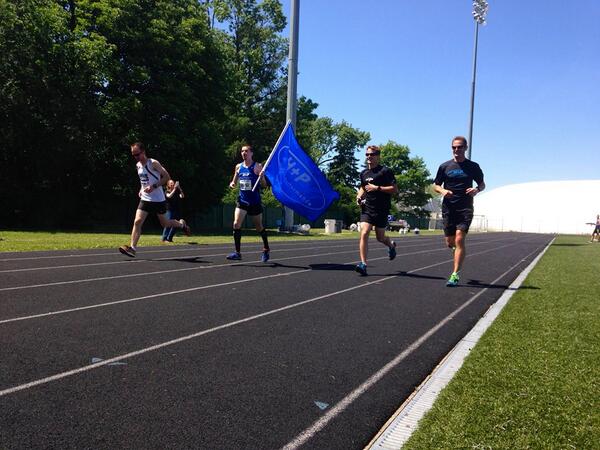 Some of you may have heard mention of a particularly fierce rivalry that has developed between two athletes, both of whom train with Health + Performance. For the Classic, their teammates decided to split up and face each other as teams as well. Dave Rutherford has opened up a 3:12 lead over Mike Piazza in the Battle of Waterloo; however, their teams finished just 10 seconds apart today!
Pictures
Thousands of photos are posted right here!


Waterloo Classic 2015
Registration now open for the 2015 Waterloo 10KM Classic!