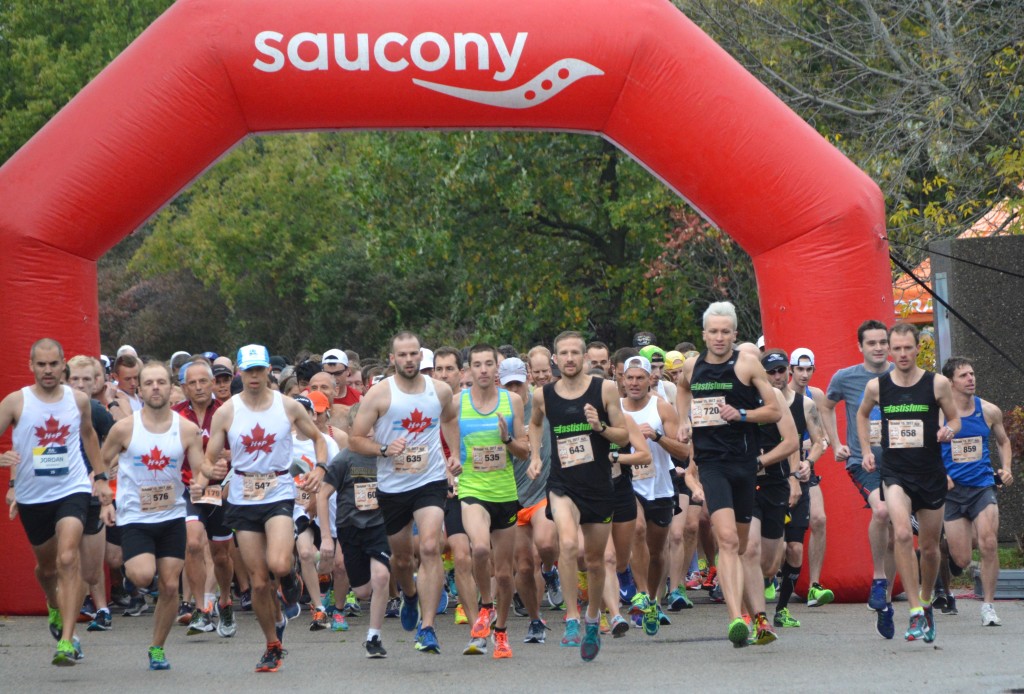 Congratulations to everyone who raced today, you have officially completed your #Octoberfast race for the year, and now you can relax!
As promised, the downhill course was further aided by a friendly south-west wind, and the rain even held off to give us almost perfect racing conditions (minus a bit of humidity, which we could have done without!).
It wouldn't be an exaggeration to guess that hundreds of runners set PBs today. That's what you get when you run a downhill course with a tailwind!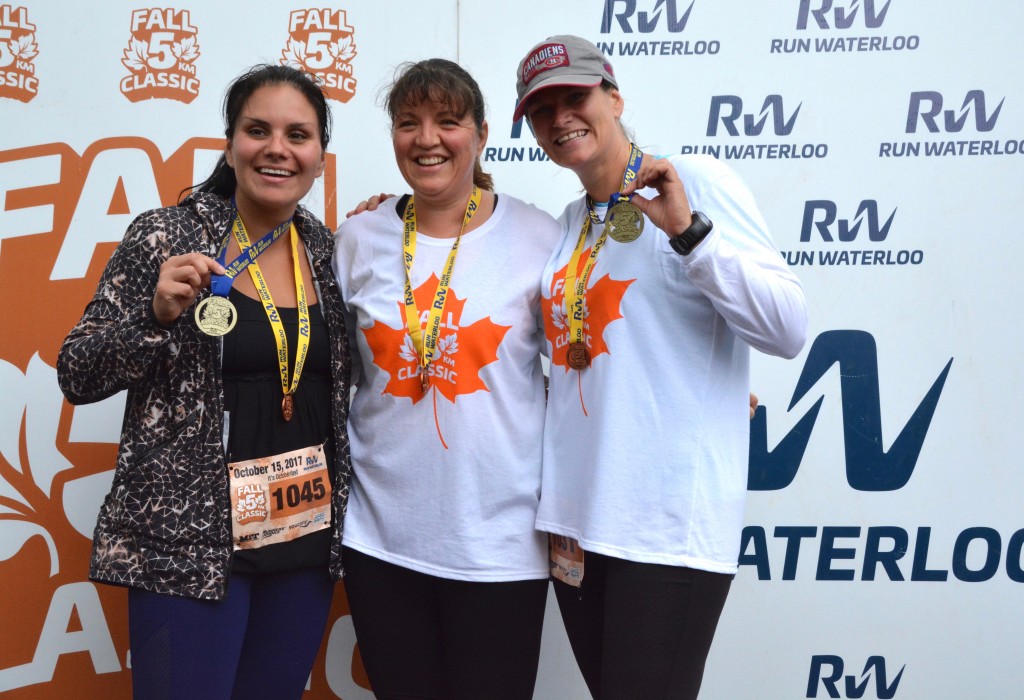 Winner Adam Hortian finished in a blistering 14:57, becoming the first male Run Waterloo member to earn the fastest 5 km Achievement, for running sub-15. The women's race was incredibly close, with Stephaney Hortian beating Gillian Willard by just one second! With six men finishing under 16:00, 28 athletes running faster than 18:00, and an amazing 64 athletes under 20:00, this was the deepest field Run Waterloo has hosted in many years.
The 10 km race was also hotly contested. Dinesh Moro won comfortably in a time of 35:12, but Connor Hammond and Kyle Bociort duelled to the very end, with Connor emerging the victor in a photo finish! Erin Fox was the top woman and fifth overall.
Record-setting day
Three records fell today, thanks to the fast course, but even faster runners:
Lynn Dempsey set a new masters female record in the 5 km, running 18:12. This is the fastest ever masters female 5 km time, across eighty 5 km races since 1997, which breaks a 13-year old record.
Fastisfun.ca (Team 2) bested their own Open team record for the 5 km, averaging 15:54 for their top 5 runners, 13 seconds per runner faster than 2016.

PRDG set a new school team record in the 10 km, averaging 42:32 for their top 3 runners!
Battle of Waterloo V

Today also marked the conclusion of Battle of Waterloo V, which combined runner's times from the Waterloo 10 km Classic and the Fall 5 km Classic. Congratulations to winners Robert Brouillette and Gillian Willard! Stay tuned for next year's Battle!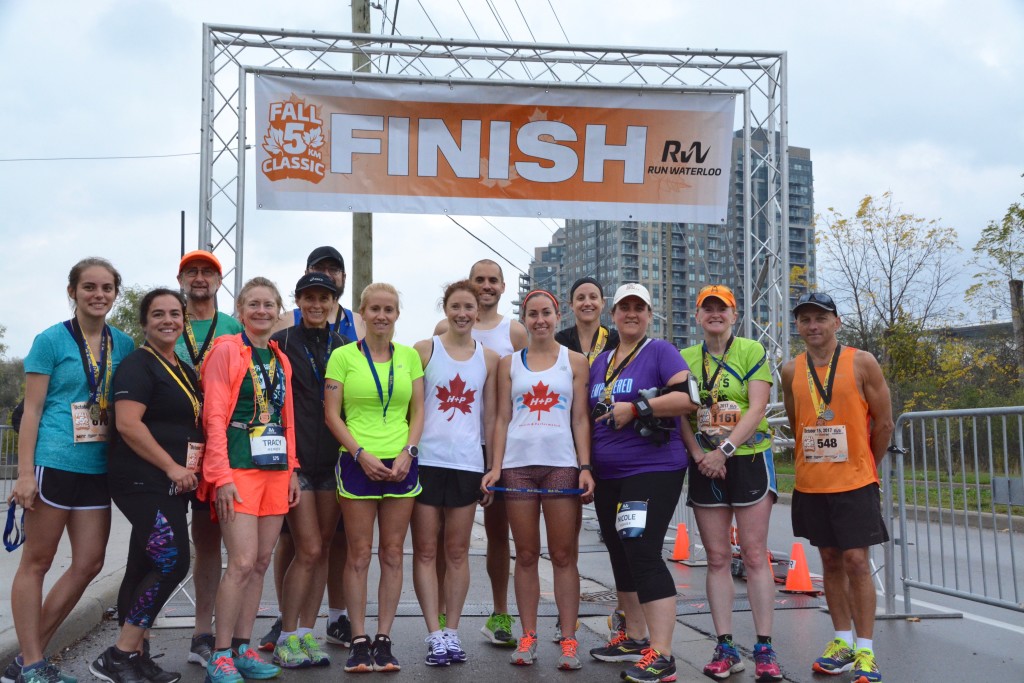 Photo and Video
Thousands of free, high quality photos will be available from our Flickr site in the coming days. Not sure what to expect? Check out the photos in our 2016 results!
Finish line video is up and available directly in the results.
Social