These maps were updated on October 12.
Leaves changing colour. Hockey's back. Pumpkin spice stuff. There are some things you can count on each year that make fall… fall. One of our favourite fall things: a fast course for Fall 5 KM Classic.
We are super excited to announce this 2018 course: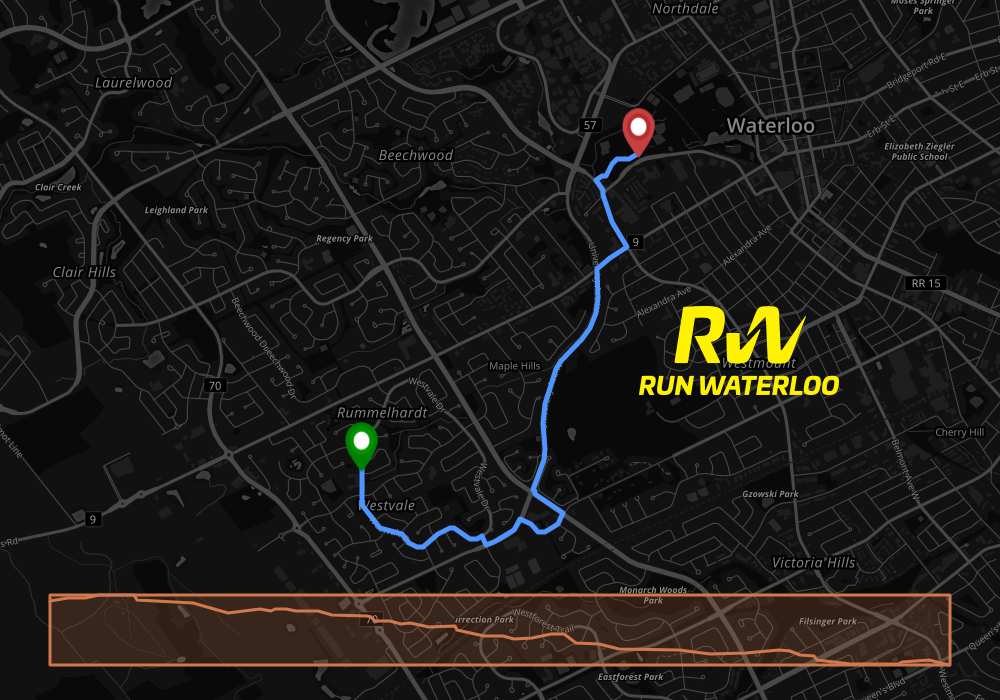 Interactive maps: 5 KM | 10 KM  | Strava event
Starting at Westvale School and finishing on the Park Road inside Waterloo Park, this course has lots of consistent, gentle downhill – about 1m/100m for the entire race.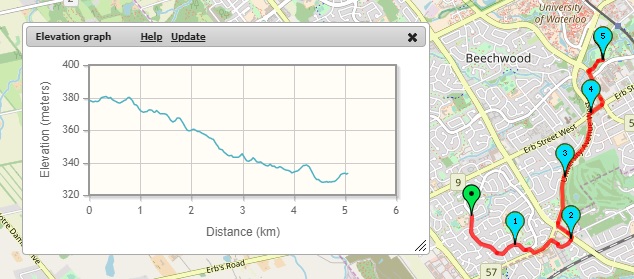 Note: the 10k will start 10 minutes earlier (9:20). This course continues to be subject to change.
Huge thanks to the City of Waterloo, City of Kitchener, the Region of Waterloo, and Waterloo Regional Police. We rely on our partners to find good courses that work for all stakeholders. With runners sharing the road infrastructure, there will be inevitable delays and detours for motorists. To those affected – thanks in advance for your understanding!
Course preview with Fastisfun
Get a feel for the course with this free, fun event from Fastisfun and Run Waterloo.
On Thursday, October 11, join Fastisfun coaches Adam Hortian and Stephaney Hortian, who will lead a group of runners on the course.
Two options to meet: Waterloo Memorial Recreation Complex at 5:30 p.m. (3.5k to Westvale + the 5k) OR Westvale P.S. at 6:00 (just the 5k option). If you meet at Westvale, you are responsible for your own transportation to or from there. The event will conclude at the WMRC.
Adam and Stephaney both won this event in 2017, in times of 14:57 and 17:42 respectively. This event will be an opportunity for you to a) see the course b) go for a fun group run with some local runners c) meet the Fastisfun coaches and bounce some questions off them. How do you run downhill quickly, but properly? 
This event is free and open to the public. All paces welcome. You don't need to be signed up for the race to join.
Join our facebook event to vote on what snacks you want to see at the finish.
Stay tuned for our elite start list, to be published next week.