The lack of races and sport news in general has put a funk in my reporting this year. But so much has happened since my last post in February, so it's time to dust off this "monthly" news column!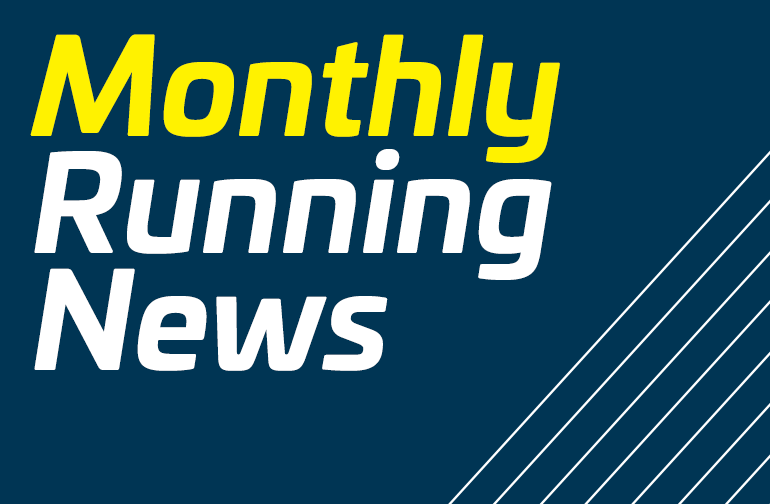 I'm going to cover four "big chunks" of 2020 news:
What happened before the shutdown – a follow up to Winter 2020
How the sport adapted to the shutdown, including Olympics
The global return to racing
Fall 2020 news
But before we get to any of those, our top story this month: Chris Nikic completed an Ironman triathlon on November 7. Nikic is the first person with Down syndrome to record an official finish (sub 17 hours), recording 16:46:09 at the Ironman Florida.
Completing an Ironman (officially measured in miles, but equates to a 3.86k swim, 180.25k ride, and 42.2k run) is an incredible accomplishment for any person.
Winter 2020 follow up
The last edition of Running News came out three days before the Tokyo Marathon, the US Olympic marathon trials and the Pan American Cross Country Cup. These were some of the last "normal" races of the year, with some typically dense fields.
Galen Rupp won his second consecutive Trials marathon comfortably, and will be joined at the Olympics in 2021 by relative unknown Jake Riley and veteran Abdi Abdirahman. This will be Rupp's fourth Olympic Games, and Abdirahman's fifth. Aged 43, Abdi set a US national masters' marathon record at the Trials, running 2:10:03.
Aliphine Tuliamuk won the women's Trials race, followed by Molly Seidel in her debut marathon. The third member of the Olympic team will be Sally Kipyego. Favourite Des Linden finished a heartbreaking fourth, meaning that no members of the 2016 Olympic marathon team qualified for 2021.
The Pan American Cross Country meet includes results for both Pan Am and NACAC competitions. Genevieve Lalonde won the senior women's race handily. The Canadian women won both the U20 and Senior team competitions and both men's teams finished third, resulting in a second place overall finish in the PanAm Cup scoring. NACAC results were first for both women's teams and second for both men's teams.
Despite being limited to elite athletes only and no spectators, the Tokyo marathon still showcased some impressive results. Top 3 men were all faster than 2:05, and the top two women were faster than 2:20.
The last weekend before everything started to shut down also featured the U Sports indoor track and field championships. Notable results included:
Lucia Stafford, sister to Gabriela Debues-Stafford, won the women's 1000m and 1500m, and also ran on her school's 4x800m relay (silver)
Laurier's Lizzy Laurie won silver in the women's 3000m, while teammate Sydney Pattison won bronze in the 1500m and also finished fifth in the 1000m
UW's men's 4x200m won silver, while the men's 4x400m finished fourth and Emma Nero (60mH) and Joshua Lorentz (600m) both were fifth in their respective events
Adapting to a new 2020
This was followed by a long stretch of…. nothing. Some athletes took the cancellation of spring 2020 events as an opportunity to fully rest and reset, while others dug deeper and trained harder. Eventually, professional runners and their track clubs started to find ways to safely race and challenge themselves to stay fit.
For distance athletes who race primarily on the roads, this meant solo time trials and participation in virtual events such as the Virtual Canadian 10K Championships. Ottawa Race Weekend was supposed to host the national championships this year, but had to adapt to a virtual option. The event was won by Natasha Wodak and Justin Kent, both of whom are based in BC.
Sara Hall, one of the top American marathoner, did not let the disappointment of missing out on the Olympic team get her down. In June she set a world record for the half marathon on a treadmill, lowering the previous record from 1:20 to 1:09:03 – just five second off her outdoor personal best. She followed this up at the beginning of August by running a new PB of 1:08:18 at the Row River Half Marathon, putting her sixth all-time among American women. This event was hosted by the organizers of the Eugene Marathon essentially just for her: Hall, two male pacers and two of her daughters were the only participants in the race.
On the track, several training groups in the States hosted intersquad meets for their team, who continued to train together, to race only against each other. The qualifying window for Tokyo 2021 (excluding the marathon) does not open until December 1st, so a lot of people focused on off-distances for their summer "races." The Bowerman Track Club series of meets led to some extraordinary results and numerous records. Top billing goes to Mohammed Ahmed: he ran 12:47 for 5,000m, taking 11 seconds off his own Canadian record and making him the 10th fastest man ever over this distance (now 11th – see world records below). Four women from the Bowerman group set a new world record in the 4x1500m, averaging 4:07 apiece.
A big loss for 2020 was the Tokyo Olympic and Paralympic games. These are currently re-scheduled for next year, but lots can change between the last update from September and July/August of 2021. Until then, we are just as much in the dark as you.
Return to competition
By the middle of August, legitimate track meets started happening again: small meets around the US and in Canada, often with the location kept secret to prevent crowds from showing up, but also elite Diamond League competitions throughout Europe. Joseph Cheptegei started things off with a bang in Monaco, taking the 5000m world record on the track to match his road record from February (also set in Monaco). Particularly entertaining was Karsten Warholm, a 400m hurdle specialist, who dominated the field in each race he entered, and several times doubled in a second event. A few Canadians ventured over for these races, including 800m Marco Arop who finished third and second in his two Diamond League appearances, and managed a PB, too.
Other top performances included a one-hour world record by Mo Farah (21.33 KM), which was accompanied by a 20,000m world record by his training partner Abdi Bashir. Sifan Hassan set the women's one-hour record, covering 18.93 KM.
Closer to home, races as we know them are not returning. Besides Run Waterloo, organizations like Canada Running Series and Run Ottawa are currently only offering virtual options. There are very few options to speak of in the province, mostly of the micro variety, but Run Waterloo has largely stayed out of that endeavour to this point. We have been closely following the latest research and recommendations from Athletics Ontario and other industry partners, and will continue to exercise caution in bringing events back to our community.
Fall 2020
Now we are back to seeing a steady stream of results, even if not in the most traditional distances and races. Here are some of the highlights:
The London Marathon, usually run in April, was a small, elite only event on October 4, run on a 2.15 KM loop. Brigid Kosgei ran away with the women's race with a 2:18:58, but the real excitement came from Sara Hall whose epic sprint finish earned her a second place with a new PB of 2:22:01. The men's race was was supposed to feature the much anticipated matchup of Eliud Kipchoge and Bekele; however, Bekele was forced to withdraw two days before and Kipchoge ran one of his slowest ever marathons (2:06:49) to finish 8th. Canadian Tristan Woodfine had a huge breakthrough to run 2:10:51 – well under Olympic standard. Cam Levins also started but was forced to drop out.
October 7 was the NN Valencia World Record Day, and it didn't disappoint. Joshua Cheptegei ran a 26:11 10,000m, slashing six seconds off of Kenenisa Bekele's previous record. This was Cheptegei's third world record this year. Letesenbet Gidey smashed the women's 5,000m record with a 14:06.
The World Athletics Half Marathon Championships took place in Poland on October 17, despite several countries not sending teams due to COVID concerns. The teams that showed up were incredibly strong and well prepared, with the majority of the women's field running PBs. Several national records were set, as well as a new world record (women's only field): Peres Jepchirchir reset the record for the second time this fall, running 1:05:16. The men's race also brought a plethora of records, with 10 men finishing in less than one hour.
On November 7, Justin Kent broke the Canadian 20,000m record, running 61:01. The previous record was 61:10 set in 1974. Natasha Wodak ran a 1:10:01 half marathon on November 8, 20 seconds slower than her personal best and 23 seconds slower than the Canadian record. Up-and-comer Natalia Hawthorn ran a 10 KM PB of 32:58 as part of the same event. And Lanni Marchant is rounding back into shape after undergoing major surgery in 2018. She ran a 1:14 half marathon at the end of October in Michigan.
And that's it for now. Surely I've missed a lot, and I've already got a head start on my December 2020 column. There is a marathon in Arizona next month that many Canadians are targeting for Olympic qualification. Here's a happy birthday to one of our top Canadian athletes!