In 2017, the Waterloo 10 KM Classic went off-script by offering
tank tops
for the first time. Continuing with our fresh take on t-shirts, this year we're offering something new:
choice
.
Aubs & Mugg
put together a set of three designs with different objectives: the classic, the motivational, and the trendy. All participants can choose from among the three!
THE DESIGNS
With commentary from Julia Muggeridge, Client Director at Aubs & Mugg. 
1. The Classic tee
We went with the classic logo for this one. This design is legendary, strikes a lot of familiarity across the region and is a collector item for a lot of people. This is similar to the 2016 design, but colours are reversed for men and women.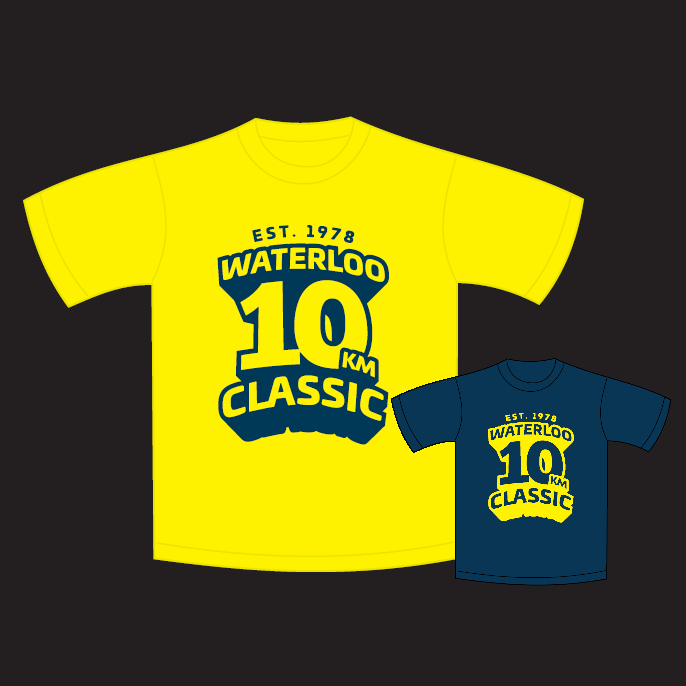 2. The motivational tee
This design embodies the idea that the 10KM Classic is an opportunity to show what you're made of with poTENtial and inTENsity.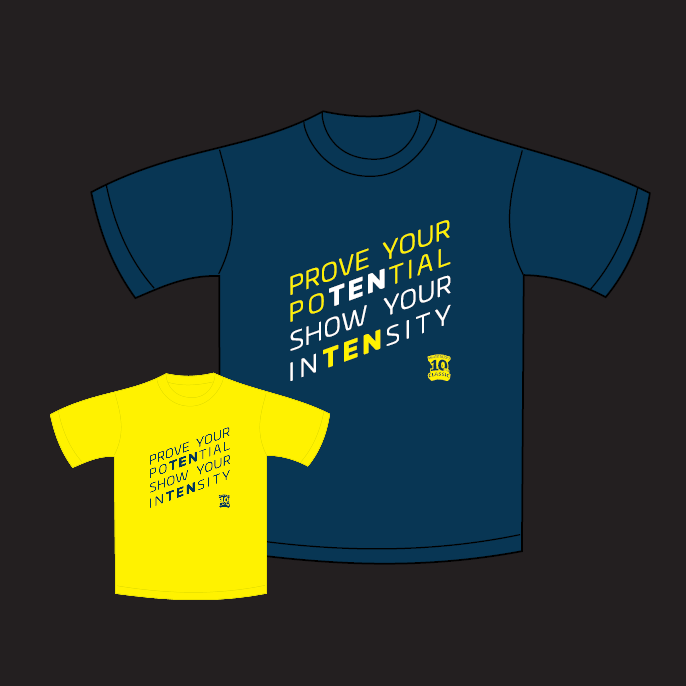 3. The trendy tee
We incorporated a piece of the "RW" logo (actually
the "N"
!) in a replicated pattern. It shows movement, incorporates the RW brand, and is a great option for someone who wants something fresh.
 HOW IT WORKS
Who: Each participant will select the design of their choice during registration. Participants who have already registered can log into their Race Roster participant dashboard to choose their design.
When: Any participant can update their choice until June 10, 2018 at midnight.
How: Step-by-step instructions on how to update a t-shirt selection in Race Roster. It looks like this:

Other details:
Run Waterloo will assign one of the options to every participant who has not chosen one of the options.
There is no switching after June 10 at midnight. No switching on race day.
New participants have the option to purchase additional designs for $15 each.

If you purchase an additional shirt, the sex is the same as the free selection, unless you email us with different information and receive a confirmation.
Existing participants can only update their choice; they can not use editable data to buy a new shirt. To buy a new shirt, email us before June 10 at midnight. You can pay by cash or credit at kit pickup.

All male shirts are yellow, and all female shirts are blue.
And we can't forget the great sponsors that make this event possible!