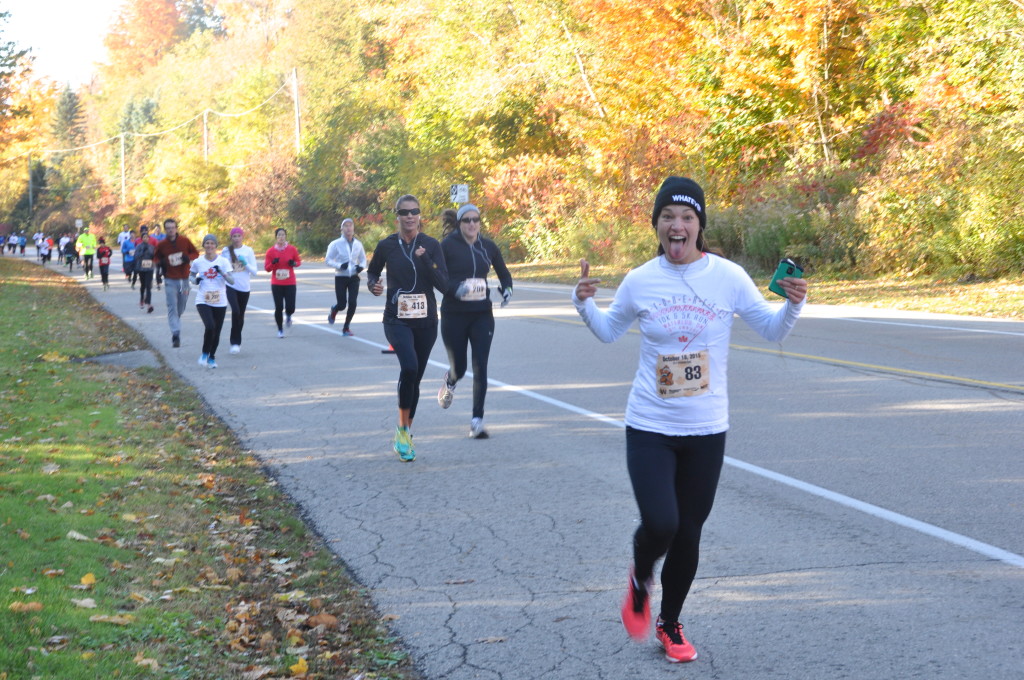 As you've come to expect from RunWaterloo recently, our events in the City of Waterloo have moved around to accommodate city planners. That doesn't stop us from planning the best possible-if temporary-courses and venues for our highest profile events. For the Fall 5 KM Classic (previously the Oktoberfest Run), that means one thing: Octoberfast.
For 2016, the 5k course is tweaked slightly due to detour routes for the Ira Needles construction. The start location is Resurrection CSS, and it makes great use of the hills on the west side of the city (and hopefully an expected tailwind) to create the fastest 5k course that we know of.
This course uses 50m of sidewalk on University Ave and 500m of gravel paths in Waterloo Park. The 10k course uses a new loop of Westmount Road and Columbia St.
Complete maps: 5 KM | 10 KM. Note that these are digital approximations of the certified distances.