Put your 2017 fitness goals into action this spring!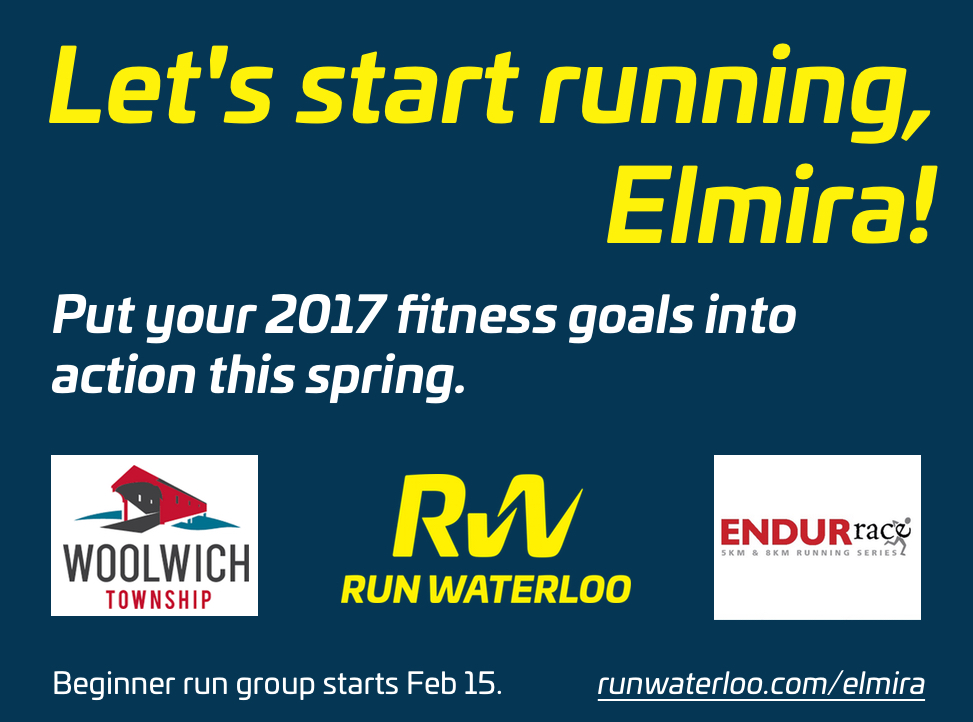 Run Waterloo is partnering with the Township of Woolwich to deliver a beginner running program in spring 2017. There has never been a better time to start running!
The Details
10 sessions, February 15 – April 19
Wednesdays 6:00-6:50pm
Meet in WMC lobby
The first three sessions are on the indoor track, and the remainder are outdoors!
Cost is $35, which includes an entry to the Economical ENDURrace 5k race on April 22 (value of $35). Run Waterloo members save 25% on the program cost.
What to expect
Each week will consist of a social component (get to know your fellow runners), a learning component (key topics for beginners), and an active component (including a combination of walking and running).
There is NO required fitness level. If you or someone you know is looking for a push to finally get active, or some motivation on your 2017 fitness goals, this might be the group!
Using this program and the recommended running "homework," participants will be able to run for 5 kilometres without stopping by the end of the program.
Topics
Each week we will have a brief discussion and Q&A regarding a range of topics, including: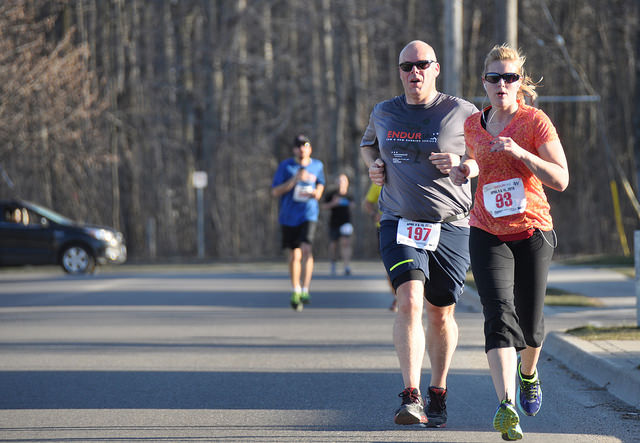 Gear and shoes
Warm up/cool down
Running outside: weather and safety
Goal setting
Nutrition for running and eating before running
Running form and breathing
Common injuries and ailments
Cross training
What to expect at your first race
FAQs
Informal Info Session
[Edit: This happened on January 18.] Drop by the WMC (Meeting Room 2) on January 18 any time between 6:00-7:00pm to meet the group leaders, ask any questions, or to sign up in person (cash or credit).
Fine Print
Participant cap: 30, over which we will start a wait list. Eight spots left!
Minimum age is 18.
This program is geared towards beginners.
Deadline to sign up is February 15.
Sign up online here.