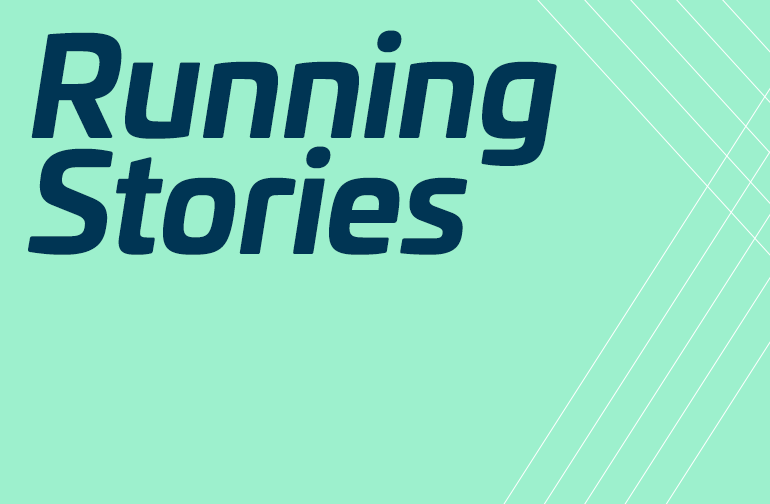 Nate McCarthy is a local runner who is notable for several reasons, not the least of which is that he is totally dominating the Rotary Classic Superhero Run fundraising right now (and it's not even close)! More on that below.
First, we want to introduce you to Nate … the Great!
Nate love sports
Nate is a 12 year old from Cambridge who loves sports (he's already been to 5 Blue Jays games this season) and traveling (from Hawaii to Greece to Ireland, to name just a few). Nate stays busy playing for the Woolwich Thrashers, skiing, and horseback riding every Wednesday. When he grows up, he wants to be an umpire and work at Blue Jays games.
You can probably tell already that Nate doesn't allow his disability to define him. Nate has cerebral palsy, and uses a wheelchair for mobility and sitting. He skis with a sit ski and plays sledge hockey. But Nate, with his parents Elaine and John, does not dwell on any negatives. He enjoys all that he can do and does not get upset or angry about what he cannot do. He always finds a way to be involved!
The quintessential Nate story
One day, Nate came home from Ryerson P.S. and was super excited, telling his parents there was a form to sign. Why? Because he joined a club at school. Which club? You will never guess in a million years…the running club!
Elaine couldn't stop smiling for days. "Here was this little boy in a wheelchair who was super excited about the fun he would have in a running club. I was soooo proud of his spirit and love of life and knowing that my child always looks on the bright side of everything! This sums up who Nate is!"
Kids Can't Wait
This story begins with KidsAbility, where John and Elaine started as fairly new parents struggling to come to terms with their son's disability.
KidsAbility has been an integral part of why Nate is who he is. They have provided seating clinics for new wheelchairs, physiotherapy and occupational therapy since he was born, along with speech. Nate was a Kids Can't Wait Cambridge Ambassador in 2014-2015.
Great to see Nate here at the Rotary Classic Superhero Run! #Cambridge pic.twitter.com/G1OQiuYtzv

— KidsAbility (@KidsAbility) May 28, 2017
As clients of KidsAbility, Nate became involved with the Rotary Classic Superhero Run, which over the years has grown to mean so much to the family. They are thrilled to give back to an agency that has given so much to them.
Rotary Classic Superhero Run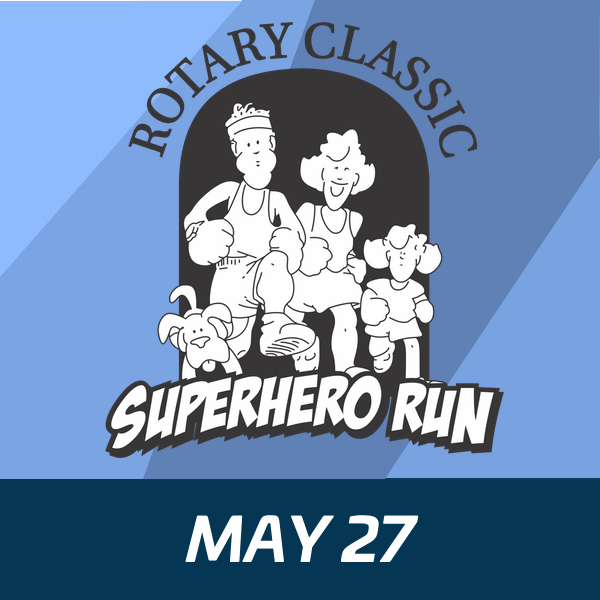 The 32nd annual run is May 27. This event is organized by volunteers from the Rotary clubs of Cambridge, and raises money for KidsAbility. The past two years have raised $90,000. Join us – superhero costumes are encouraged!
I asked Elaine why she loves this run. "It is very inclusive: from fast, abled bodied runners, to moms pushing their kids with disabilities in jogging strollers and wheelchairs, kids who complete the run in walkers, and kids like Nate who cross the finish line self propelled in the electric wheelchairs!"
Runners love this race because they can give back to a great cause in their community. It's a fun day and a family friendly event. Elaine says, "I feel empowered when I see these kids who have big challenges in life just having a good time and doing the same things all the other kids are doing with their families."
The goal
Check this out; it's incredible:
From pledges alone, the event hopes to raise $30,000
At the time of writing, $8,961 has been raised (30%), with 10 days to go before the race
Nate's team, Nate the Great, has raised $3,340 – more than one-third of the total pledges!
You can get involved by sponsoring Nate – or by sponsoring rival teams (they could use the help!). He is shooting for $4,000 this year.
In 2017, Nate raised an amazing $2,000. This year he set his sights even higher, and the community has rallied behind him. Nate just wants to give back, which is the reason this run is so important for him to try and raise as much money as we can to help other children that are on the wait list.
With this year's totals, Nate has now raised over $10,000 for KidsAbility through his four years at this race! One year, he won a bike as the top boy fundraiser. His excitement couldn't be contained- it didn't matter that he couldn't use the bike! He was giddy! KidsAbility was able to find a client of theirs that could use the bike so Nate was able to share his joy with another child.
From KidsAbility
At KidsAbility, our vision is for children, youth and families to realize their full potential. Together we can make that possible. Funds raised through the Rotary Classic Superhero Run in Cambridge will directly impact the lives of local children and youth with special needs. Year over year, there is increased demand across our sites for KidsAbility's services. In fact, last year alone, we served over 1,700 clients in Cambridge. Simply by registering for the Superhero Run and obtaining pledges, you can help more children live richer and fuller lives.