For the third Pancake Mile this Saturday, we're excited to be outdoors and in the fresh air.
The event will take place at Elmira District Secondary School, and use sidewalks and a laneway for a single quarter-mile loop. See the full map: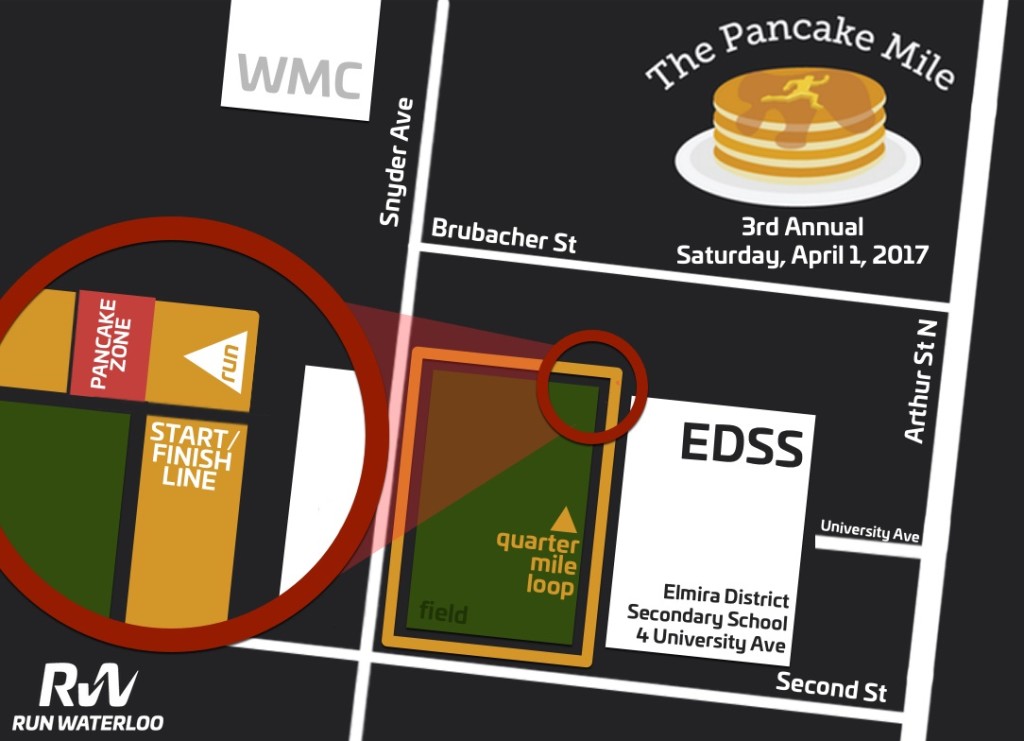 Key info:
Event: 3rd Pancake Mile
Address: EDSS, 4 University Ave, Elmira
Date and time: Saturday April 1, 9:00am
More: Rules and registration
We are still looking for a few more volunteers for Saturday morning. Contact us to get involved.
While you're in town, make sure to check out the 53rd annual Elmira Maple Syrup Festival, which runs 7:00-4:00.
See you Saturday-rain or shine!