Thank you to all runners, spectators, volunteers and sponsors of the inaugural Harvest Half on Saturday, September 13, 2014!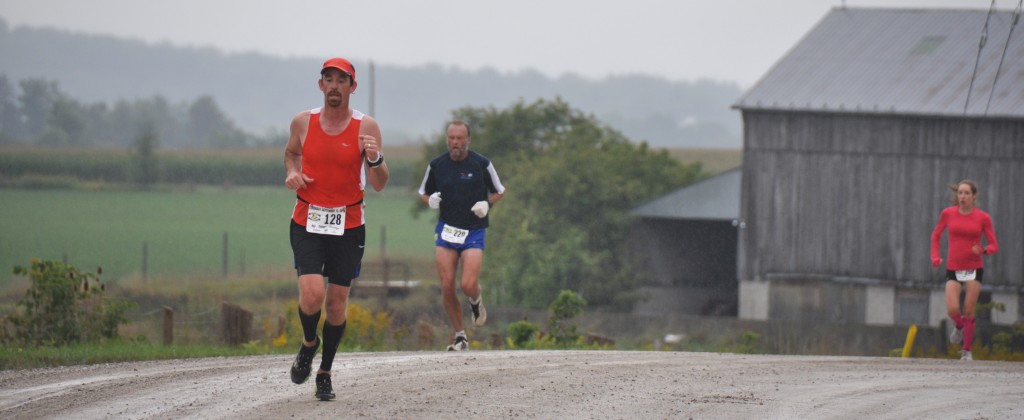 Background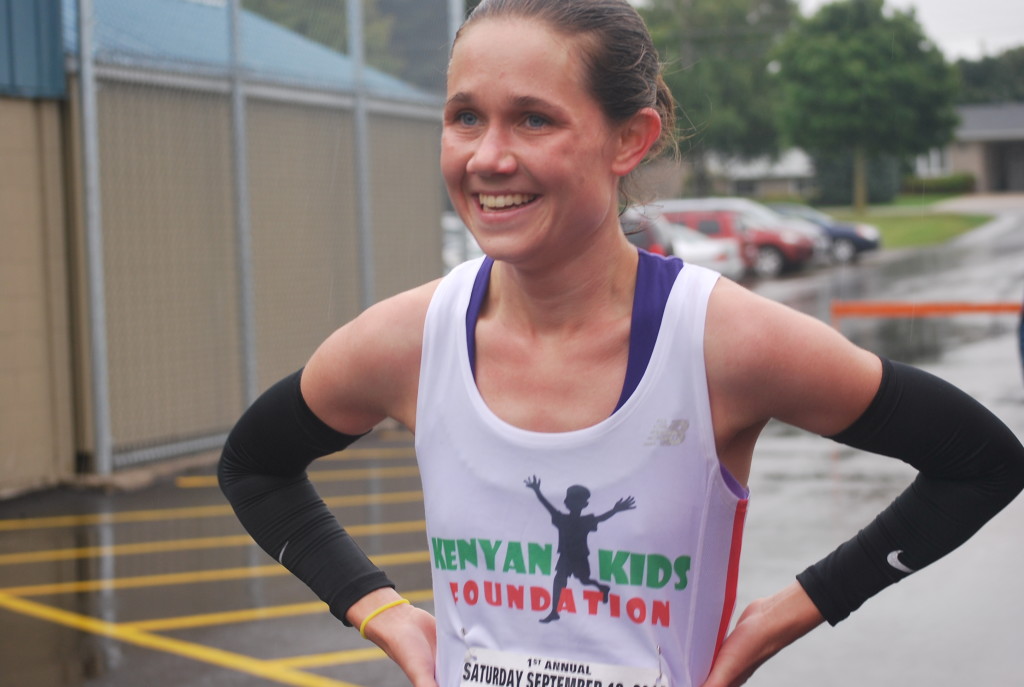 The Harvest Half is a joint effort between RunWaterloo and the Kenyan Kids Foundation Canada. As the newest addition to the Waterloo Running Series, it fills a large gap in the local running calendar: a fall half marathon in Waterloo Region. For the KKFC, this is the first major fundraising campaign. Between pledges, race proceeds, and the Friday evening pasta dinner, the foundation will raise well over $10,000 for dairy development work in Cherengany, Kenya.
Results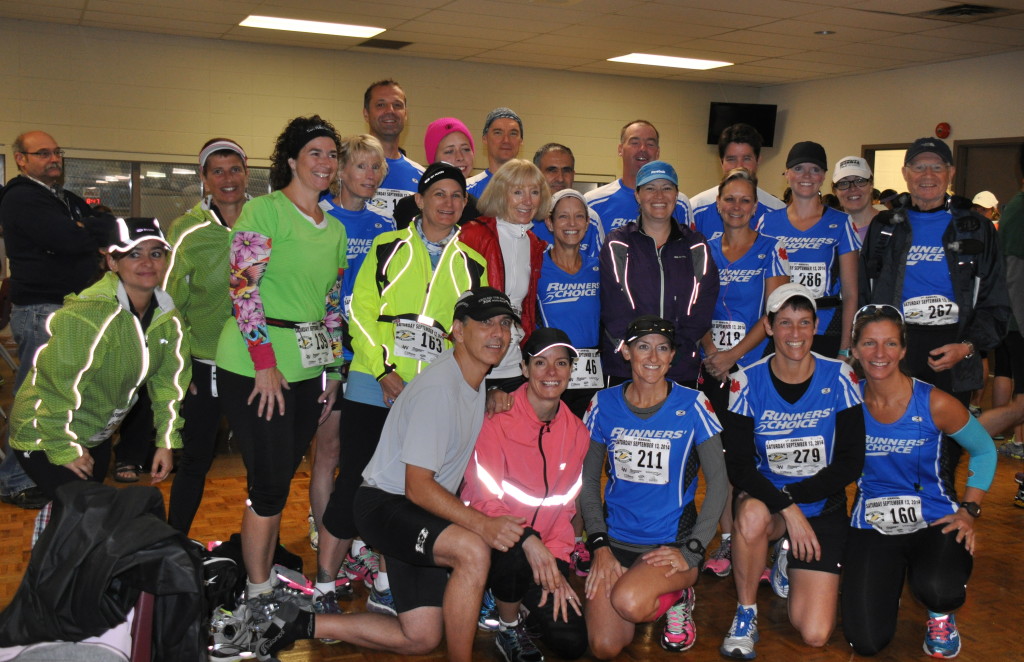 Congrats to Half Marathon winners Rob Brouillette (1:15:08) and Tarah Korir (1:22:34) and Quarter Marathon winners James Watson (38:55) and Catherine Sukkau (45:57). Congratulations to all finishers and age group winners! Full results are available below:
Half: Overall | Parent Child | School | Spouse || Quarter: Overall
Photos
Thousands of free race photos are available on our photo site.


Recap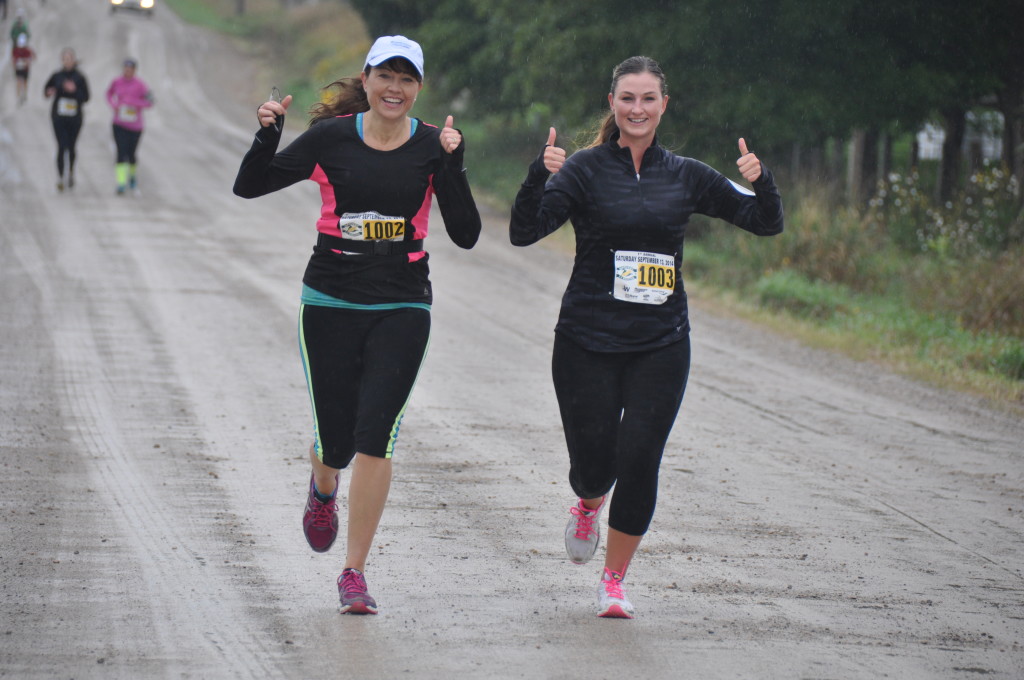 This was the first ever RunWaterloo event in Wellesley Township, and the community really responded. From the support from the Township to the commitment from sponsors to the hundreds of spectators today, we feel like we're onto something special!
Lots of rain turned the gravel roads to mud, but the temperatures suited the half marathon distance. The rural course offered a great combination of scenery, flat and rolling hills. Some hammered out a PB, some were running their FIRST half marathon, and some were treating this as a training run for the Scotiabank Toronto Waterfront Marathon in October.
Although the featured event was the half marathon, the real treat of the day was the kid's half mile.
The local farms came on board, with Herrle's Country Farm Market donating corn, Martin's Family Fruit Farm donating apples, and Snyder's Family Farm offering free admission to all runners (today or tomorrow)!
John Kuepfer was out leading the runners in the Wellesley Home Hardware Beetle, and runners were treated to chocolate milk, the original recovery drink, courtesy of Gay Lea Foods and Dairy Farmers of Canada. Big thanks to these and and all of our sponsors!
Social
Good luck to @katyastarr and everyone else running in the @RunWaterloo #HarvestHalf today!

— Kelly Thomas (@acadiakt) September 13, 2014

If found on side of road, please return to St. Clements Community Centre. @RunWaterloo #harvesthalf pic.twitter.com/TSTJPoSzv6

— Brian Smith (@smithwithclass) September 13, 2014

First quarter marathon = new PR @RunWaterloo #HarvestHalf. New race distance = instant PR. I like that math.

— Tricia McRae (@SquishTM) September 13, 2014

Managed 1:56 in the #HarvestHalf . Felt great, despite the rain. Another great event by @RunWaterloo. pic.twitter.com/JV5ZJ2B4yM

— Cory George (@mistercgg) September 13, 2014

Our men's winner 1:15:xx @RunWaterloo #HarvestHalf !!!! pic.twitter.com/fWKjOgTw7Z

— Krista DuChene (@kristaduchene) September 13, 2014

Thrilled with my 8+ min PB of 1:39:43 on the "flat" @RunWaterloo #HarvestHalf. Great event! Big thanks to @Health_Perform . #cantwontstop

— Sam Lalonde (@almondales) September 13, 2014

One heckuva retirement race for this pair. Count it, I'm done! @runwaterloo #harvesthalf pic.twitter.com/lx4jjoTt49

— Brian Smith (@smithwithclass) September 13, 2014

I enjoyed a good race at the #HarvestHalf with a new #pb of 2:05:17. Gotta love corn at the end of a race! Good job @RunWaterloo on the race

— Adam Blacklock (@muddytrailrun) September 13, 2014
Next
Book September 19 in your calendars for 2015 – we're taking this event Annual! Registration will open in November 2014.
Next up in the Waterloo Running Series: Laurier Loop (Sept 28) | Oktoberfest Run (Oct 19)