What a day to kick off the 2013 Waterloo Running Series!
Recap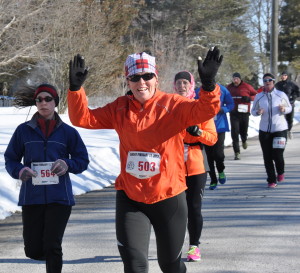 On one of the coldest days of the winter so far, some 400 runners braved the clear roads around RIM Park in Waterloo for their first race of the season.
Although the wind wasn't a big factor, temperatures felt like -25C at times with the wind chill.  But the roads were fast, and there was plenty of hot food and entertainment indoors to keep people moving!
Reviews were unanimously positive on the slightly revised course.  Runners raised over $5000 for the JDRF Foundation of Canada.
Results
Congratulations to all finishers of today's events.

Reviews
Here's a video review from Jeff Rowthorn of Get Out There Magazine.

If you've got a recap or review of this race on your blog or website, let us know and we'll link it here! Here's a selection of our favourite tweets from the day.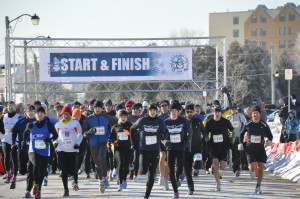 Photos
Two thousand race photos are available at our Picasa site. They are free for you to browse, download, and use at your convenience.
Next Race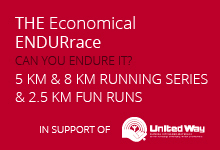 The next race in the Waterloo Running Series is the 5km and 8km Economical ENDURrace Series.  On Saturday, April 13th, it is a 5km race in the evening.  The following Saturday evening, April 20th, there is an 8km race.  The times are combined for the overall title of ENDURrace 2013!  You can register online here.  We hope to see you then!
Thanks again for coming out today!