Thank you to all runners, spectators, volunteers and sponsors of the seventh Laurier Loop!

Recap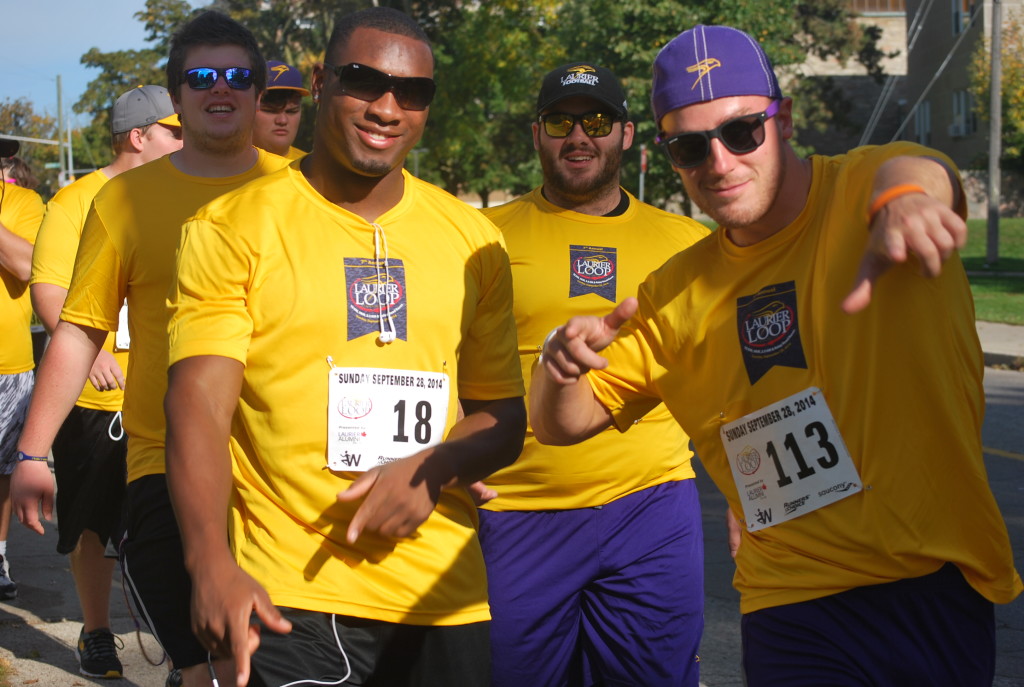 It was a beautiful, sunny day for runners at the Laurier Loop! Runners were inspired early this morning by the new marathon world record! Did you watch it live?
The event is hosted by Wilfrid Laurier University at Alumni Stadium. The morning after the homecoming football game, in which Laurier beat Carleton 53-3, many current students, varsity athletes, alumni and members of the community joined us. This event is an annual fundraiser for the MDRC, for which $12,000 was raised in 2014!
Results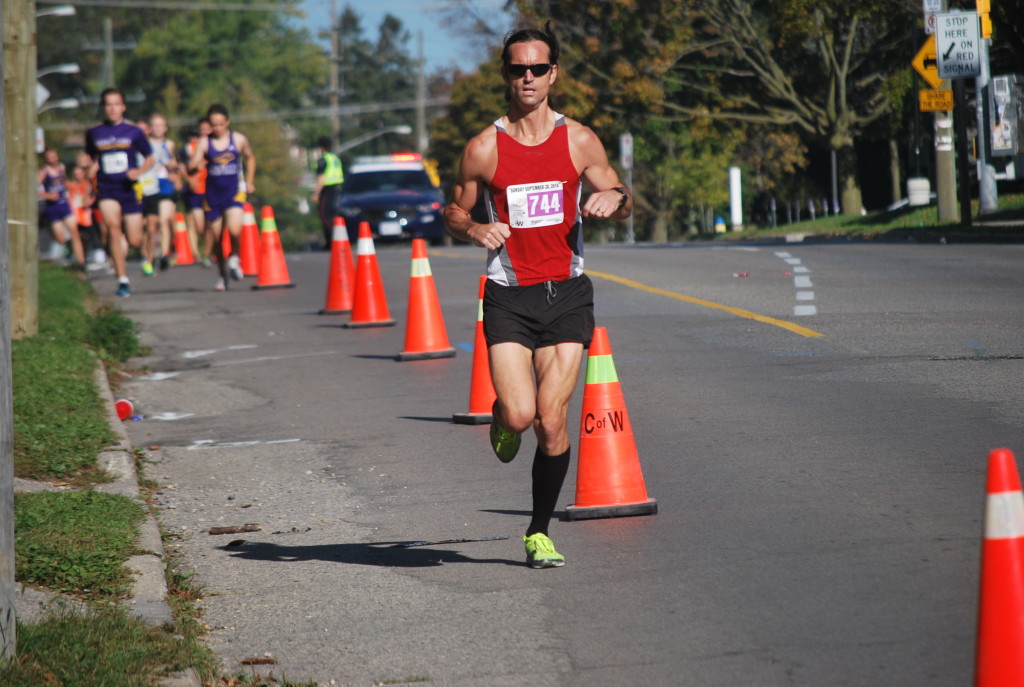 Congrats to winners: 10k: Joe Harker (37:44) and Joan Chung (43:10), 5k: David Brooks (18:41) and Claire Couper (19:20), 2.5k: Dustin Bell (8:54) and Ella Vandongen (11:18). Congratulations to all finishers and age group winners! Full results are available below: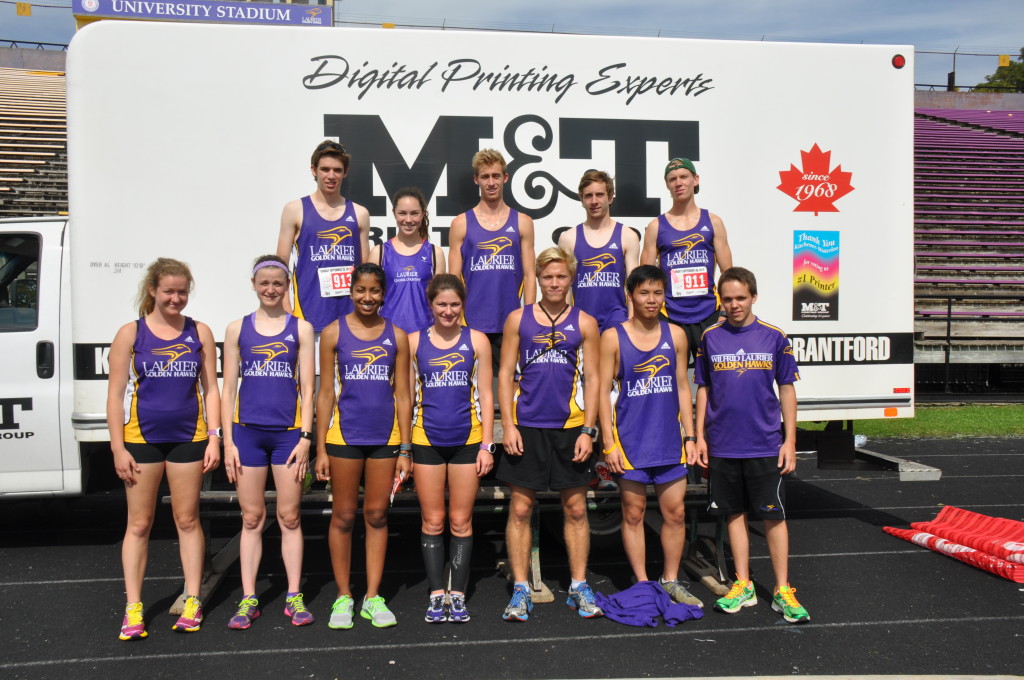 Records dropped like flies in 2014: Dustin Bell set the new 2.5km record (from 2012), Claire Couper has now set the 5km female record (from 2011) and the Jaime Hauseman/Austin Smith team set the fastest 2×2.5k relay of all time (from 2008). The Laurier Cross Country men's relay team shattered the 4×2.5k record (previously 35:43 from 2009) with a time of 32:45! Will we see a team go sub-30:00 next year?
Photos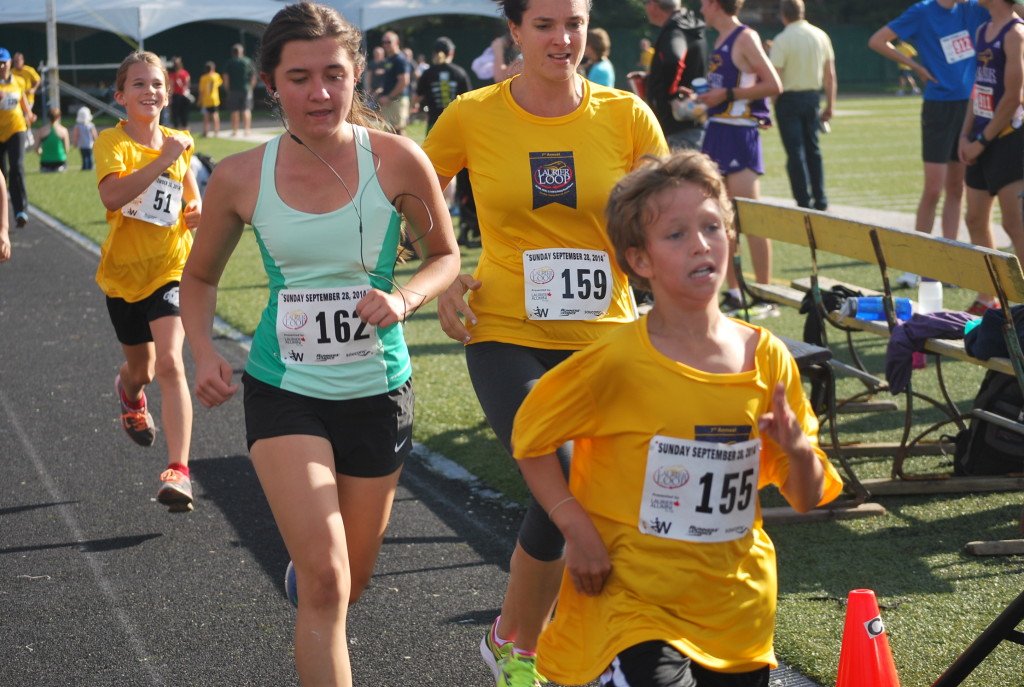 Free RunWaterloo photos are now posted to our photo site. Also, check out this great album from Laurier Alumni!
Social
Join in @RunWaterloo and at #LaurierLoop!
Next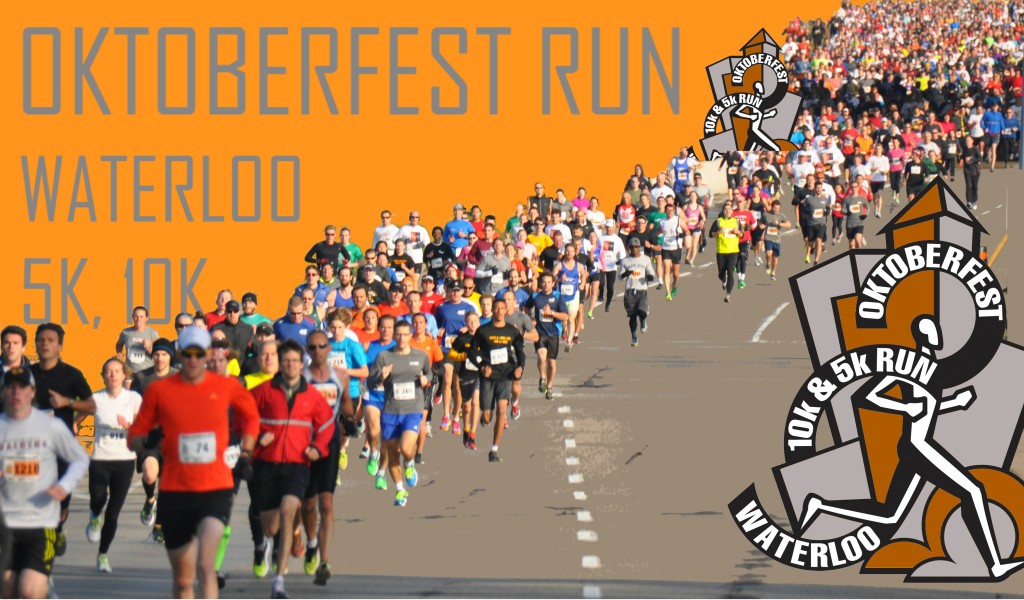 Next up are two fall favourites: Oktoberfest Run (Oct 19) & RememberRun (Nov 8).
The Oktoberfest Run is the largest 5k in the region, downhill from Conestoga Mall in Waterloo. We hope to see you there!