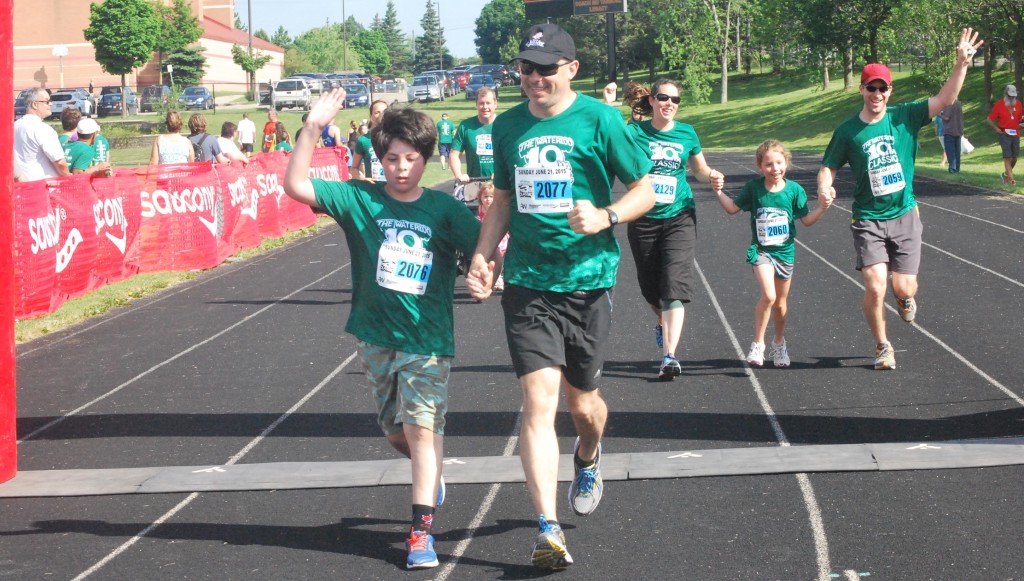 What a beautiful day for a race. For only the second time in its 38-year history, this event was not held at Seagram/University Stadium. Runners took the switch to a challenging course and Kitchener venue in stride. Thanks for running and congratulations to all finishers!
Winners: Christopher Moore (16:02), Erin McClure (17:14) | Johana Kariankei (33:51), Katie Phillips (39:31)
This is Johana's third consecutive Waterloo 10KM Classic win!
More results coming soon, including Battle of Waterloo.
Photos: Our free photos have been posted: a teaser album to Facebook and the full set to Picasa.