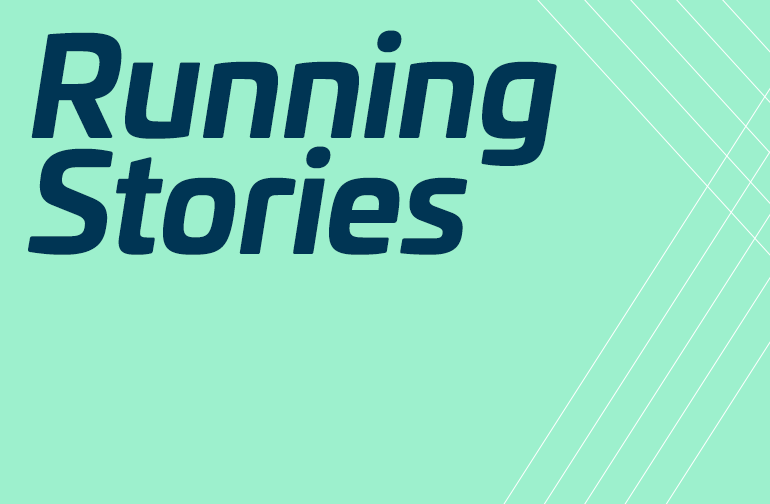 We all have our own reasons for running, from mental and physical health, to competition, to supporting causes that are close to our hearts. Some of us have overcome injuries and have many supporters that keep us going. This is Kristy's inspiring story of her 2016 #Reason2Run.
The injury
Kristy Goss has been running for most of her life. In April 2015, she suffered her first major injury, to her knee.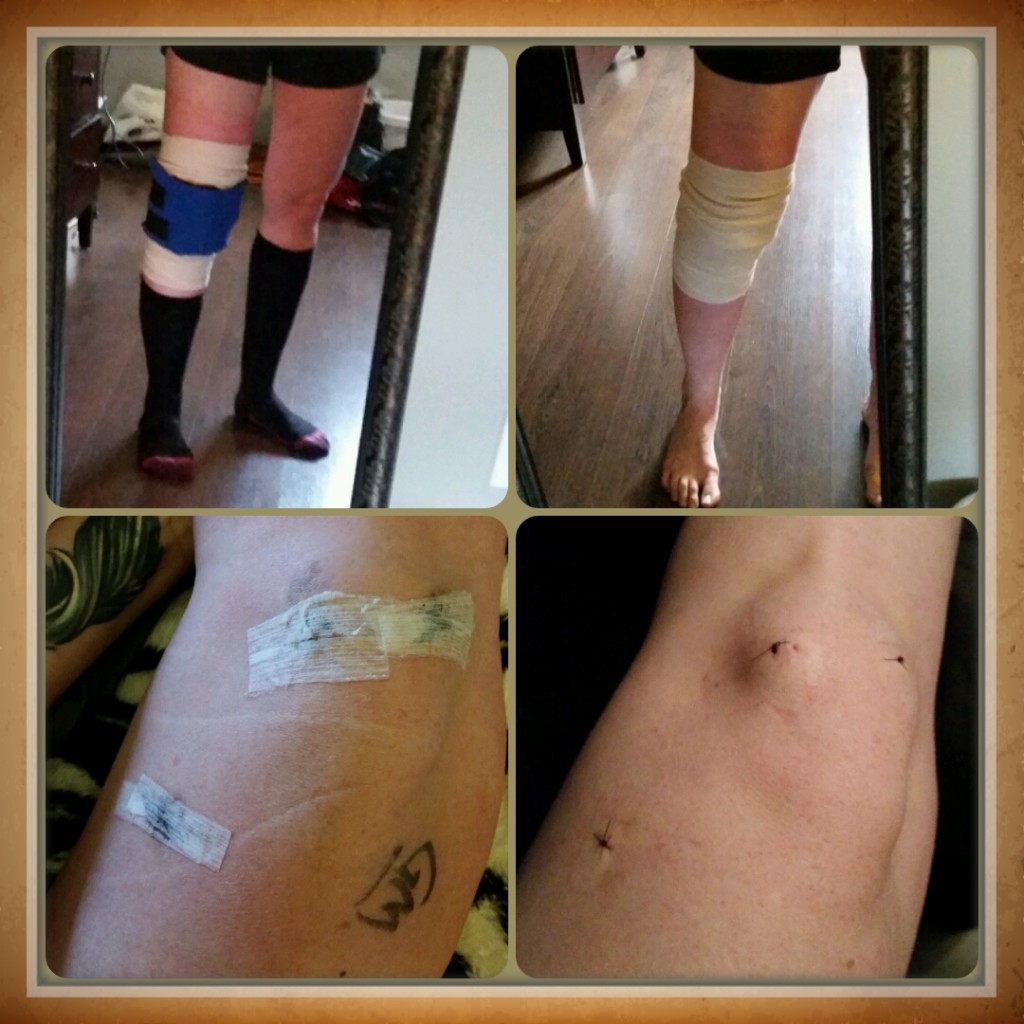 She continued to run through the pain for two months, until one day in the middle of a 15km run, she tore her left medial meniscus which flipped around and got stuck inside her knee joint. The injury was so painful that she couldn't bear weight. She was stuck hobbling around on crutches for months until she was finally able to see a surgeon in November. At the time, she was told she would likely never run again, or at most only 5km at a time without pain or inflicting further injury to herself.
Thankfully, her surgery was a success, and by December Kristy was cleared to start running again. Within four weeks, she had completed a half marathon and hasn't looked back since.
The run streak
Once Kristy was cleared to start running again, she knew that she would never take another run for granted. So she set a goal for herself: to run for 100 consecutive days and raise $1,000 for Haven House. By the time she reached the 100th day, she had surpassed her original goal and decided she wanted to have a bigger impact. Kristy revised her goal to include a one-year run streak and a variety of fundraising events in addition to collecting donations.
So far, Kristy has run for 359 consecutive days, and over 1,200km. She has even raced a few times, including three half marathons and the Run for the Toad 25km.
Running streaks are a popular but niche part of the running community. The concept is simple: you run a minimum amount every calendar day, regardless of weather, obligations, and even health. Anyone considering a run streak should be aware of the risks involved. Kristy's advice for runners interested in starting their own streak? "DO IT, but be smart about it. Strength train, stretch, eat well."  
Since the injury, Kristy runs more often, but much fewer kilometres. "I'd like to run longer," she says, "but I still have to play it safe and be mindful of any pain, swelling, muscle imbalances that come up. I still have muscles that don't fire properly since surgery. I'm missing almost the entire medial meniscus so that means I don't have that cushioning between my bones in that spot anymore and have to be super careful of my running form. No more running tired for the sake of logging extra miles or skipping strength based training or stretching."
Fundraising for Haven House
Kristy channeled her efforts towards a great cause: the $9.4 million project to rebuild Haven House, as the previous facility was too small to house all of the people who needed it. Haven House is a shelter serving women and kids fleeing abusive homes from Cambridge and North Dumfries Township, as part of the Women's Crisis Services of Waterloo Region (WCSWR).
"I just want the clients and residents of Haven House to live with dignity, and to know that I care about them and their and their children's lives, and that their well-being and safety matters to me," Kristy says. "Haven House is a great organization, that not only protects the region's most vulnerable, but also educates the general public. I'm just one tiny part of a huge community that has really come together to rebuild Haven House."
Over the run streak, Kristy has collected donations and hosted several additional fundraising events, including yoga classes (Kristy became a certified yoga instructor during her time of injury and recovery), t-shirt design and sales, a run clinic and virtual run (with bibs printed by M&T), and an online auction. Most recently, she partnered with Revkor Cambridge to organize the Renegade Relay on November 26th: a day-long event that entailed a 5km fun run, a 40 minute high/low impact Revkor fitness class and a 40 minute yoga class. All registration fees from this event were donated to Haven House.
In total, Kristy has raised well over $6,000 to date, and the campaign isn't over yet! 
One year later: the end of the streak
The 365th day of Kristy's run streak will be this Sunday, December 4th. She is celebrating with a 36.5km run, and wishes to invite members of the community to join her for all or part of her run.
After December 4th, Kristy will continue to run, "of course," she says. "I am going to run every day that I can, and when the day comes that I have to give it up, I hope that I'll find another activity that I'll love just as much; in fact, I already have a road bike and a brand new hybrid bike, just in case. I'll be grateful for every single day that I had, and I'll at least know that I didn't waste any of the precious time I did have enjoying this great sport."
She might host another event in the spring of 2017, but more importantly, she hopes to inspire others to use their passions, whether that be running or something else, to support local causes like Haven House.
It has now been over a year since her surgery, and Kristy reflects back positively on the experience. "I honestly can't believe it's been a year – it's hard to put the mental aspect of this type of adventure into words, actually. I have a whole new trust and confidence based relationship with myself where I know that, because I did this, I can basically do anything. Physically I feel great, and a little bit leaner. My head is always much clearer after a run." Like any other runner with friends and family who aren't runners, she is often called crazy. "They're mostly correct," she says with a laugh.
Support Kristy and Haven House
Donations will be accepted at Canada Helps until December 31, 2017. Stay tuned to Kristy's facebook page for details about December 4!
Kristy curates her story daily on Instagram:
Do you have a running story? We would love to publish it. Email us.