September is a big month for the Battle of Waterloo: BOWII has concluded and BOWIII starts next week!
Background – Battle of Waterloo I
The original concept was born out of the desire for a more complete racing experience. Like our multi-stage events (ENDURrace and ENDURrun), the three-part nature of BOW allows runners to stay motivated, set personal goals, get to know their fellow runners/competition and walk away with some extra swag.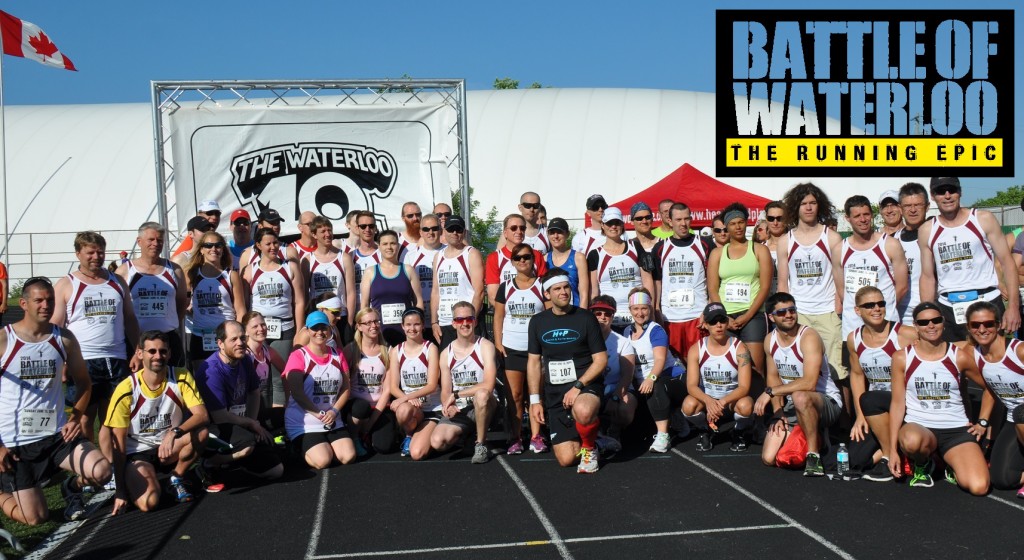 The inaugural BOW consisted of our three "classic" distances: Re-Fridgee-Eighter 8k, Waterloo 10k Classic and Oktoberfest 5k. Sean Delanghe and Annika Nicholson came out on top with times of 1:18:40 and 1:37:06 over the 23 kilometres.
The great feedback from the entrants led us to increase the Battle options for 2015 into two separate competitions: BOWII (long) and BOWIII (short).
Long – Battle of Waterloo II
The second instalment covered a 7 mile, 10k and half marathon for a total of 42.3k – just over one full marathon. Full results are available here.
Winners were Andrea Sweny in a combined time of 3:12:01 and Paul Braun in 3:03:10. Special mention to the men who finished second through fourth, Eric Lotimer, Peter Van Driel and Daniel Newton, who finished within a minute of each other in the overall combined results! On the women's side, BOWI champion Annika Nicholson led after two stages by 8 seconds, but due to injury was unable to compete in the third stage, where Andrea ran a strong race to take top spot.
Short – Battle of Waterloo III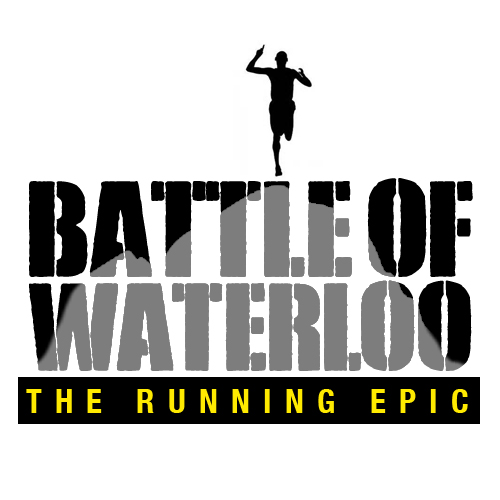 The Battle's third instalment is short: three fall 5ks for a total of 15k. We are super excited to see the competitors work on their speed this fall!
For a full list of competitors, click here. We talked to a few of these to find out what they're looking forward to in BOWIII:
Cari Rastas Howard
Cari is looking to give herself "some motivation to keep running through my busy fall season (work, kids' hockey, and I've started school again myself part-time). My friend Laura and I have challenged each other to see who come out on top in the Battle, so we've kind of made it personal too."
"I'm doing two RunWaterloo races I've never done before: the Laurier Loop and RememberRun. And Oktoberfest has a new course this year, so all three will be new. I'm excited to see how the different courses all affect my 5km performance."
Cari is looking forward to some new 5km PBs. "I hope to finally get under 25 minutes! Oh, and beat Laura, of course! ;)"
Laura Richards
"I was challenged by one of my running buddies to sign up for a friendly competition. Plus I love running Oktoberfest and have always considered running Laurier Loop and RememberRun so the Battle encouraged me to sign up for all three!"
This is Laura's first Battle. "I've never been a part of one of the Battles but I am really excited to see if I can improve from one race to the next. There isn't much time in between races to train so it will be a difficult but good challenge."
"I am looking forward to working on my speed again this fall and PB at least one of the races."
Sean Delanghe
BOWI champion Sean returns to the fray this fall. "The Battle is a great way to stay motivated throughout the fall rather than simply having ONE race to target. I like to follow the change in performances and rankings from one race to the next: just because somebody beats you in the first event does not mean they will come out on top by the end!
What is he most looking forward to? "Probably the Oktoberfest 5K. The other races will be more training races that will be a part of long runs. I will likely taper for the Oktoberfest though and at least try to take advantage of the new, faster course!"
Gillian Willard
Gill was lucky to win a free entry to the Laurier Loop from Mike Hewitson (My Next KW Home Realtor). "This meant I would now be running all 3 5k races. I figured 'why not sign up for the Battle?' – it will give me more motivation to run my best at each race!"
This is Gill's first time in the Battle, and she hoping to set a new 5k PB at some point in the Battle. "I think my favourite part will be the Oktoberfest 5k's new faster course :)."
Ian Childs
Having just completed Ironman Muskoka, Ian spent the summer training a different engine. "This is a way to have some fun with the opposite side of the spectrum. I love multi-race series that gives you a better indication of your fitness than a one-off race. It also helps build some local rivalries which always brings your running mojo to new heights."
Ian is most looking forward to racing his "speedy friend Fraser H. to provide some bragging rights for the winter." Ian finished 4th overall in BOWI. "I am eyeing a podium this time."
Next – Battle of Waterloo IV
What's next for the BOW? We want your feedback!