The participant experience is designed to offer a seamless race result. While we're thankful for good timing, that doesn't mean there isn't a lot of work that goes into making that happen.
With our most complicated race of the year coming up (Laurier Loop), we wanted to take a moment to check in with our reliable timing partner and give you some behind the scenes info on the company behind logo!
Dana Bee (right) pictured with our friend Debbie Iwanyzki at the 2019 Robbie Burns race.
Today on our blog we interview Dana Bee of @chiptimeresults. Read on for some common timing FAQs, get to know more about Dana, and what's in store for the #LaurierLoop. https://t.co/v580IHJwaw Thanks Chip Time for being such a great partner of Run Waterloo! pic.twitter.com/5hfF9U1hrt

— Run Waterloo (@RunWaterloo) February 28, 2019
Here's our interview with Dana Bee, owner of Chip Time Results. If you haven't met her, you have certainly seen her smile around at various Run Waterloo events!
RW. Tell us a little bit about Chip Time Results.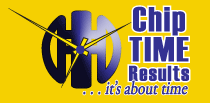 DB. Since 2002, Chiptime has timed thousands of races across Ontario and beyond. Our first race with Run Waterloo was June 15, 2003: the Waterloo Classic! You will see our team all over Ontario, from Sudbury to Windsor, but our home base is Hamilton, where you'll see us in November at Hamilton Road2Hope.
Over the years we have timed races in Barbados, Cayman Islands and Jamaica. Lately, I have been lucky enough to go help other timers in the US with their races. The past two years I've gone out to Hawaii to help with the Honolulu Marathon and have just recently returned from The American Birkebeiner, a Cross Country ski race weekend in Wisconsin.
What's it like timing Run Waterloo races, and Laurier Loop specifically?
The uniqueness of any Run Waterloo race can be a challenge from a timing perspective because of the amount of coding behind the scenes that goes into each race (team categories, weight categories, awards criteria), but the Laurier Loop has its own challenges!
Counting the loops or laps is easy, and we do this quite often in races, the challenge for Laurier Loop is the individual runner combined with the relay. Each year we try different versions of how to time the race based on whats worked for other races or timers and new forms of the timing technology we use, after they have been tested. This year every runner will have a timing chip attached to the back of their bib to calculate their individual time. The relay teams will have an additional type of timing chip Multi Sport Bibtag which is a wristband version of our typical tag. These new tags that have been developed are so timers can use bibtag technology at triathlon events. For Laurier Loop, this will act as the baton that gets passed off either before or after the finish line.
The key thing to remember for everyone running (even relays) that you must cross the timing mats when you start and when you finish. This way the relay runners will get their individual times populated and scored in the overall results.
There aren't many races like Laurier Loop, where the relays are also counted as individuals. Each Race Director is trying to do something a little different to have fun at their own race, which is a lot of fun for the participants, but can be a little challenging for the coding of our timing software. Art does all the coding for our races and when there are major changes to a race it can taken him anywhere from 4 hours to 10 hours to make sure everything is working for the race. Sometimes, we don't find out until race day unfortunately that one code works, but it effects another code that was written years earlier, as the many layers to the race and coding are complicated. Again, this all goes on behind the scenes and gets fixed as quickly as possible!
What are some useful things that runners should know about the technology?
I would say the top things runners need to know about timing races is that we are all human and technology has its quirks! We as humans make errors (participants inputting incorrect information in online registration, timers having "fta figners" or trouble reading handwriting) so runners may be put in wrong age and gender categories or their names aren't quite spelled right. As for the timing technology, it is very accurate and very sensitive.
There are many different types of timing technologies (I'm biased, that some are way better than others!) and each type of chip has its different nuances.
I have written some posts on our Facebook page about blocking the timing chip with your GPS watch as you cross over the mat, wearing your bib on the front, GPS timing vs. a certified course and gun time vs. chip time that are great for educating runners.
Who are you?
As for me, I am the new owner of Chiptime. I started working with Chiptime in 2012. After a few years of just timing races, I started working in the office more and the succession planning began. I oversee the ongoing development of the company as the running industry changes between the different fads at races and the advancement of technology.
I love the uniqueness of the job. I always explain to people that it's the same thing each week that I'm doing (capturing the logistics of each race, organizing equipment and staff, etc.), but with different people and different challenges each week. One of my goals, that will take a while to accomplish because we time about 200 races a year) is to meet all of my race directors. I love the relationships that I have created with frequent runners I see all over Ontario and the race directors I've worked with.
I'm always open to education whether it be going to different races local and afar to learn or adapt new ways or chatting with race directors and runners to help them understand the timing chips or to talk about what they are looking for in races. So any race I'm at, please say hi and introduce yourself (as long as I don't look traumatized by my computer) and please chat with any of our staff at races, we are working, but we are there to celebrate in your race experience as well!
When are you back in Waterloo next?
I've never been a runner, always team sports, and running is/was for punishment. My summers are also taken up by working at races, however, I am running Around the Bay on March 31st! So we'll see how that goes. I give a huge kudos to everyone that is out training in the weather we've been having the past couple weeks, I've been trying to get out and train, but I'm not always successful. I will for sure be running the 10k at Laurier Loop!
Maybe Run Waterloo should "do" a race in Hawaii.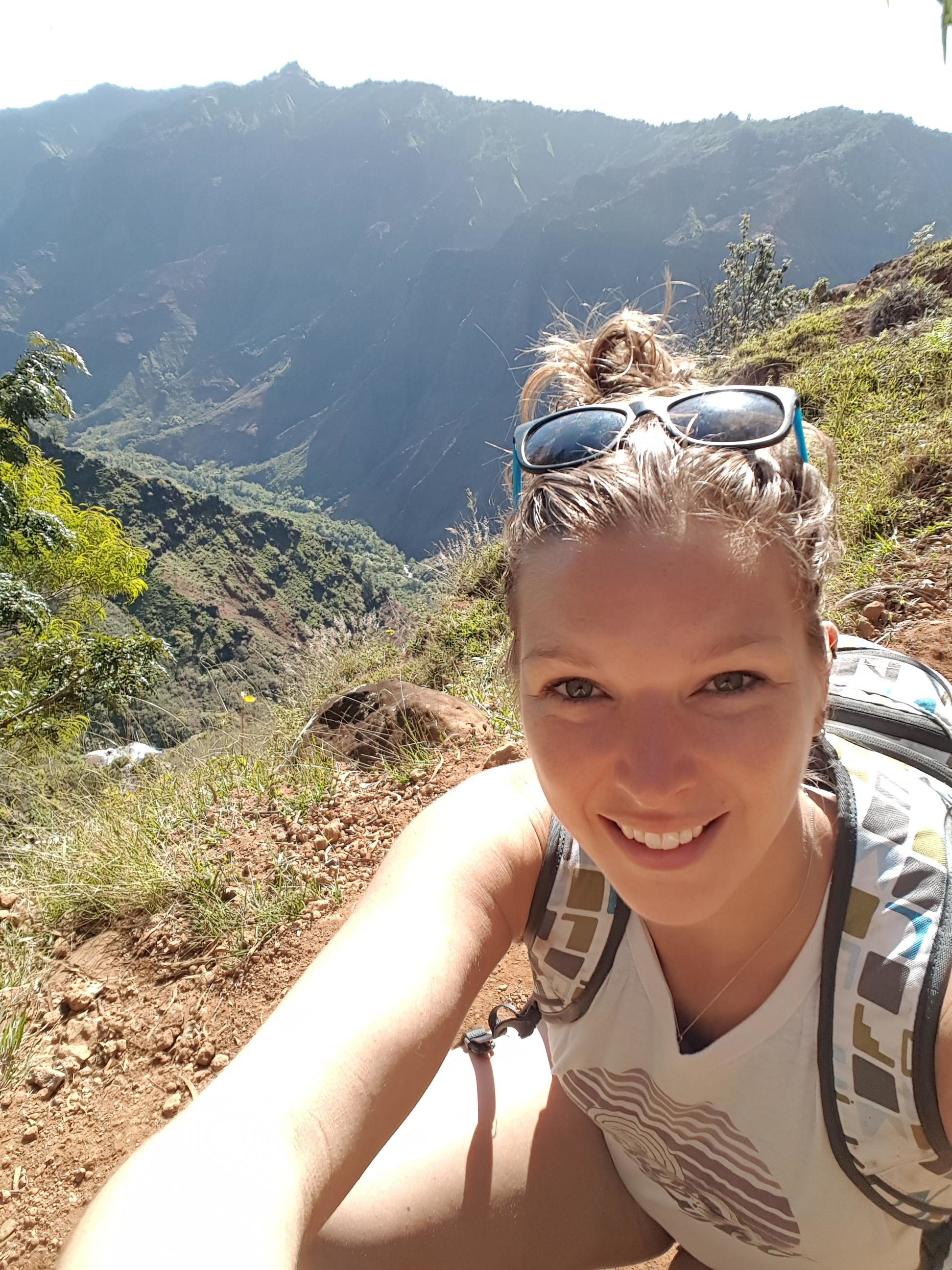 Here's to the 2019 Race Season! May you enjoy your adventures to come and stumble upon new experiences!