This is new to us and many of you. With Laurier Loop cancelled and a virtual race happening, here's our step-by-step list of ideas on how to participate.
Who knew cancel culture would go so far?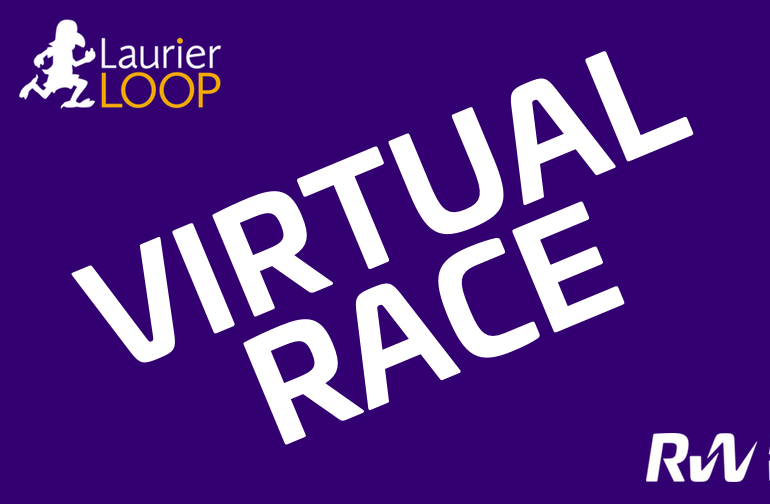 1. Choose your course
The great thing about a virtual race is you can choose wherever and whenever to complete it (within the time constraints – midnight on Sunday). You can run on a treadmill, a track, local trails, or wherever you happen to be. It can be uphill or downhill, and if you want to get in the true Laurier Loop spirit, add a loop and some turns 🙂
It is easy enough to calculate your distance if you are on a treadmill or a track (2.5km = 6 ¼ laps; 5km = 12 ½ laps; 10km = 25 laps), or own a GPS watch, but if none of these apply to you, here is a useful tool for planning out a route.
Of course, be safe. Obey rules of the road and right-of-way, and be mindful of traffic and all parties including pedestrians. We recommend "loops" such as Hagey, Victoria Park, or Columbia Lake.

2. Time yourself
Times should be accurate to the second. You can use your wristwatch (GPS or Timex), Fitbit or phone, a stopwatch or even an egg timer!

3. Make it fun
Challenge yourself to a new route, or to run your fastest time on your favourite home route. Plan a time to meet up with your relay team and run/race together, or split into 2×2 relays so you finish in half the time! Wear a funky outfit and take a team picture. Submit the photos, and cheer on other runners in the facebook event!

4. Keep it safe
If you are meeting up with friends to complete the virtual race, it is still important to maintain all recommended health practices in place: the social distancing, cover your cough, etc. that you have been hearing about.

5. Submit your results
Submit your time and distance through this Google form no later than Sunday, March 15 at midnight. You will be included in our public results site. Note that this event will be eligible for Boost points. If you use GPS, a link to your Strava activity or photo of your time/distance (for example on a treadmill) can be included.
For any relay teams who submit four times for four people, they will still be included in the team results. Teams can and should submit a photo of their virtual run. All photos entries will be considered for a random draw to win the race quilt!
Note: we don't have the exact framework for virtual runs in our results system yet. We reserve the right to challenge results, for example if we see 5k times near world records. We also aren't exactly sure how this is going impact things like PBs and Boost. We will learn together.
6. Claim your stuff
Only if you want to. You don't need the shirt or medal to participate. However, you do need to have signed up for the race.
Shirts can be picked up at Runners' Choice (55 Erb. St. E. Waterloo) at the regular time (Friday 5-7), and we are working on future times as well.
Medals can also be claimed at Runners' Choice, starting at 5pm on Friday, March 13.
Note: we are turning the award medals into finisher medals, for everyone who wants one. No award medals will be awarded.
7. That's it!
We didn't sign up for this, and neither did you. But we're making the best of a lousy situation. Running is good for your health and boosts your immune system, and even if we can't get the benefits of a cheering crowd and a bagel, we can still have a positive outlook!