Since we launched Member Achievements in May 2017, this is the second update after the 5k standards last fall.
New for spring 2018: ENDURrace Combined Finisher!
If you have ever completed the Combined event (5k + 8k), this badge is for you.




For all Run Waterloo members, your two-race series is now reflected in a new Member Achievement on your member profile.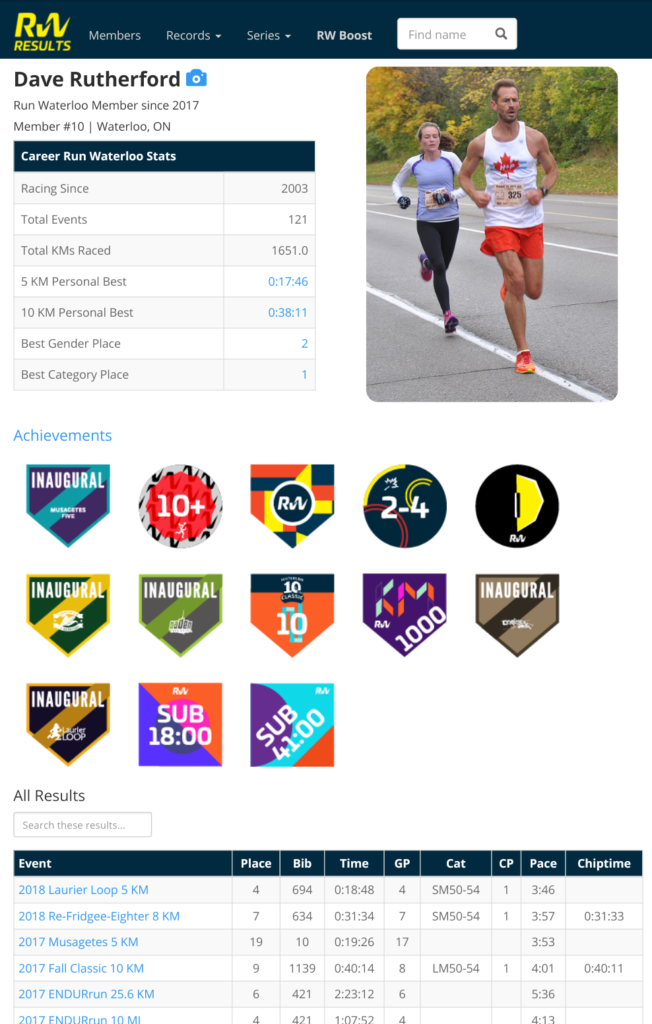 This Achievement scales with completion, so as you accumulate more Combined finishes, your badge automatically upgrades. As of this launch, only two members have earned the maximum level of 10+: David Read  (13) and  Dave Rutherford (11)!
What are Member Achievements?
Specially crafted badges for Run Waterloo members to display proudly on their member profiles. They are designed by Aubs & Mugg to reflect various accomplishments in Run Waterloo. We encourage you to check out the full set of Member Achievements.
Elmira ENDURrace
This is a two-part race in Elmira. Held on Saturday evenings in April, there is a 5k one week, and an 8k the following week. Completing both (the Combined event) is the only way to earn this Achievement.
Join us on April 14 & 21 for some fun on a flat course, and to earn or upgrade your new badge! And your name doesn't have to be David!