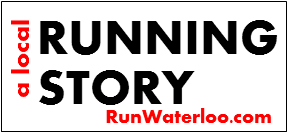 Imagine this – you have a big race to train for, you want a PB time and you are going to give it your all. How would you train for this race? Would it involve running over 200 kilometres a week? Probably not. But that is exactly what Steve Thomas did back in 1982 to get ready for the National Capital Race in Ottawa.
Now fast-forward to 2014 and Steve Thomas is still going strong regardless of the fact that he has been running competitively for 47 years when he started out as a high school cross country and track runner and then he just never stopped.  With over 800 races under his belt (30 of those marathons) Steve has had his fair share of good races, including his Boston Marathon time of 2:25:03 , and bad races too.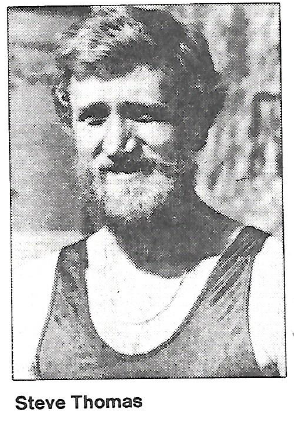 So how does he stay motivated after almost half a century of running? Steve shared with me the three things keep him coming back day after  day to the sport of running.  "1.) I love to stay fit and healthy and running is the best way to do that 2.) I enjoy the thrill of competition and pushing the limits of my body and 3.) the social aspect of running is tremendous!
Another thing that keeps Steve on his toes and invested in the run community is his coaching. He sees it as his way of giving back to the sport that has been so good to him. Steve has been leading run groups and helping runners achieve their goals for almost a decade with Runners' Choice and we couldn't be happier to have him!
Steve has a unique view on coaching that makes runners of all levels feel welcome and like they are a pro star while sticking to a more old school method of coaching,  "I believe in hard work ethic and that doing speed work as well as distance training are essential components to better racing. I tend to be a high mileage type of runner/coach if you are to meet with success with the longer distances. If you are competing at the 5km or 10km level then you have got to get on the track and so some hard intervals."
Join Steve in his Speed and Interval Run Groups at Runners' Choice Wednesdays at 6:30pm and Friday mornings at 8:30am.  These run groups are free and will push you to run harder and race better.  After all, Steve's running philosophy is simple:
"Believe in yourself, be patient as progress is measured in small steps. Everyone is a winner no matter if you are an elite runner or middle of the pack runner. Most of all, have fun, don't be too hard on yourself."
So did Steve's intense training and extreme mileage lead Steve to a PB at the National Capital Race all those years ago? I guess you will just have to join him for a run and ask him yourself if you want to know the answer to that!
See you out there and happy running!
Tiffany Winton is the manager at Runners' Choice and a regular contributor to the RunWaterloo blog. For more information on these groups and others, check out the Runners' Choice website or email her.