We strongly believe in the obvious value of joining a running group. From social to motivational to performance, the benefits are tremendous.
Runners in Waterloo Region are super lucky to have great organizations – Health + Performance, Runners' Choice, and The Running Rarebits – to choose among. We have been working with these groups for years, and through these partnerships our entire running community has grown and flourished. We want to say thank you to these partners with a big new discount for 2019.
Members of any of our three partners will save 10% on all Run Waterloo events (Run Pure and Run Plus) in 2019.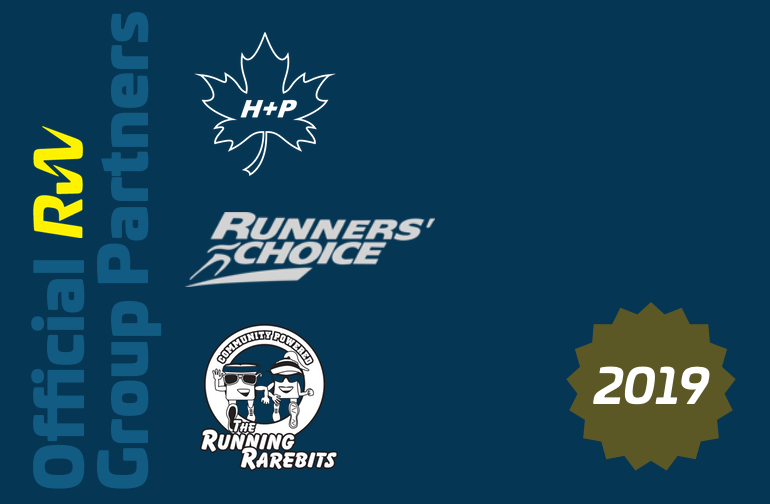 Contact your coaches for the promo code for each race. Note: to members of multiple partner groups, you will save 10% just once. 
For RW Members
This partner discount is stackable with the RW Membership discount. So RW Members who are also members of at least one of these groups save 20% + 10% = 30% off their entry fees.
Join one of our partners this year
Make 2019 your best year yet. Each of these three groups offers great opportunities for fun group runs, a social network, people to hang out with at events, great gear to wear, and more. Contact one (or more!) for more information.
Thanks, partners. See you out there in 2019!
Stay tuned over the coming weeks for more exciting stuff from our 2019 blog series.