What a beautiful day for a colourful run! Official race photos are available here!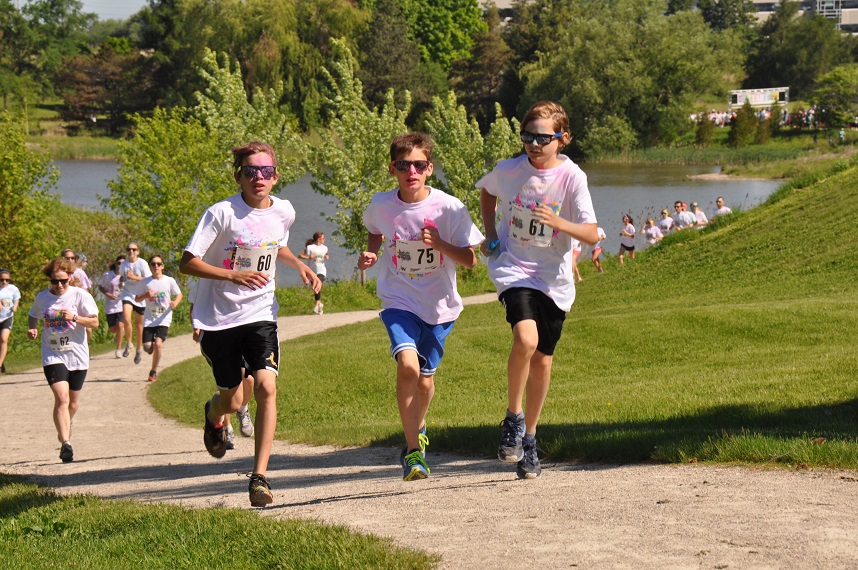 Once again, we had a terrific day for the second annual In Running Colour. Thank you to everyone who ran, volunteered, spectated and otherwise supported the event!
There was an incredible energy out at Columbia Ice Fields this morning. We were impressed with everyone's commitment to the colour theme: people decorating each other with their individual colour packets prior the event, careful to ensure their friends were covered head to toe with powder before they even made it to the starting line. Also seen: coloured grass skirts, tutus and rainbow hair extensions. You all looked fantastic!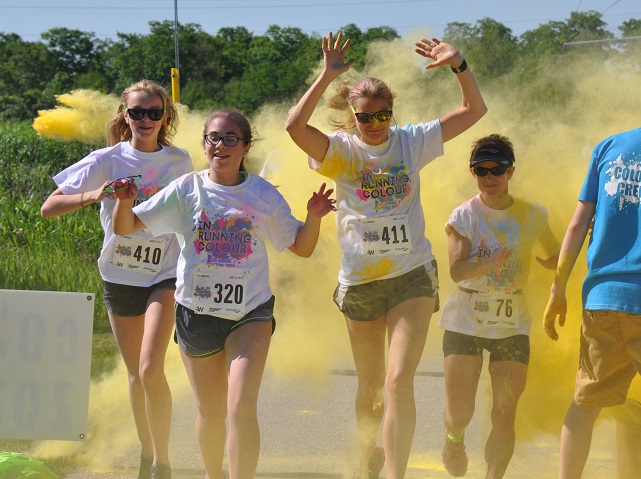 We like to think of this event as a reward to the running community, and to the broader community in general. As the only untimed race in the Waterloo Running Series, it serves as a reminder that running is and can be fun! Some of us take our running too seriously much of the year, and today was the perfect opportunity to leave our Garmins at home and run just for the pure joy of it. With the final Colour Zone just 30 metres from the finish, we saw fewer sprints, as most people chose to take their time getting as Pink as possible, and more smiles and laughter.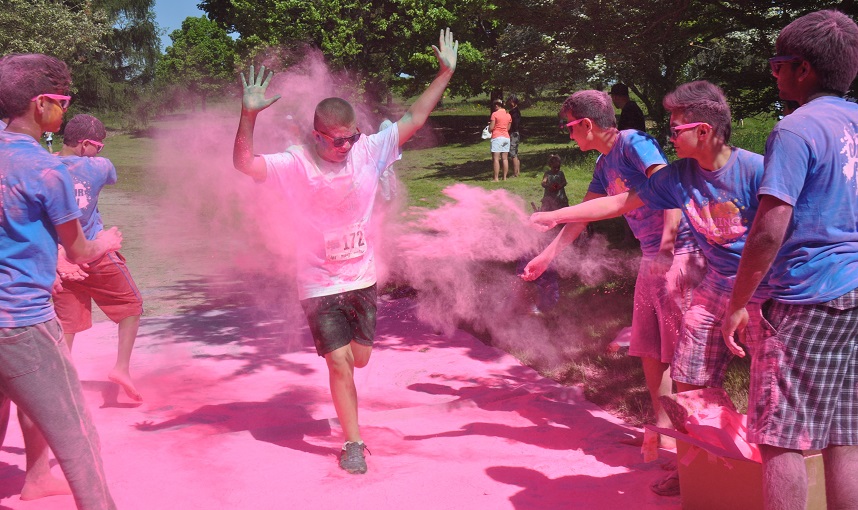 Another plus about this race- the volunteers have as much fun as the runners do. Most of our Colour Zone volunteers came back to home base more colourful than the participants!
Big Brothers Big Sisters
This event raised more money than last year for BBBSWR. Congratulations and THANK YOU to all the participants who raised pledges!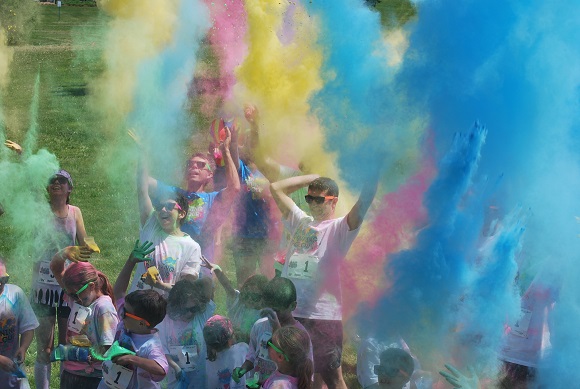 Picture This App
Did you check out the Picture This App? It's a new way to share event photos and interact with fellow colourful runners. The challenges expire tomorrow, so make sure to upload your own pictures to Picture This App (code IRC14) for fun and also to win some great prizes!