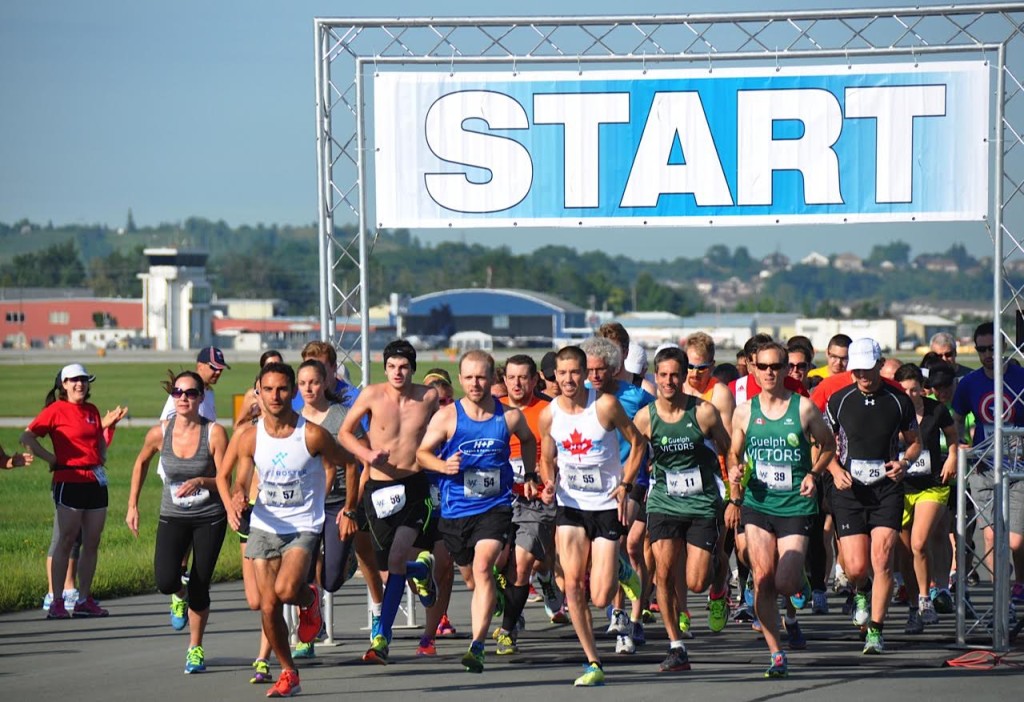 August 22, 2015 was the first Runway at the Region of Waterloo International Airport. It's a long two mile loop on the flat tarmac, with a wave just for fun, and a wave with runners chasing time targets. Overall, four men and two women achieved the prestigious gold pin.
Results from today can be found here. Records were set at 9:35 by Brandon Laan and 12:07 by Gillian Willard. Will they be challenged next year?
Thanks for running, and more photos are coming soon. Enjoy the rest of Aviation Fun Day!
The next events in Waterloo are the Harvest Half and the Laurier Loop.