We were back in Elmira at Lion's Hall this weekend for the 5km leg of the Saturday evening Economical ENDURrace series. Sunny skies, without the heat from Boston on Monday, meant great race conditions, many personal best performances, and some outstanding individual and team performances.
A huge thank-you goes out to the participants, volunteers and sponsors that make Run Waterloo community thrive. Economical Insurance has supported this event from day 1 and we couldn't be more thankful! To all spectators and donors, thank you the support. There is still time to raise donations for the Woolwich Counselling Centre before the fundraiser closes next week!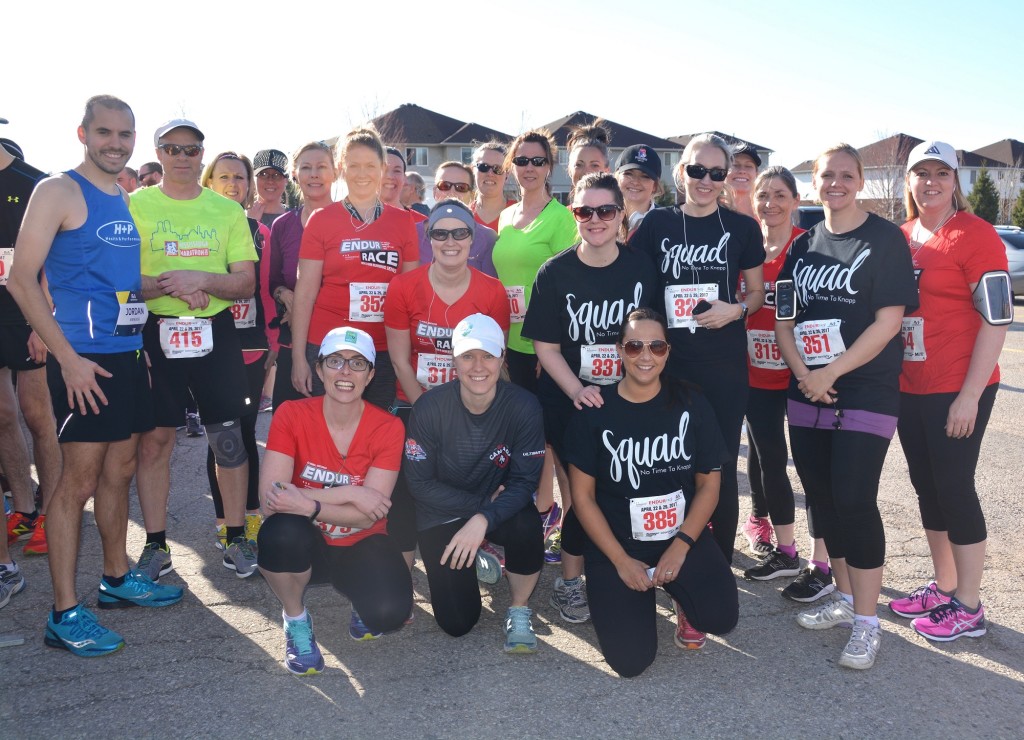 A big story from this year's ENDURrace 5km is that it was the culminating event for the Let's start running, Elmira! group. This was Run Waterloo's first beginner running program, with many of the participants never having raced or even run before, and it was a tremendous success. The group ran out of the Woolwich Memorial Centre every Wednesday for the past ten weeks – it started while there was still snow on the ground. We were thrilled to have helped get this program off the ground, and we hope that the participants found in running the sense of community and purpose that we do!
Results
Both overall winners, Brett Crowley and Bettina Boucher, set all-time 5k event records in the process. Considering that this event is in its 15th year, all we can say is, wow!
Next week: 8k
The defining feature of the Economical ENDURrace is the series concept; although both the 5k and 8k are standalone events, when combined they make for an intriguing challenge staged over two weekends. Any runner who completed the 5k is eligible, whether they have already signed up for the combined series, or still need to sign up for the 8k before Wednesday, although the à la carte price is slightly higher.
Next week – in addition to the community, food, and flat course that you enjoyed this week – every finisher of the 5+8 combined series also earns a finisher's medal. Eight athletes in the combined event will walk away with prize money: each gender, top three overall and top master. Records alert: After the 5k, Brett, Bettina and Jim Seeds are all on pace to break the overall male, overall female, and masters male combined 5+8k records!
We are still looking to fill a few volunteer spots next Saturday. Please let us know if you can help!
Race photos and video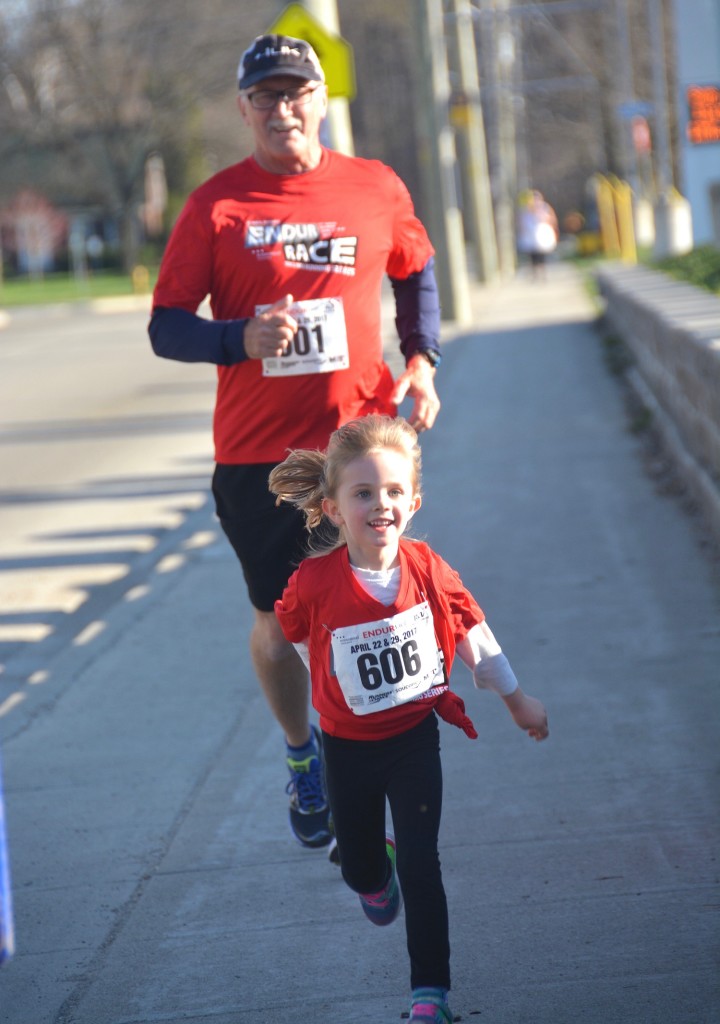 We've released a teaser album to our Flickr page, and over one thousand more free, high quality photos like these will be posted within days.
In the mean-time, check out this new feature we added to the results: finish line video footage. On the results page you will see a small film icon next to your name; following it will take you to your video footage right before you are about to cross the finish line. Do you want to see more of this type of video? Let us know!
That's it for this week. Check back for photos soon, and we will see you next Saturday for the conclusion of the 2017 Economical ENDURrace! Our next race is the Baden Road Races in Wilmot Township in May.