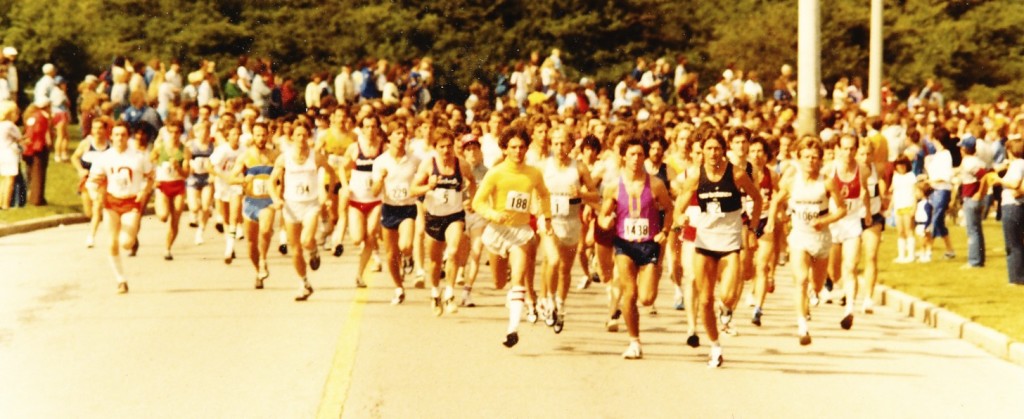 As we celebrate the Waterloo 10KM Classic's 40th anniversary, it's easy to see how much running has changed since 1978. From technology in shoes, to the mass popularity of distances such as the half marathon, to what is considered fashionable for a runner, to the quality of race photography, it's easy to see that running and racing have changed dramatically. Let's also take a look at housing in Waterloo Region over the past 40 years.
According to historical data from Canadian Real Estate Association (CREA) the average price of a home in Kitchener in 1977 was $49,340 (CREA). That's the price of many kitchen renovations nowadays! Adjusted for inflation, that 1977 price is just $195,000 in 2017.
Fast forward 40 years and in April 2017, the average price of a house in Kitchener Waterloo was $512,656. Seems fitting that as we celebrate the 40th anniversary of the Waterloo 10KM Classic house prices went up 40% from April 2016 to April 2017!
What do you think house prices will look like in another 40 years? This question has been on my mind a lot lately as I start to grow my family. What will purchasing a home look like for my children? And grandchildren?
This year is an exciting year for me – My FIRST Father's Day! I'm looking forward to spending it with my daughter as we run 5km together (well I'll be running, she will be rolling in the stroller).
My Next KW Race
Each year the Waterloo 10 KM Classic takes place on Father's Day. To help us celebrate 40 years and all the amazing dads out there we want you to tell us…
"What makes dads awesome?"
The contest is open now until May 22, 2017 at 9pm. Two participants will be randomly selected to win a free entry to Waterloo 10KM Classic.
Anyone is eligible – even if you've already registered, you will be credited with a free entry to a future event. Comment on this post, my Facebook page, or Tweet me. Good luck!