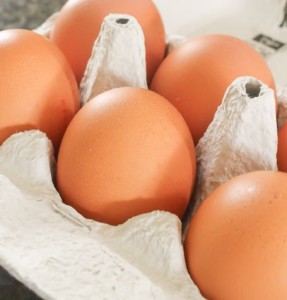 You've probably heard plenty about the health benefits of eggs, and as a runner there are so many reasons to incorporate them into your diet. Whole eggs are a fantastic source of complete protein, and in a form that is easily absorbed by your body. They're rich in the nutrient choline (mostly thanks to the yolks), which is beneficial in combating inflammation. As you know, protein is a key component in post-workout recovery, and by decreasing inflammation quickly, you'll be in a better position to run strong in your next race or training session.
This twist on traditional egg salad uses protein-rich Greek yogurt instead of mayo, and also includes turmeric and chili powder, two inflammation-fighting spices to help speed recovery even more. Whip up a big batch and use it in wraps, sandwiches, on crackers, or simply eat it straight out of a bowl!
Curried Egg Salad
Prep time: 5 mins
Cook time: 0 mins (if eggs are previously hard boiled)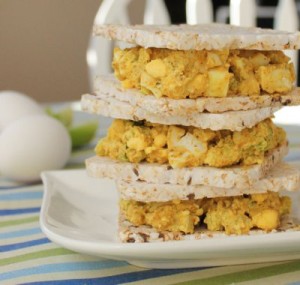 Ingredients (makes about 2 cups):
4 hard boiled eggs
2 small green onions, chopped into small pieces
2 heaping tablespoons of plain fat-free Greek yogurt
1 tsp curry powder
1/4 tsp garam masala
1/4 tsp turmeric
1/8 tsp chili powder
black pepper and sea salt to taste
1/2 cup diced celery
1 tbsp apricot jam or mango chutney
Instructions
Remove shells from eggs and chop into pieces.
Add hard boiled eggs to a bowl with all remaining ingredients.
Mix well until ingredients are evenly incorporated.
Serve chilled in pitas, on rice cakes, or as sandwiches.
***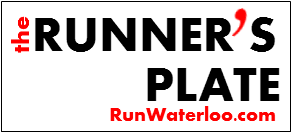 Angela Simpson is a certified Health Coach, blogger at Eat Spin Run Repeat, and regular nutrition contributor to the Run Waterloo blog.