We're thrilled to announce the craft breweries who are on tap for the Run at Ribfest on July 21: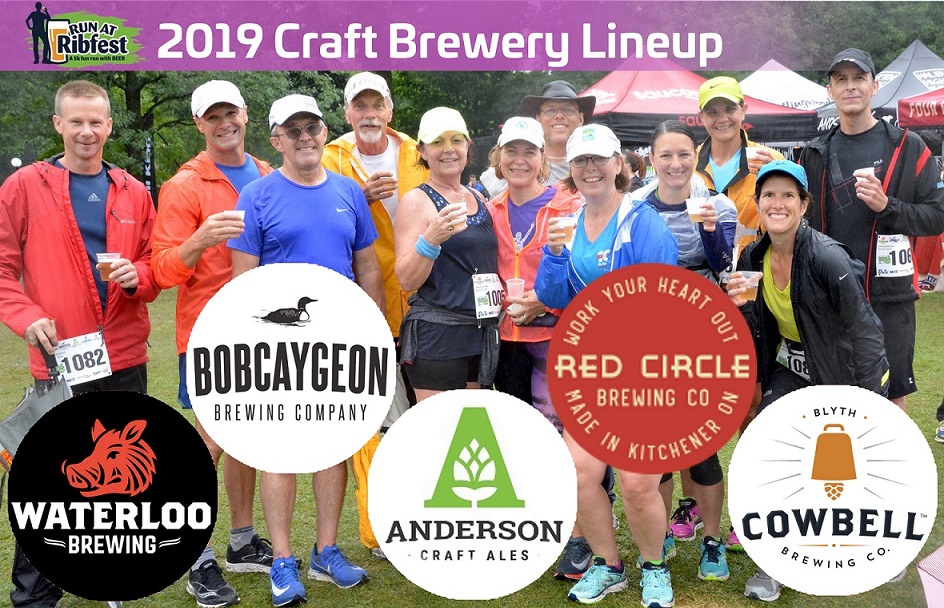 Five kms … five great brews. Each kilometre is a loop through Victoria Park, and it ends with a drink from one of these five breweries.
The run ends at the Kitchener Ribfest & Craft Beer Show, where runners have early access AND exclusive use of the VIP tent to be treated with shade, private service, rib-runners (pick up your ribs) and no lines. If you want your non-runner friends to join you, VIP-only tickets are also available through our Eventbrite page.
Huge thanks to Waterloo Brewing, Bobcaygeon Brewing Company, Anderson Craft Ales, Red Circle Brewing Co, and Cowbell Brewing Co for jumping on board!