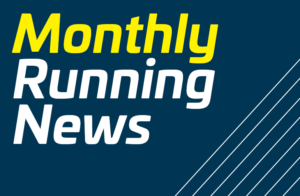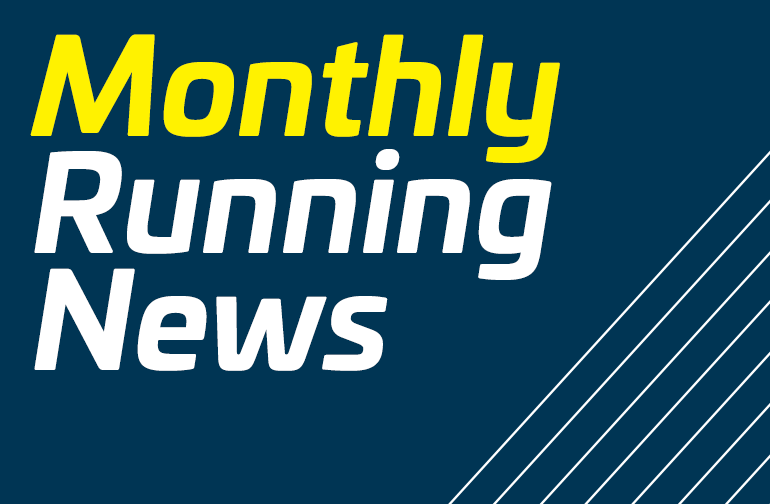 The April 2018 edition of Running News focuses on Canada's performance at the Commonwealth Games, as well as the Boston Marathon. It also covers other notable Canadian results.
Canadian Success at the 2018 Commonwealth Games
The team of 44 athletes that represented our country in Athletics in Gold Coast, Australia earlier this month scored excellent results almost across the board. They recorded an impressive 36 finishes inside the top 8, which included 13 medals:
Gold: Alexandre Dupont (T54 1500m), Christabel Nettey (long jump), Alysha Newman (pole vault)
Silver: Mohammed Ahmed (5000m and 10,000m), Shawnacy Barber (pole vault), Aaron Brown (200m), Pierce LePage (decathlon), Nina Schultz (heptathlon)
Bronze: Brittany Crew (shot put), Django Lovett (high jump), Tim Nedow (shot put), Diane Roy (T54 1500m)
Distance and Mid-Distance Events

Mohammed Ahmed helped Canada start off on the right foot, winning the first medal for Team Canada in the men's 5000m on Day 1 of competition. Ahmed made sure he was in contention for the gold from the very beginning of both his races, tracking the leaders closely and even taking the lead himself late in the 10,000m race for several laps. In the end he settled for two silvers, with Joshua Kiprui Cheptegei of Uganda taking both golds. Cheptegei set a games record in the 10,000m. The women's 10,000m took place on Day 2 and was won by Uganda's Stella Chesang in 31:45. Natasha Wodak kept herself in the mix the entire race, right to the finishing stretch, but was outkicked and finished 5th in a time of 31:50, just 8 seconds shy of her Canadian record. Rachel Cliff was 9th in 32:11. There were no Canadians in the women's 5000m: in a slow race, Olympic silver medalist and reigning world champion Hellen Obiri took the gold.
Canada was also well represented in the steeplechase events, with veterans Matthew Hughes and Geneviève Lalonde competing. Hughes put everything he could into the race and right through to the finish line, but came up less than 0.1 seconds shy of the bronze medal, while the Kenyan contingent swept the podium led by reigning Olympic and world champion Consenslus Kipruto. Lalonde also battled hard, but finished 7th in the women's race, partly due to an ill-timed hamstring injury.
Sometimes the biggest inspiration doesn't come from those that medal, but from those that leave it ALL out there! @HugheSteeple that was one inspirational effort in that @GC2018 3K steeple mate. @AthleticsCanada @BowermanTC (yes that is a dive for the line!). pic.twitter.com/hfPKwRSMNp

— Trent Stellingwerff (@TStellingwerff) April 13, 2018
Other than Gabriela Stafford, who did not qualify for the final, Canada was not represented in the men's or women's 800m or 1500m races. Unsurprisingly, South Africa's Caster Semenya won both women's middle-distance events, setting games records in both finals.  Along with collecting a bronze medal in the T54 1500m, Diane Roy was also rewarded with a Commonwealth Games record (the gold and silver medalists were in the T53 category).
The last day of competition was reserved for the marathon. The races were relatively small and suffered a high dropout rate due to soaring temperatures. Scotland's Callum Hawkins had a two minute lead on the men's field when he collapsed with only a mile to go, and was unable to finish the race. In the men's T54 competition there was a three-way tie for second place; unfortunately for Canada's Tristan Smyth, he was awarded 4th place as the outcome of that photo finish.
Multi-Event and Field Competitions
Canada had two strong competitors in the men's decathlon in Damian Warner and up-and-comer Pierce LePage. After four events, the two were sitting first and second in the competition. In the seventh event, pole vault, Warner did not record a mark (he did not clear his entry-level height). This meant he earned no points for the event, and effectively ended his run to defend his 2014 Commonwealth Games title. LePage pulled into first briefly based on his pole vault success, and ended up winning the silver medal after a tough 1500m.
Following Brianne Theison-Eaton's retirement at the end of the 2016 season, the women's multi-eventing scene in Canada has been relatively open, but several athletes stepped up in Australia to attempt to fill her shoes. 19-year old Nina Schultz had a great two days and was rewarded with the silver. Angela Whyte, known primarily as a 100m hurdler, also decided to give heptathlon a try and came away fifth, just ahead of Niki Oudenaarden.
And finally, Alysha Newman continued the incredible run that has been her 2018 season. Following her record-setting performance at the world indoor championships last month, she first set a new games record of 4.65m, and then went on to tie her personal best (and Canadian record) of 4.75m to win gold over New Zealand's Eliza McCartney, the reigning Olympic bronze medalist.
Boston Marathon: The Drama
Right on the heels of the Commonwealth Games followed the most anticipated marathon of the year, well really of most years. To kick off the weekend, Nicole Sifuentes opened her 2018 season by winning the Women's Invitational Mile for the second consecutive year. By Monday morning conditions had changed quite drastically: temperatures hovering around 0ºC, heavy rains and a strong headwind.
The women's elite field started out cautiously, around 2:40 pace (a typical winning time for the women is closer to 2:20), which is precisely where they finished. Weather conditions wreaked havoc on the field, and most of the top women admitted afterwards that they had at least considered dropping out – and many did just that. In the end Desiree Linden, two-time Olympian and runner-up from 2011 Boston, emerged the hardiest and succeeded in becoming the first American woman to win Boston since Lisa Larsen Weidenbach in 1985. Linden considered quitting early on, and intentionally slowed to help fellow American Shalane Flanagan catch back up to the lead pack after stopping to use the washroom in the first half of the race. The extra effort she made to close on the leaders reinvigorated Linden, however, and she was able to track down mid-race leader Mamitu Daska, and eventually overtake her to break the tape more than four minutes ahead of second place.
As many of the favourites faded, large windows of opportunity opened up for the relatively unknown athletes in the elite field. Our own Krista DuChene ran a fantastic even-paced race to take third overall, surprising even herself. Second place went to Sarah Sellers, another American who was running just her second ever marathon. In total, an unprecedented seven Americans placed in the top 10 in what was the slowest Boston Marathon in 40 years.
The men's race played out very differently. Japan's "citizen runner" Yuki Kawauchi took off right from the gun, running the first mile on world-record pace. He eased off and let the group catch him, but made several similar surges throughout the race, keeping the pace honest. Defending champion Geoffrey Kirui made a decisive move to the front in the second half and built up a lead of over a minute, but eventually the effort of running into the wind wore him down and he slowed to a jog in the last 3km. Meanwhile, Kawauchi continued to press hard, and ended up victorious by a margin of more than two minutes. Brett Larner, founder of Japan Running News, wrote a terrific account of this fascinating performance and the strategy behind it. Kirui managed to hold on to second, just ahead of a string of fast-closing Americans, and Canada's Reid Coolsaet's evenly-paced performance netted him a ninth place finish!
Another interesting story from Boston is that of Tim Don. Don is the current world record holder for Ironman triathlon. Last fall he broke his neck when he was hit by a car during a training ride. After months of agonizing therapy, he succeeded in finishing Boston in exactly his goal time of 2:49:42. Don plans to return to Ironman racing this year.
KW Results

As usual, Waterloo Region was well-represented at the Boston Marathon this year, by runners and volunteers alike! Top finishers from area were Greg Galloway of Cambridge, who just missed out on a sub-3 finishing time, and Trish Benoit of Waterloo. Congratulations to all of the following local finishers on braving what must have been horrific race conditions!
| | | |
| --- | --- | --- |
| Name | City | Time |
| Greg Galloway | Cambridge | 3:00:05 |
| Glen Schindler | Waterloo | 3:15:49 |
| Graeme Jones | Waterloo | 3:28:30 |
| Trish Benoit | Waterloo | 3:34:00 |
| Robert Baxter | Kitchener | 3:34:44 |
| Scott Taylor | Waterloo | 3:35:08 |
| Lisa Hutfloetz | Waterloo | 3:36:41 |
| Andrea Kaufman | Elmira | 3:41:37 |
| Robert Yendt | Kitchener | 3:44:27 |
| Teresa Quinlan | Kitchener | 3:44:27 |
| Andrea Sweny | Kitchener | 3:53:47 |
| Jason Erb | Baden | 3:56:20 |
| Tracy Urquhart | Kitchener | 3:56:42 |
| Morgan Macphee | Elmira | 3:57:12 |
| Tracy Mann | Waterloo | 3:57:12 |
| Michele Craddock | Waterloo | 3:57:22 |
| Susan Macneil | Kitchener | 4:18:18 |
| Michelle Lennox | Waterloo | 4:20:03 |
| Paul Van Reede | Kitchener | 4:20:04 |
| Craig McNiven | Waterloo | 4:20:20 |
| Bobbi Zettel | Waterloo | 4:40:14 |
| Amy Macgregor | Waterloo | 5:14:02 |
| Brandie Kucyla | Waterloo | 5:27:00 |
| Kelly Roth | Waterloo | 5:58:17 |
Other April Results
Six days after the excitement of Boston, another of the world marathon majors took place across the pond in London. This race was promoted as world-record attempts in both the men's and women's field; yet again weather conditions played a role in foiling these plans. Race day was unseasonably hot, and although the men's field started out on world-record pace, three-time London Marathon winner and reigning Olympic Champion Eliud Kipchoge was forced to slow down in the second half. He finished in a time of 2:04:17, with only one competitor managing to stay anywhere near him. Mo Farah finished third in 2:06:21, which is a new British national record.
The women's race also started out fast, but the predicted champion, Mary Keitany (holder of the women's only world record of 2:17:01) fell off record pace with a little more than 10km to go and was overtaken by the chase pack at 35km.  Vivian Cheruiyot, gold medalist in the 5000m in Rio, emerged the winner in a time of 2:18:31. This performance makes her the fourth fastest woman at the marathon distance, behind the likes of Paula Radcliffe, Keitany and Tirunesh Dibaba.
Other notable results from this day, albeit not in London, came from Andrea Seccafien, who ran her debut marathon in Japan. Seccafien finished fourth in an impressive 1:13:19. In addition, local runners Adam Hortian and Robert Brouillette both finished top ten at the Banque Scotia 21K de Montreal, with times of 1:08:21 and 1:10:27, respectively.
The next issue of Monthly Running News will cover the start of the outdoor track season, as well as the Canadian 10k and half marathon championships.