The temperatures have soared in April, but the housing market was already sizzling this March! More buyers and limited inventory have had homes moving quickly and often over list price.
Here are the averages:
Days on the market: 14 (compared to 35 in 2016)

Price of a detached home: $583, 144 (increase of 35.6 percent from this time last year)

Price of an apartment-style condominium: $265,524 (increase of 25.4 percent from this time last year)

Town home: $368,554 (increase of 29.9 percent from this time last year)

Semi detached home: $412,225 (increase 49.1 percent from this time last year)
How can your home enter the market with flying colours, set up to sell quickly and for more money?
There are many factors, but one important component is a properly staged house. Thinking of painting to get your house ready for sale? Here are some of this year's top trends in paint colours:
SW 6224 MOUNTAIN AIR
SW 9138 STARDEW
SW 6332 CORAL ISLAND
SW 9170 ACIER
SW 7571 CASA BLANCA
SW 7605 GALE FORCE
SW 7710 BRANDYWINE
SW 0014 SHERATON SAGE
SW 0034 ROYCROFT ROSE
 SW 9175 DEEP FOREST BROWN
My Next KW Race
One of the latest crazes in the running world also involves livening things up with a little colour, and that's why we are giving away two entries to the upcoming race In Running Colour this month.
In Running Colour Contest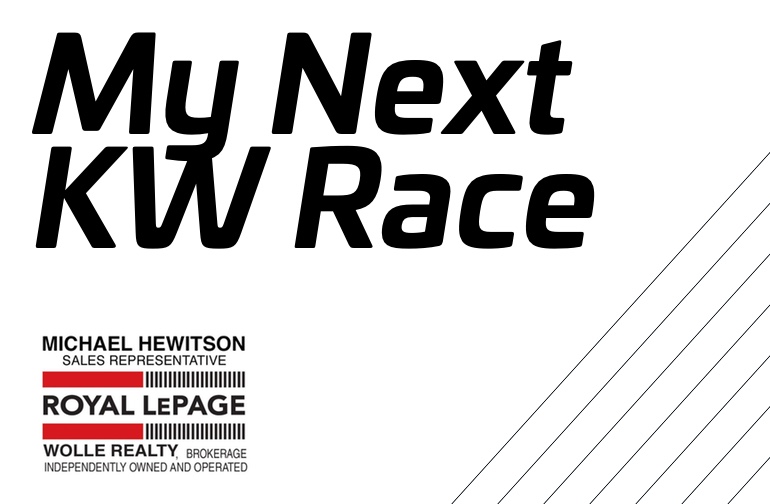 Interested in winning a free entry to In Running Colour? Answer the question below.
Just like houses, every race is unique. What is your favourite race and why?
The contest is open now until April 18, 2017 at 9pm. Two participants will be randomly selected to win a free entry to In Running Colour.
Anyone is eligible – even if you've already registered, you will be credited with a free entry to a future event. Comment on this post, my Facebook page, or Tweet me.