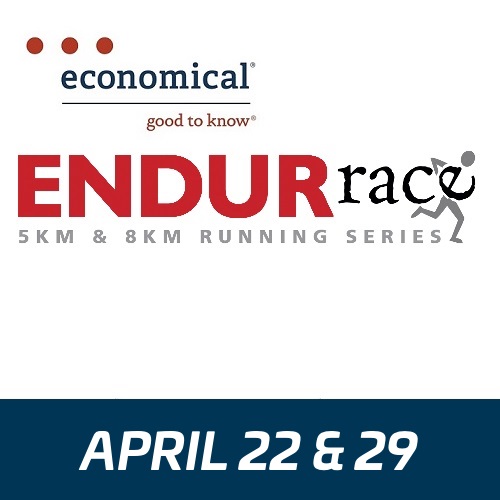 The Economical ENDURrace starts on Saturday April 22 in Elmira. Economical Insurance is a great supporter of the local running community and many other great causes as well. This sponsorship keeps the race inexpensive for participants, or should we say … economical. Sorry for the pun, but it's true.
Let's explore the value. At $60 for the combined series, that's $30 per event for a 5k and an 8k. This price includes:
If that's not already one of the best values in race fees around, it gets better: combine two discounts like a group rate (clubs like Health + Performance save $5 per entry) and a RW member rate (25% on all events), and the price drops to $41.25, or $20.63 per event!
This unique challenge is now in its 15th year. Located in beautiful Woolwich Township, these events are exceptionally flat, provide a great family atmosphere, support the Woolwich Counselling Centre, can be run individually or as a series, include untimed 2.5k events, and the combined series even includes prize money. We hope to see you in Elmira next weekend!
These prices include tax, but not online processing fees.