With the spring, summer, and fall racing seasons cancelled, virtual events are filling the gap across the globe. The Harvest Half has always been more than just a race, with it's core mission about supporting and empowering individuals in Cherangany, Kenya.
Along with the Kenyan Kids Foundation Canada, we are excited to pivot the Harvest Half into a new type of fundraiser in 2020!
Click here for the facebook event.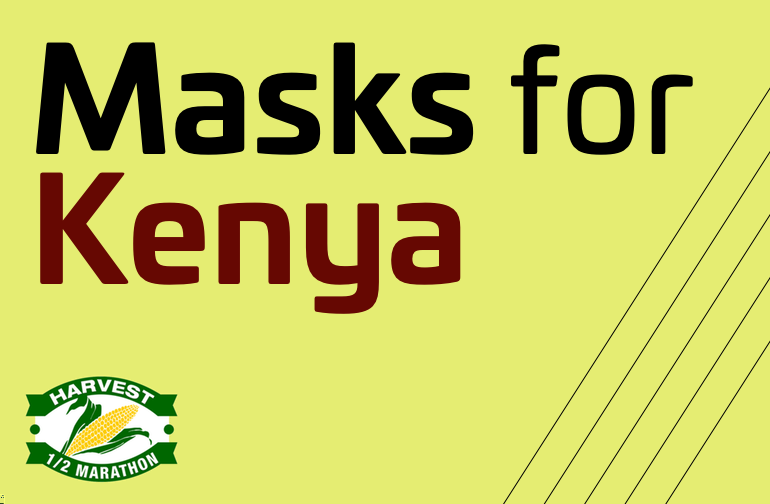 More about the fundraiser
This is directly from the foundation:
Why? Many areas in Kenya do not have the medical capacity to respond effectively to the threat of COVID-19, and the wearing of personal face masks in public spaces has been shown to be an effective and low cost way of limiting the spread of this disease.
How? For every $1 donated, Kenyan workers will make and distribute one mask to an impoverished person living in Cherangany. We set the suggested donation at $1 per km of the 21.1km race. Larger donations and donations from non-runners are most welcome. (Tax receipts will be issued for donations of more than $20.)
What else? This will also provide much needed income to local workers who will be sewing and distributing the masks. By supporting local Kenyan manufacturing, this project will empower Kenyans, providing them with job opportunities and income to support their families.
Details on the virtual race
The signup is through PayPal directly to KKFC. After you register, you will receive the link to submit your results and photos.
Participation is open from September 1 – September 30, 2020.
For anyone who had previously signed up to the race before March 2020, they are being contacted by email today with options for refund, deferral, or donation.
Results will appear at results.runwaterloo.com on October 1.
There are no medals or other race swag. 100% of the revenue from this race (all fees and donations) go straight to the KKFC. Run Waterloo is not a beneficiary of this fundraiser.
We look forward to bringing this race back in full force in the future, but for 2020, we hope you can help support this great initiative.