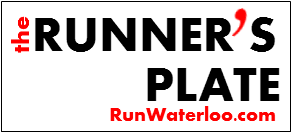 Craving a seasonal beverage that will also help you to refuel after a run over the holidays? Look no further! This minty Chocolate Candy Cane Smoothie tastes like Christmas, and delivers all sorts of nutritional goodness to your body too!
Chocolate Candy Cane Smoothie
Prep Time:
5 mins

Cook Time:
0 mins
Ingredients (1 serving)
1 scoop chocolate flavoured protein powder (as natural as possible with no artificial flavours or sweeteners – I use Vega Performance Protein or Vega Protein Smoothie in Choc-a-lot)
1 cup unsweetened almond milk
1 frozen banana
a huge handful of mixed greens (spinach and Swiss chard work well)
2 tsp raw cacao powder
1 tsp each ground flax and chia seeds
1 tsp vanilla extract
2-3 drops peppermint extract
ice
Instructions:
Add all ingredients to a blender except for ice. Blend until nearly smooth.
Toss in as much ice as you like to achieve your desired consistency. Blend again until smooth.
Pour the smoothie into a tall glass. Sprinkle with additional cacao powder or cacao nibs if desired, and serve.
***
On behalf of everyone at the Run Waterloo Blog, I hope you have a very Merry Christmas, and may all your runs be long and strong in the new year!
Angela Simpson is a certified Health Coach, blogger at Eat Spin Run Repeat, and regular nutrition contributor to the Run Waterloo blog.