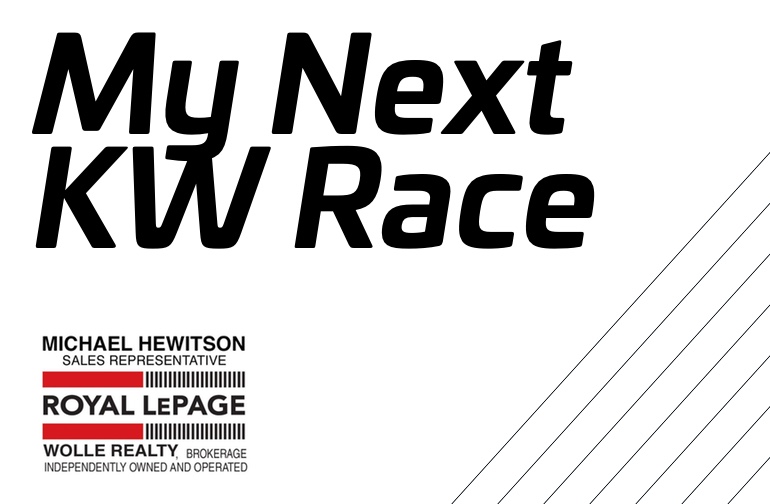 Can you believe it's May? I've finally put away all of my winter running gear because the nice weather is here … and I'm not looking back!
If you told me in January that at the end of April there would still be snow on the ground and that shorts would be the exception (not the rule), I would have laughed at you. The winter was long and it was at times tough to stay motivated. You often had to just laugh when you looked outside to see the amount of snow that had fallen. Who would have guessed that at the end of April we would have an ice storm that would cause schools to have their first snow day of the 2017/2018 school year? Or that I'd have to ask clients to shovel their driveway before the photographer showed up to take pictures of the home?
Many shared their thoughts about how cruel they felt mother nature was being through posting jokes and funny memes. I know this one described how I felt on those cold, snowy winter days when I was forced to run inside instead of outside.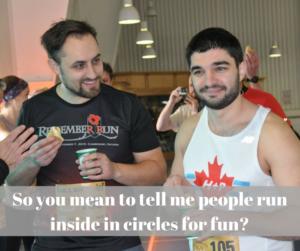 What are some of your favourite running jokes? What memes best describe you when it comes to running?
Interested in winning a free entry to the Waterloo 10 KM Classic? All you need to do is answer this question. The contest is open now until 9pm May 8, 2018.
What is your best running joke or favourite running meme?
Two contest participants will be randomly selected to win a free entry to the #Waterloo10KClassic – 3km, 5km or 10km. Comment on this post, or tweet or Facebook me.
Our favourite running memes? We love a good spectator sign. Share yours for a chance to win a #Waterloo10kClassic entry from @mynextKWhome! pic.twitter.com/VEshG7R4vz

— Run Waterloo (@RunWaterloo) May 2, 2018