This is the first update from our EnviRUNment team, a group of volunteers established in 2019 to reduce the environmental footprint of Run Waterloo.
Runners live by the natural cycles of the planet: switching gear and scheduling runs by the season's light on trails and sidewalks throughout the year. We fall in love with seeing the vibrant sunrises and sunsets, the first buds in spring, and the fall colours. We appreciate the cool breezes and mist of rain on hot summer days. We spend more time outside than many and breathe in all that it has to offer– from lilac bushes to car exhaust. On the hottest days, we move runs earlier or later to avoid heat stroke and dehydration. We are so connected to our world, so it just makes sense that we care about protecting it.
Run Waterloo started a new journey to reduce its own impact on the waste and climate in spring 2019 with the naming of a new Sustainability Coordinator (Josalyn Radcliffe). We join running and sports organizations around the world who are trying to do better for their community and the planet. From individual events and groups working to be 'greener' to the United Nations campaign "Sports for Climate Action" and the International Council for Sustainable Sport, there are so many supports and resources out there to guide us.
In fall 2020, we built a small team: the RW EnviRUNment Team. All of us interested in building a more environmentally sustainable Run Waterloo. Since we began in 2019, we completed a scan of opportunities at each race and have diverted waste and reduced emissions by adding food composting. In 2020, we have added compostable plates to triple the amount of waste diverted. Other shifts included moving to bag-less kit pickups and a shirt opt-out for 2020 runners to ensure those who pick up a shirt really want it!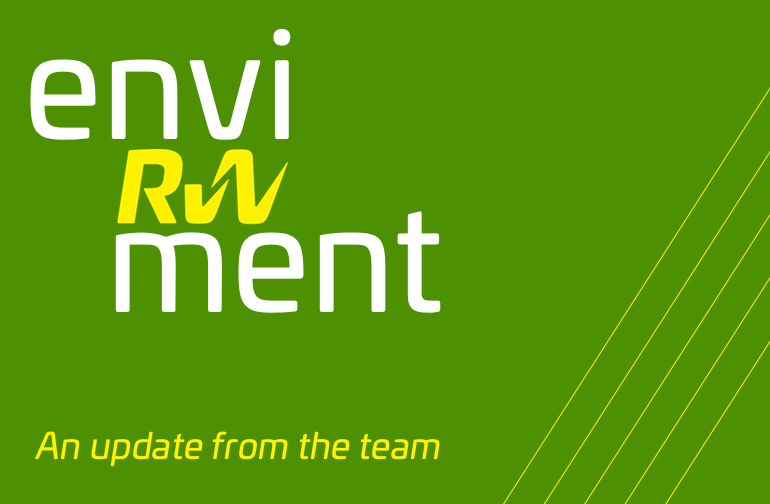 There is always room to grow, and we look forward to building on our work so far. On April 25th, 2020, the Eco-ENDURrace will be an environmental fair for runners and supporters to enjoy. We will have a speaker on fueling runs sustainably, community group tables, and our team will officially launch and pilot a few initiatives and a survey to hear about what's important to you. Stay tuned!
If you're interested in learning more about the group, have ideas, or can volunteer at one or more races this year, we would love to hear from you at [email protected]
Together we can keep moving forward- one race at a time!