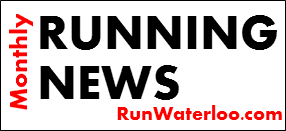 We are excited to introduce a new blog series by Catherine Schmidt which highlights some of the top stories in Canadian and World athletics each month.
Road to Rio: Olympic Year
For most events in athletics, the athletes that will represent Canada (and many other countries) at the Olympics will not be chosen until late spring or summer. In Canada, for example, individuals who want to represent our country will have to place in the top 3 at the Canadian National Track and Field Championships in July, as well as meet the qualifying standard. However, the marathon is understandably treated differently from other events.
Marathon
Our neighbours to the south hold a qualification event for the marathon; the US Olympic Marathon Trials are coming up on February 13. There are many up-and-comers who will be competing in the hopes of qualifying for their first Olympic games, but there are several familiar names on the starting list as well: Shalane Flanagan, Kara Goucher, Sarah Hall, Desiree Linden and Deena Kastor for the women, as well as Meb Keflezighi and Dathan Ritzenhein for the men.
As a last minute addition, 10,000m Olympic silver medalist and American record holder Galen Rupp has just announced that he will be competing as well, with the intention of doubling in the 10,000m and the marathon in Rio this summer! This will be his debut in the marathon event.
Here at home, all an athlete as to do to qualify for the Olympics in the marathon is beat the qualifying standard (2:12:50 for men and 2:29:50 for women) by May 29, 2016, and be one of the three fastest in the country during the qualifying period. So far, two males and  two females have met the standard: Reid Coolsaet, Eric Gillis, Krista Duchene and Lanni Marchant. 
These four have all been big names on the Canadian marathon scene for a while now, and although we're very excited to have four athletes qualify to represent Canada in the marathon this summer, we're not really that surprised, and are hoping to make it six! The next closest times in the women's field are Rachel Hannah, who recently ran a 2:32 in Houston and received the bronze medal at the 2015 Pan Am Games marathon, and Leslie Sexton (2:33), both of whom train and live in southern Ontario. Rob Watson of London, Ontario (PB of 2:13:29) announced that he will make a final attempt to achieve the men's standard at the London (England) Marathon in April.
Track and Field
Indoor season has begun for track and field athletes! This applies to elites, aspiring elites, and collegiate athletes alike. There have been lots of great results already from the collegiate set, on both sides of the border. Most notably, 2015 world champion pole vaulter, Canada's own Shawn Barber, set a new national indoor record. He is the youngest pole vaulter to clear 6.00m – a very elite group that includes only 19 vaulters all-time.
Athlete Watch
Krista, who lives and trains not far from Waterloo and has historically participated in multiple RunWaterloo events, achieved the Olympic marathon qualifying standard last April. She had been planning to chase the Canadian record again with Lanni at Scotiabank in October, but was sidelined with an injury in the late summer. The good news is, it looks like she's back and in terrific shape for a great 2016 year, as she ran a solid 1:14 half marathon in Houston in the middle of January. And as anyone who follows Krista's racing or her blog would probably know, this is likely her marathon pace, not her all-out 21.1km race pace.
At just
25 years of age, Kelly Wiebe has announced his retirement from professional running. Kelly was viewed by many as a very promising young athlete, expected to make a run at qualifying for the Olympics in either the 5000m or the 10,000m. He is noted as an especially strong cross-country athlete, having won the CIS Cross Country Championships in 2012 and representing Canada at three World Cross Country Championship events. His letter explains that he has lost his passion for the sport, and shows wisdom and maturity beyond his years as he expresses his desire that other athletes should benefit from the sponsorships and support he had previously held. He will certainly be missed on the Canadian running scene, but has earned a great deal of respect for his decision.
In the same vein, US marathoner Ryan Hall has also announced his retirement . Ryan holds the American record for the half marathon (59:43), as well as the title of 'America's fastest marathoner,' with a 2:04:58 at the 2011 Boston Marathon. Since 2012 Ryan has suffered numerous injuries, and has decided it is now time to move on to other adventures and challenges. Ryan's wife, Sarah, is also an elite distance runner. The couple recently adopted four sisters from Ethiopia.
Other News
The IOC recently announced that it has modified its guidelines regarding transgender athletes. Whereas previously athletes were required to undergo sex reassignment surgery and endure two or more years of hormone therapy before being eligible to compete, now female-to-male transgender athletes can compete without restriction. Male-to-female athletes will be required to prove that their testosterone levels have stayed below a stated threshold for at least one year before entering competition.
Most runners and non-runners alike are aware of the steady stream of doping scandals that have plagued athletics throughout 2015. The effects of this have been far reaching, affecting clean athletes, dirty athletes and other related individuals and organizations. One of the biggest stories in recent months was the suspension of Russia's track and field association in its entirety from international competition this past November. A decision has not been made at this time as to whether Russia will be permitted to compete in the Olympics this summer.
The latest news, however is a blow to the International Association of Athletics Federation (IAAF) itself. Adidas has announced that it will terminate its sponsorship of the IAAF in 2016, four years earlier than its contract stipulates. This decision was made as a direct result of the doping scandals, and is expected to cost the IAAF tens of millions of dollars.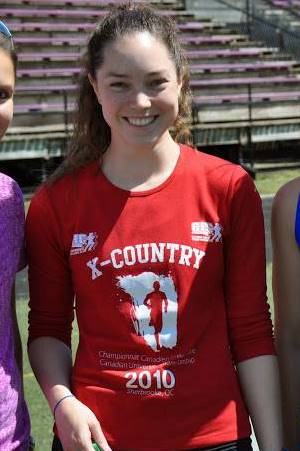 Catherine has been living and training in Waterloo since 2006: first as a member and captain of Wilfrid Laurier University's cross-country and indoor track teams, and now as a member of the Tricity Track Club. She works in finance and accounting, but has a passion for reading, writing and running. Her interest in following the competitive running scene makes this column a good fit for Catherine, as it gives her an opportunity to practice her writing and share her knowledge with the local community.