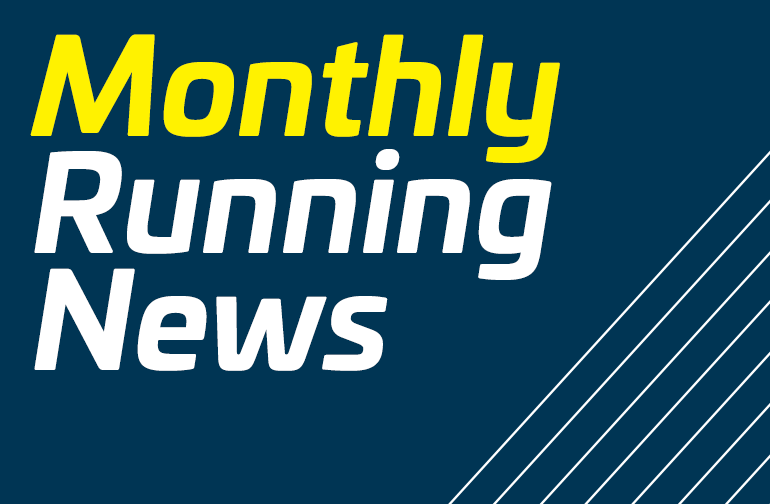 This issue of Running News covers race results, announcements and other stories from the end of 2016 and first month of 2017.
End of 2016
#ACXC2016
The last major race of 2016 was the Canadian National Cross Country Championships, held in Kingston at the end of November. This was the first year that the senior women raced 10km, and they certainly showed that they could handle the distance increase. Sasha Gollish won in an impressive 33:53 over a tough and muddy course, not to mention a fiercely competitive field. In total, 10 women ran faster than 35 minutes, and 54 were faster than 40 minutes (out of a field of 62 athletes).  The senior men's race was also hotly contested, and featured two 2016 Olympians, Lucas Bruchet and Matthew Hughes. However, 2015 champion Ross Proudfoot eventually prevailed to win his second consecutive title. A total of 28 athletes will represent Canada at the 2017 World Cross-Country Championships in Uganda this March, including one local talent. Andrew Shepherd, who trains with the Laurel Creek Track & Field Club, finished sixth in the junior boys championship, and was thus named to the national team. A full list of teams can be found on Athletics Canada's website.
Beer Mile Championships
The 3rd annual Beer Mile World Championships took place in Austin, Texas in December. The meet was won handily by world record holder Corey Bellemore, significantly slower than his world record time, followed by former world record holder Lewis Kent, both Canadian. Bellemore is a future Olympic hopeful, and recently signed a contract with Adidas.
Canadian Stories
As is to be expected at the end of a year, many of our athletes announced changes they are making for 2017.
Krista DuChene has parted with her coach of six years, Rick Mannen, and has joined the Speed River team, based in Guelph, where two of our other top marathoners, Eric Gillis and Reid Coolsaet, both train. Trevor Hofbauer, who finished third at the Canadian Cross-Country Championships, has also moved from Calgary to join Speed River in 2017.
Phylicia George, known as one of Canada's top sprint hurdlers (6th at the 2012 Olympics and 8th at the 2016 Olympics, where she also finished 7th as part of the 4x100m relay team) has decided to train with Kaillie Humphries in the 2-man bobsled for the 2018 Winter Olympic Games. Her ambitious plans include competing at the track and field world championships this summer in hurdles, switching over to bobsled for the winter Olympics seven months later, and then gunning for a medal on the track in 2020.

Recently-retired Olympic steeplechaser Chris Winter raced 10km on a track against a relay of 10 "average" men. The result: Winter 33:50, Average Guys 35:30. To beat Winter, the relay runners would have each had to run their kilometre in less than 3:23! Winter was recently announced to be the new Technical Manager for BC Athletics.

Athletics Canada terminated its head coach, Peter Eriksson, citing a desire for a different style of leadership. This decision garnered a strong reaction from athletes and fans of athletics alike, as some athletes enjoyed a strong positive relationship with Eriksson, while many others are not sorry to see him go. One of his most controversial moves in 2016 was the decision to leave Rachel Cliff off of the Olympic team, despite the fact that she had achieved the Olympic standard in the 5000m.
Lanni Marchant made waves by tackling gender biases in sport. She spoke to Canada's MPs in the House of Commons in the fall on the subject of women in sport. She also did a cover shoot and interview with iRun.ca called The Future is Female. However, she also wrote this bolder piece, where she confronted the double standard head-on.
International Stories
Almaz Ayana and Usain Bolt were named 2016 World Athletes of the Year by the IAAF; no surprises there.
In a related sport, Alistair Brownlee, double Olympic gold medallist in triathlon, has announced he will spend the next two years training for the World Ironman Championships. He has not ruled out the possibility of returning to Olympic-distance competition for 2020. 
Nike announced its latest project, Breaking2. The sporting giant has selected three top-quality marathoners, and claims that they are training together with the goal of running a marathon in less than 2 hours in 2017 (the current world record is 2:02:57). The attempt will occur on a closed course, rather than in an open marathon; the date and location have not yet been announced. A rival project, Sub2, has been in the works since 2014. 5000m and 10,000m world record-holder Kenenisa Bekele (2:03:03 marathon best) has been working with the Sub2 project.
Ethiopian legend Miruts Yifter passed away in Toronto just a few days before Christmas. Known as "Yifter the Shifter" in his competitive days, Yifter won gold medals in both the 5000m and 10,000m at the 1980 Moscow Olympics, despite being as old as 42 at the time (his age has and is cited as a major inspiration by many Ethiopian athletes today.
January 2017
In Marathon News
The Boston Marathon released its elite fields for this coming April, and for the first time Eric Gillis and Rachel Hannah will be running!
Ryan Hall, who announced his retirement from professional running last year, has not given up running altogether. Although he claims to focus on weight lifting more than running these days, he competed in the XTERRA Trail Run World Championships in Hawaii in December, finishing 18th. This month, he completed the World Marathon Challenge: 7 marathons on 7 continents in 7 days. This was his way of saying 'good bye' to the marathon. The Challenge was won by Mike Wardian in a record time, an average of 2:45:57 for his seven marathons.
In Track and Field News
The Eatons are out. Multi-eventers and Olympic power couple Brianne Thiesen-Eaton and her husband Ashton Eaton jointly announced their retirement from professional track and field at the beginning of the year. Since Rio, they have been exploring other passions, such as travel, charity work and other sports.
Usain Bolt loses his 2008 Olympic relay gold. A retested sample from one of his teammates, Nesta Carter, revealed the use of a banned substance. As such, the Jamaican team will be disqualified and the team from Trinidad and Tobago will likely be awarded gold. This unfortunately taints Bolt's "triple-triple" Olympic resume.
Canadians off to a fast start on the indoor track. Olympians Nate Brannen, Charles Philibert-Thiboutot and Nicole Sifuentes all began their 2017 indoor track season with 3000m races, and all three ran personal bests. Brannen and Philibert-Thiboutot worked together at the University of Washington Invitational, while Sifuentes earned her results against a very tough international field at the New Balance Grand Prix event in Boston. Justyn Knight also started the year strong with a sub-4:00 mile at his first meet of the year. And finally, 2014 Commonwealth bronze medallist Kate Van Buskirk has returned to top form, after several years of injury. She won the Boxing Day 10 Miler in Hamilton in a new course record, and followed that up with a personal best and world-leading indoor mile time of 4:30.14 a month later. We look forward to many more great performances from these athletes, and others, in the lead-up to the World Championships in London this summer!
The next issue of Running News will discuss more track results, with a focus on the Nitro Athletics competition that will take place in Melbourne, Australia.