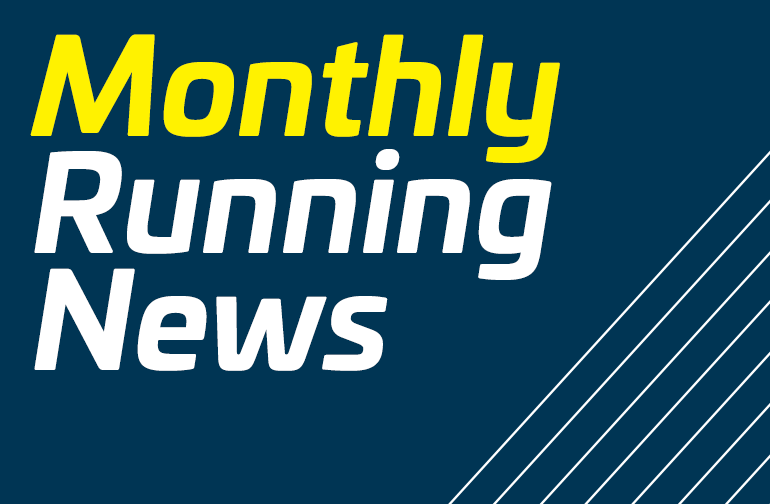 In this issue, we take a look at:
Canadian Olympic trials preview;
Top Canadian performances in June;
U.S. Olympic trials summary to date; and
The latest doping news,
among other stories.
Preview to Olympic trials
As Olympic Trials approach (July 7-10 in Edmonton) and the qualification period draws to a close, Canadian athletes have been making their final preparations and efforts to meet Olympic standards. A country can send as many as three athletes to compete in each event, provided they have met the standards set by the IAAF and by their home country. Canada's policy is to send the the top two finishers at the Trials, assuming they have met the time standards and proof of fitness requirements (considered "auto-qualifiers"). A third individual can be named to the team based on ranking (best performance during the qualifying period), who finishes in the smaller of the top eight or top half of the field at nationals, with the coach's discretion, of course. This applies to all athletics events, with the exception of the marathon, 10,000m, race walking and combined events (heptathlon and decathlon) – these events are not contested at the Olympic Trials and therefore are not provided the same auto-qualifying opportunity. The following events have been heavily contested in Canada this year, with more than three athletes meeting Canada's qualification standards, which are often tougher than those set by the IAAF.
Steeplechase – men & women
The 3000m steeplechase has become a highly competitive event in Canada, with four men and five women achieving the Olympic qualifying standard. Taylor Milne, a Speed River athlete who represented Canada at the 2008 Beijing Olympics in the 1500m, ran faster than the 8:30 standard for the first time this season on June 25, setting a new meet record at the Speed River Inferno. His solo performance at the Inferno solidifies his position as a front-runner to take one of the three spots at the Trials. Matt Hughes, with the fastest qualifying time (8:18), is also a favourite. Vying for third spot will be Alex Genest, who competed at the 2012 London Olympics but is just recovering from an ankle injury, Chris Winter, and Chris Dulhanty, who has not met the standard yet but has been very close on a number of occasions and will have one last chance at the Trials itself.
In the women's field, Geneviève Lalonde holds the Canadian record, won bronze at the 2015 Pan Am Games and has the fastest qualifying time by over seven seconds, making her a strong favourite to move on. Other challengers for Rio spots are Jessica Furlan, former Canadian record holder, Erin Teschuk, who was fourth at the 2015 Pan Am Games, Alycia Butterworth and Maria Bernard. All five of these women have met the time standard for Rio and will be hoping to be named to the team.
1500m – women
The women's 1500m also has a very deep and competitive field this year. Five women have the standard heading into the trials (Sheila Reid, Nicole Sifuentes, Fiona Benson, Hilary Stellingwerff and Gabriela Stafford), with others such as 2015 Pan Am Games bronze medallist Sasha Gollish and 2014 Commonwealth Games bronze medalist Kate Van Buskirk also expected to make a final attempt at the standard at the Trials. Sifuentes and Stellingwerff both represented Canada in this event at the 2012 Olympics, while Reid also has Olympic experience, having competed in the 5,000m event in 2012. All three of these women have had very strong results so far this year; however, so has Stafford, the youngest athlete in this field. This is certainly a race not to miss, and the final is scheduled to go off at 7:10 pm MT (9:10 pm in Waterloo) on Saturday, July 9th (look for a live stream link on Athletics Canada, Trackie or CBC).
5,000m – men & women
Four men have met the 13:25 qualifying standard for the 5,000m race; however, Hughes is a steeplechase specialist, and will likely stick to that event. Cam Levins, who has both the 5,000m and 10,000m standards and doubled in these distances at the 2012 Olympics, is interested in doubling again, as is Mohammed Ahmed. Ahmed represented Canada at the 2012 Olympics in the 10,000m, won gold in the 10,000m at the 2015 Pan Am Games and holds the Canadian 5,000m record. The final standard-holder is Luc Bruchet, a newer name to many, who just achieved the standard in June. Ahmed and Levins are undeniable favourites; however, it would be great to send a third Canadian for this race, too.
The women's 5,000m has a very different story. For a long time, only Jessica O'Connell had met standard, but then Andrea Seccafien had her breakthrough race to best the standard in May. Rachel Cliff, who trains with the Vancouver Thunderbirds track and field team, has been agonizingly close to running both the 10,000m and 5,000m Olympic qualifying standards all season, coming within 1% of each in the past few months. Finally, at a small local (to her) meet on June 28, she had a major breakthrough, running 15:23.94 to beat the Olympic standard for the 5,000m by just 0.07s. As of July 1, Athletics Canada has not confirmed if her time will be accepted: the potential controversy arises from the fact that it was achieved in a mixed race (both men and women racing at the same time). Although the IAAF permits mixed track events under some circumstances, it is not yet clear if Cliff's race met those requirements.
100m & 200m – men
The men's 100m field is very deep this year, with six men achieving the Olympic standard as of June 29. Sprinting phenom Andre De Grasse has recovered from a slow start to his outdoor season by winning a Diamond League 200m race as well as the 100m at the Harry Jerome meet in Vancouver earlier in June. Four men have also met the 200m standard. Not only will there be some great sprinting excitement in Edmonton next week, but Canada should be able to put together a strong 4x100m relay team this year, too.
400m, 100mH & pole vault – women
Five Canadian women have met the Olympic qualifying standard for the 400m, a very tough distance, and this does not include 2012 Olympian Jenna Martin, whose best time this year leaves her 0.38s outside of the qualification standard.
As usual, the women's sprint hurdles is also highly competitive. Contenders include former Olympians Angela Whyte, Nikkita Holder, Phylicia George and Brianne Thiesen-Eaton. Thiesen-Eaton has her eye on heptathlon gold, though, and it's unlikely she will attempt to qualify in the 100mH as well. These women are joined by Chanice Chase and Nicole Setterington, who also have the standard.
Somewhat surprisingly, women's pole vault is also experiencing a breakout year, with four athletes having attained the Olympic qualifying standard, two of which have set new Canadian records (neither of which have been ratified to date). Anicka Newell, Alysha Newman, Mélanie Blouin and Kelsie Ahbe will compete for the three Olympic spots.
#LetLanniRun
As mentioned in May Running News, Canada's marathon record holder Lanni Marchant has met the tough Olympic qualifying standards as set by Athletics Canada for both her signature event (the marathon) as well as the 10,000m, and wants to "double" by competing in both events in Rio, despite the fact that the races will be just 46 hours apart. To prove to herself and to Athletics Canada that she is capable of doing so, she completed a 30K simulation run two days after her win at the Ottawa 10K, maintaining a pace that roughly equates to a 2:33:20 marathon despite the heat and humidity. This simulation run was completed with minimal pacing. In the 2012 London Olympics she would have finished in the top 50 with this time; top 30 in the 2008 Beijing Olympics; and 11th in the 2004 Athens Olympics. In spite of all this, there seems to be a possibility that Athletics Canada does not want Marchant to compete in the marathon. Many of Marchant's friends, family and fans have taken to various social media outlets to show their support for her and to protest against this possibility, using the hashtag #LetLanniRun and starting an online petition which has over 2,000 signatures.
Officially, Athletics Canada will not announce which athletes will or will not represent Canada in Rio in any event until July 11. Canada has not been represented in the women's marathon at the Olympics since 1984.
Eric Gillis won two 10K races in one day
Two-time Olympian Eric Gillis also looks to be in great shape going into the Olympic marathon. On June 25th he won the Waterfront 10K in Toronto in a time of 29:22, and followed it up 12 hours later with a 29:00 victory on the track in Guelph to win the Canadian 10,000m championships. Gillis' recent performance is a full minute slower than the Olympic qualifying standard for the 10,000m and he is not considering the same double as Marchant; however, his back-to-back wins show he is in fine form to run a strong marathon in August. The women's 10,000m championship was won by Rachel Hannah, also well off of the Olympic standard.
Canadian triathlon Olympic teams named
In a related discipline, Triathlon Canada announced its team for Rio in the last week of June. Three women and two men will represent Canada, none of whom have Olympic experience. This does not mean they are inexperienced: Kirsten Sweetland took the silver medal at the 2014 Commonwealth Games and Andrew Yorke finished 7th at the 2015 Pan American Games in Toronto last year. Joining them will be Sarah-Anne Brault, Amélie Kretz and Tyler Mislawchuk.
International results and stories
U.S. Olympic Trials
The U.S. is currently in the process of identifying its Olympic track and field team as well, with the U.S. Trials taking place July 1-10 in Eugene, Oregon. All events except the marathon will be contested and decided based on the results of this competition. The first few days have been exciting and dramatic, with several longstanding members of the U.S. Olympic team failing to qualify for a variety of reasons. Both the women's and men's 10,000m teams are now known: Galen Rupp won his eighth U.S. 10,000m championship to secure a place on his third Olympic team. He is now officially qualified to double in the 10,000m and marathon in Rio this summer. Rupp will joined by Shadrack Kipchirchir and Leonard Korir, two former Kenyans who became U.S. citizens by joining the U.S. Army. The women's race was won by Molly Huddle, just ahead of Emily Infeld, who out-leaned Huddle for a bronze medal at the 2015 Beijing World Championships. The third member of the women's 10,000m team is Marielle Hall.
New American 10K Record
Shalane Flanagan set a new American 10K record on the roads of Boston at the end of June, with a time of 30:52, to show that this marathoner does not lack speed and is ready to make an impression in Rio next month.
Usain Bolt Withdraws from Jamaican Olympic Trials
After suffering a hamstring tear, the 100m world record holder was forced to withdraw from the Olympic Trials. Bolt will still be eligible to compete in Rio if the country's governing body of athletics grants him a medical exemption, which is likely.
Doping News
In the past couple of years, distance running as a sport has been hit with many accusations and proven instances of performance enhancing drug use, starting with Rita Jeptoo, three-time winner of the Boston marathon and two-time winner of the Chicago marathon, who tested positive for EPO in September 2014 and is serving a four-year ban. More recently, systematic doping was uncovered in Russia, thanks to 800m runner Yuliya Stepanova and her husband Vitaly Stepanov, a former employee of the Russian anti-doping agency. Russian athletes are currently banned from international athletics competitions, and will not be allowed to compete at the Olympics, unless they can prove they are clean and have not been "corrupted by being inside the Russian system." Stepanova has been granted dispensation to compete as a neutral independent athlete, as a result of her "truly exceptional contribution to the protection and promotion of clean athletes, fair play and the integrity and authenticity of the sport."
Kenyan athletes are potentially facing a similar ban, but for different reasons. Kenyan Athletics is considered non-compliant with World Anti-Doping Agency (WADA) rules. The country was given several deadlines to show that they are making progress towards becoming compliant over the last six months; however, they missed every deadline. It is unclear what the extent of the penalty to Kenyan athletes will be.
Another high-profile doping story involves the arrest of distance coach Jama Aden in Spain in June after his hotel room was raided and EPO was found. Aden is the coach of Genzebe Dibaba, owner of seven world records in distances ranging from 1500m to 5,000m (indoors), as well as several other Olympians. Dibaba was expected to attempt two world records in June; instead, she has not raced at all yet this season.
To further illustrate how widespread these doping issues are, and how much mainstream media attention they have garnered, Last Week Tonight host John Oliver recently aired a segment on the topic:
In two weeks the Running News column will return with a debrief of the results from the Canadian Olympic Trials and the Olympic team as named by Athletics Canada.