The grass is green, trees are covered in foliage and flowers are blooming and there is no snow on the ground. Yup it is definitely trail running season! After the winter that we all just survived, we should all be rewarding ourselves by being outside enjoying the weather as much as humanly possible and what better way to do that than by getting out and hitting the many trails in the Waterloo Region. And what do you know – Runners' Choice has two trail running groups!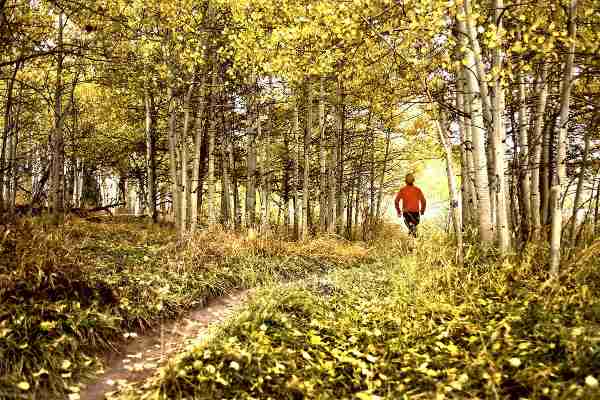 Tuesday Night Trails: This is a staple to the Runners' Choice run group repertoire as many runners enjoy the casual feel of the group mixed with the intensity of the trails. This group heads out for their run every Tuesday at 6:00pm in the Sir John A MacDonald High School parking lot – just look for the runners doing hamstring stretches against their car! Then they hit the trails in behind the high school which are surprisingly more technical and challenging than you might think. The terrain of these trails are the perfect training grounds for any Ontario trail race. Sir John A MacDonald's address : 650 Laurelwood Drive, Waterloo
NEW GROUP – Ultra Running Group: Are you an ultra runner, an aspiring ultra runner or just someone who likes to hit the trails for a longer run? Then come out for the Ultra Group to meet other like minded runners who can offer advice and training tips about increasing your mileage, nutrition for the long run, best races etc. This group is more than just people out running, it is a network for runners to share knowledge and experience with each other – they just happen to be running as well! The group meets Saturday mornings at 8:30am and will meet at different trails throughout the Waterloo Region. This is a brand spanking new group and their first group run is this Saturday (May 31st) and they will be running the loops at Puslinch Trail. Meet at the main parking lot (4325-4375 Wellington Road 32, Cambridge). The group will run on different trails each week allowing you to learn about new trails in your area and also enjoy a change of scenery. This group is free and is conducted on a drop in basis. If you would like to receive emails about the meeting location email me at [email protected].
Top 10 reasons to Trail Run:
10.) The ground is softer and allows a break on your joints from hard pavement and cement
9.) An excuse to buy a new pair of shoes!
8.) Cooler temperatures on the shaded trails
7.) Escaping into the woods after a hectic day is the best form of stress relief
6.) Taking a deep breath of clean fresh air instead of carbon monoxide
5.) Great hill training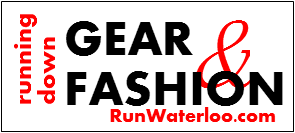 4.) Improves your running technique as trail running forces us to take smaller, quicker steps
3.) Improves balance and stability
2.) The chance to see wildlife
1.) There are no cars on the trails!
Tiffany Winton is the Manager at Runners' Choice and a regular contributor to the RunWaterloo Blog.