A late change to the 2019 Re-Fridgee-Eighter courses.
After six years on our previous course, this year we have a new set for 2019. Note the loops and the turnarounds.
The 3k has a different start location and start time than the other two events. All events finish at the same location.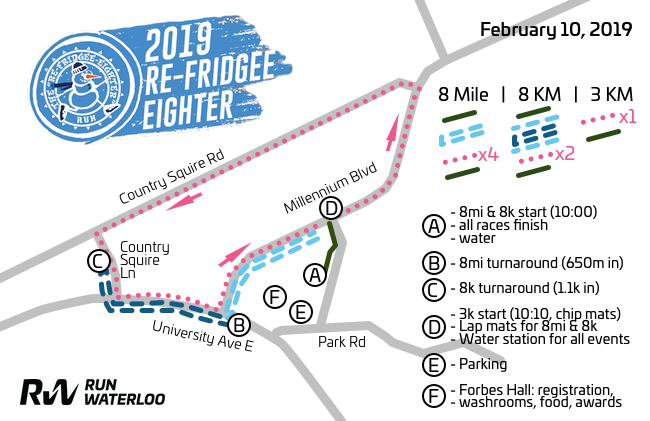 We want to know: what do you think!?