Many runners LOVE medals. We give out medals for finishing and as awards at various races.
We have added new finisher medals at many races over the past year. (Next up is ENDURrace where all 5k runners earn a cool finisher medal – stay tuned!) We have also spent time working on new designs and sourcing new materials to keep them interesting and fresh.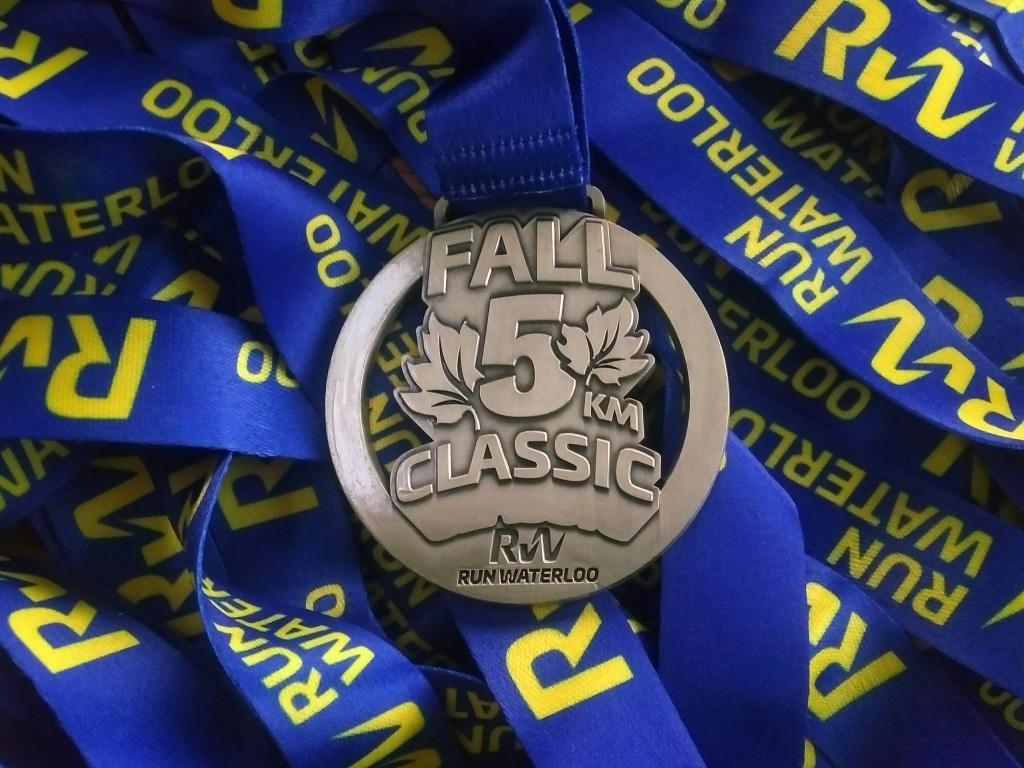 But it's the award medals which can cause some confusion because it's not always clear who earns the medals. Top 3 is the rule of thumb, but there are complexities which are designed to spread the awards around, and we've launched a new results feature to help!
The concept is called no duplication, which means that any individual earns only one award medal, which further means that some medals cascade to other runners. For both men and women, we have determined the priority, based on prestige, to be:
Overall medals (top 3 overall), followed by
Masters medals (top 3 masters), followed by
Category medals (top 3 in any category)
Wherever these award medals exist, a button appears on event results, and it generates a searchable list of which medals were won for that event. Check it out!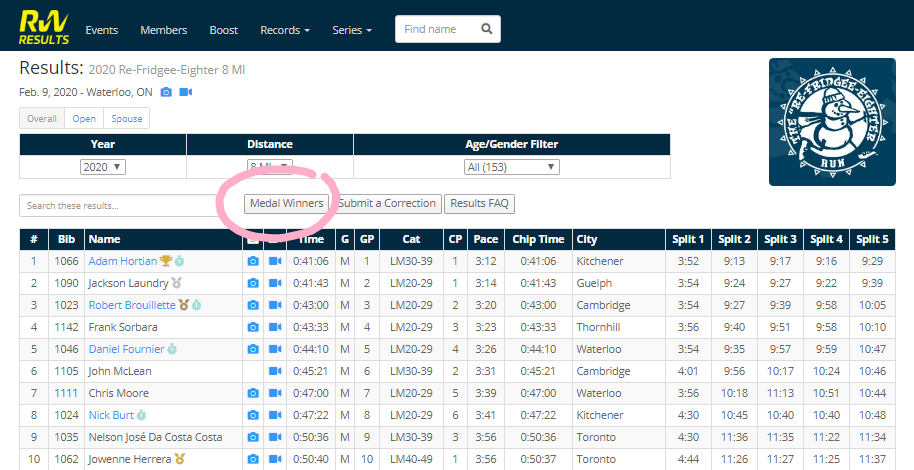 Even though the results we publish (and the category filters) indicate whichever age group someone truly belongs to, the earned award medals can differ so that some people don't earn two (or three!) medals – the medals are not duplicated for any participant.
For example, let's explore how this affects the 2019 Re-Fridgee-Eighter 8 Mile. Zally Kruger finished 5th in her AG; however earns the 3rd place AG medal because Cynthia Nelson earned 1st OA and Vicki Zandbergen earned 1st Master.
Claiming the medals
Medals which aren't claimed at the race are typically available at Runners' Choice for one month. The Re-Fridgee-Eigher medals are there now.
Please note a recent change, starting in 2019 and forward. Participants in weight categories are eligible for overall medals, but not masters medals. Weight category removes a runner from any age-based award.
We hope this explanation and new tool help clear up any questions surrounding how medals are earned, and by whom!