Participants in the Battle of Waterloo are engaged in a series of events in 2016 with cumulative times and prizes.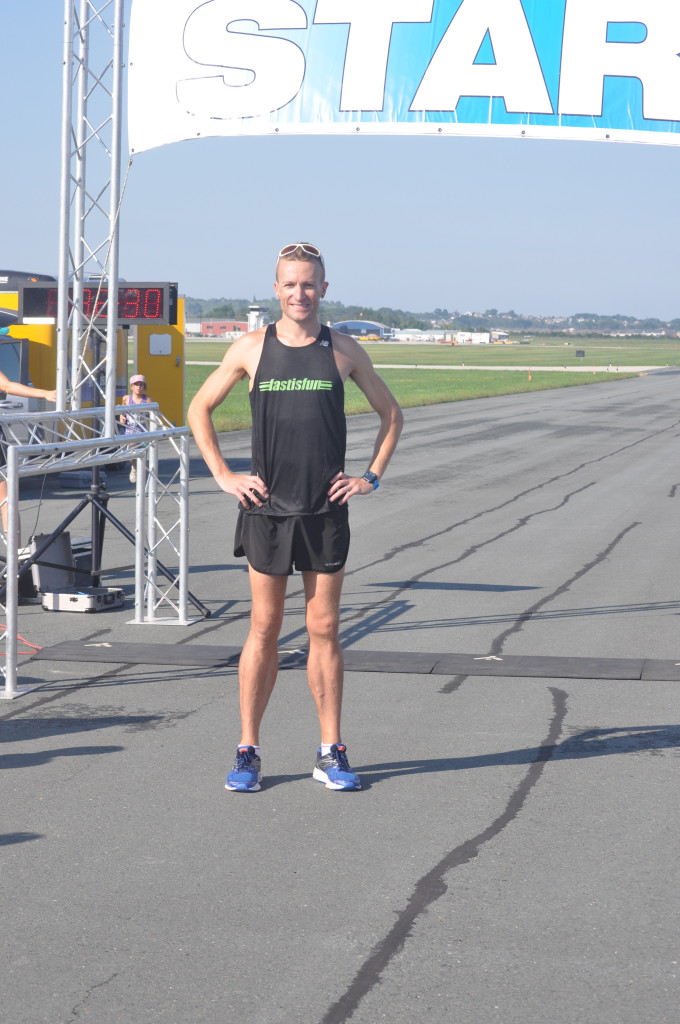 Welcome back! After the Waterloo 10 KM Classic in June, The Runway marked the second leg of BOW IV, with some great performances and also some changes in the standings.
At The Runway, the flat terrain and straight lines means that everyone in the Battle could see their competition for miles. John McLean and Emily Dodge were able to maintain their first place positionings, and actually increased their leads, despite the short length of the course.
Participants received their gift, a limited-edition BOW IV towel. Finishers of all four legs will also receive a finisher medal in November.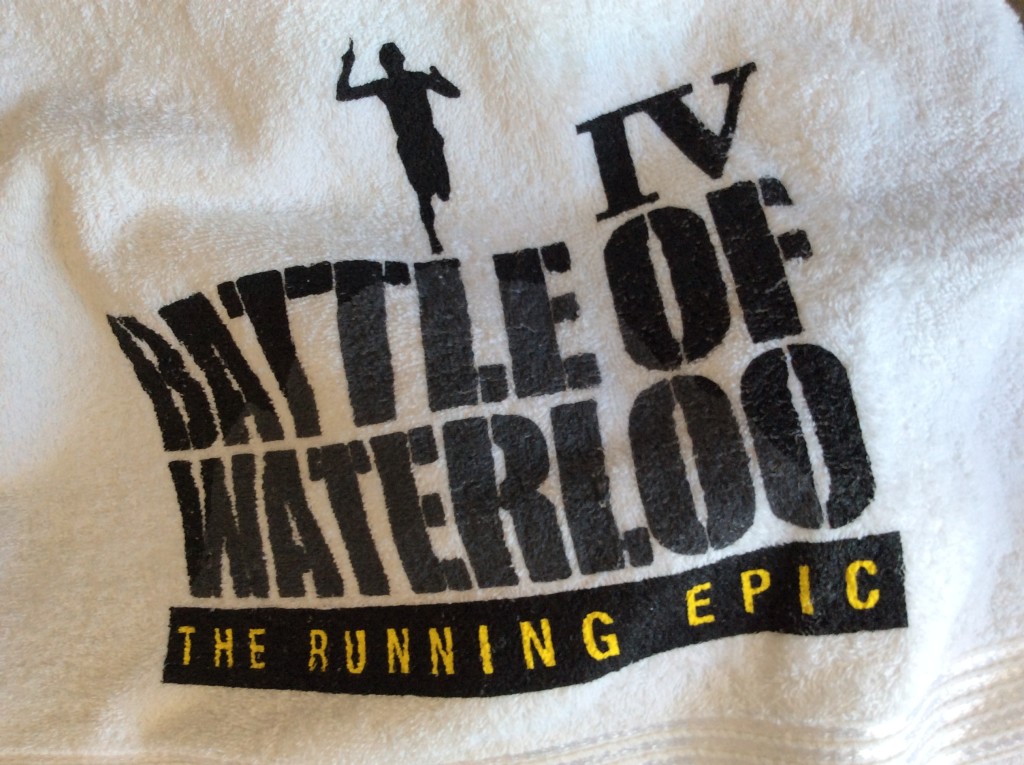 Next up
This summer, Battle contestants will get together for a meet-and-greet. The Battle returns on October 23 at the newly rebranded Fall 5 KM Classic. The name is new, but the course is still super fast, making this a great choice for the Battle.
At the Fall 5 KM Classic, we will also take an official group photo. The final leg is the RememberRun 11 KM; the longest leg has lots of room for changes!