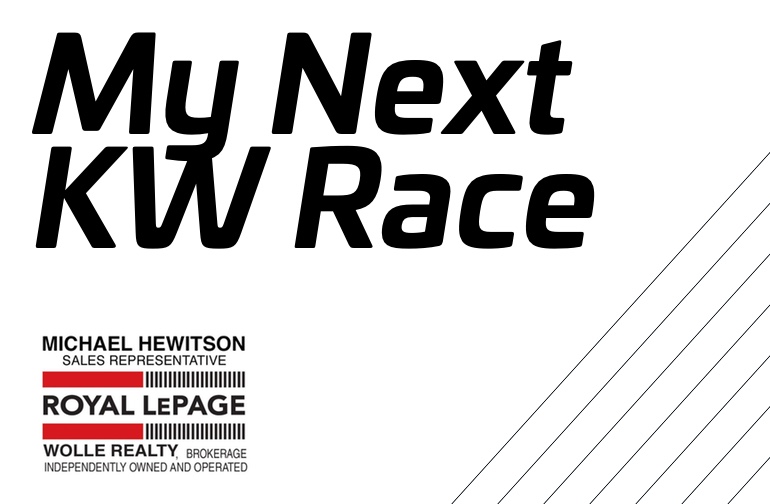 Fair weather is just around the corner – or so we hope! After a fairly snowy and cold February I know many are looking forward to enjoying warmer temperatures and dryer sidewalks.
Spring is one of my favourite seasons for many reasons. I love the warmer temperatures, new colours from the various plants and flowers that start growing again and of course the spring real estate market.
The spring is often the start of many peoples racing season. With so many great Run Waterloo races on the horizon it is time to start getting serious about training! After running my first half marathon this past weekend I've set my sights improving my speed and endurance over the next couple of months to hopefully set a few new personal bests at ENDURrace, the Waterloo Classic and perhaps the ENDURrun half marathon!
This month, what I want to know is, what are you looking forward to doing this spring? Are you looking forward to warmer temperatures? Starting to grow your own veggies? Getting the pool ready to open?
How to enter and contest rules
Interested in winning a free Run Waterloo relay team entry to the #ENDURrace? All you have to do is answer the question above 'what are you looking forward to this spring?'
Two lucky contest participant will be randomly selected to win a free race entry to the 5k or featured 5+8k Doubleheader. By then, it will be beautiful spring weather!
To enter: Comment on this post, or tweet, Facebook, or Instagram me.
The contest is open now until 9pm on March 12, 2019. Good luck!
Previous winner
Last month there was only one winner, because the prize is an entire four-person team to the Laurier Loop. Congrats Terry and have a blast!
Congratulations @TerryEdwards519 you are the winner of a team entry at the @RunWaterloo #LaurierLoop!! Looking forward to seeing you out there! Next contest starts TONIGHT! https://t.co/v1Hm7Mdwiw

— Mike Hewitson (@mynextKWhome) March 6, 2019